Warm Weather Is Here, And So Are The Ticks
08:12
Play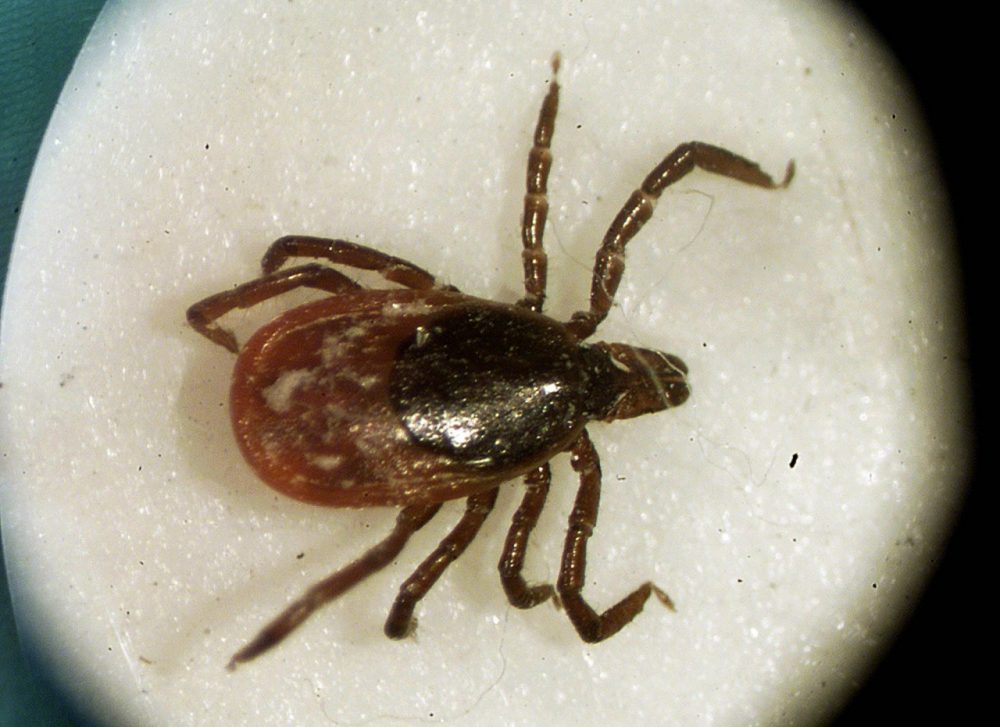 This article is more than 5 years old.
After a brutally long winter, many people are rejoicing the return of sunshine and warmth. But this season also means the return of something less pleasant: ticks and concern about Lyme disease.
Dr. Catherine Brown of the Massachusetts Department of Public Health says it's hard to predict how severe this tick season will be, but that people should be taking precautions.
"We haven't seen any weather in the last couple of years that is particularly bad for ticks," says Dr. Brown. "My suspicion is that there are quite a few of them out there."
Last August, the Centers for Disease Control significantly revised its estimate of how many Americans get Lyme disease each year from 30,000 to 300,000. Massachusetts is prime tick territory, so doctors and public health advocates are encouraging residents to take precautions.
Guests
Carey Goldberg, co-host of WBUR's CommonHealth blog. She tweets at @commonhealth.
Dr. Tom Mather, director of the University of Rhode Island's Center for Vector-Borne Disease and its TickEncounter Resource Center. He tweets at @thetickguy.
More
CommonHealth: Tick Season: Scary New Stats And Five Smart Tips (Spray Your Shoes)
"Fine. I'm a nag. I tell you the same thing over and over for your own good. But only once a year, and now is the time: Caution. Especially if you live in the Northeast, Midwest or mid-Atlantic. Watch out for the deer ticks that carry Lyme and other diseases."
This segment aired on June 2, 2014.