Appalled By Drilling Damage In Ecuador, Amherst Boy Takes On Oil Companies
08:57
Play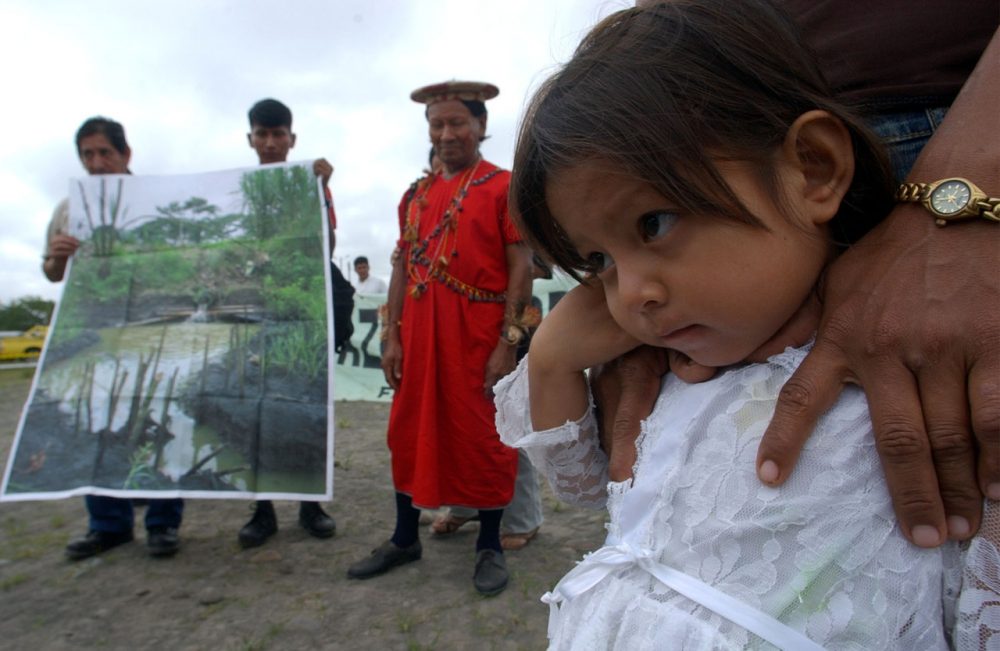 This article is more than 6 years old.
There's a new movie out that sounds like dramatic Hollywood fiction: two young boys determined to save a small country in Latin America. One is from that country; he's Ecuadorian but is educated in the United States. The other is from Massachusetts and is driven to action by a homework assignment in middle school. Both boys want to help Ecuadorian communities sickened by decades of oil drilling and oil spills.
But this story is true.
The converging journeys of David Poritz of Amherst and Hugo Lucitante of Ecuador are told in the documentary "Oil and Water," which is coming to the Boston area this month. It's a tale of crusaders, but of crusaders sometimes in conflict; Poritz and Lucitante are both committed to helping Ecuador's rain forests and indigenous tribes, but at times they disagree about the best way to do that.
Poritz, now age 25, got involved in this issue when he was 11 years old.
"The final sixth grade project was on different ecosystems of Latin America," he recalls, "and, basically out of a hat, I was given the country of Ecuador."
That introduced Poritz to a world that he has dedicated his life to ever since. When he learned about the long battle over oil pollution in the Ecuadorian rain forest, he became consumed.
"I was so moved by the inherent contrast between the green Amazon jungle and the black oil that were found in the same location, it stuck with me," Poritz says, "and I got totally sucked into this issue."
In his research, Poritz came across the name of a lawyer in his own hometown who was leading a lawsuit against Texaco over its drilling practices: Cristobal Bonifaz. And, in the kind of coincidence that comes from living in a small community like Amherst, Poritz's English teacher was a woman named Margarita Bonifaz.
"And I said [to her], 'Is your father Cristobal? Is your father Cristobal? I really want to meet this man,' " Poritz recalls, "because I was so moved by the work that he was doing and the dedication that he had clearly put toward this issue for so long. And after some nagging and after some more nagging, I finally got an introduction."
In that meeting, Poritz won over Cristobal Bonifaz and started volunteering for him on the case.
"Really, every moment, every opportunity I had, I would go to this office, go to sort through these documents," says Poritz, a former Rhodes Scholar. "I had to show the connection, the linkages, between the decisions that were made in the United States and the actions that took place in Ecuador."
Through his work on the Texaco lawsuit, Poritz ended up spending much of his high school years in Ecuador, nearly 3,000 miles from home.
"Going from these oil pits, these oil swamps, the passing oil stations, to seeing the roads lined with thick sludge, to seeing children walking along the roads without shoes, just sticks with you," Poritz says. "These communities have been exploited, have been spit on, because underlying this whole issue is this racism that exists there."
Meanwhile, an Ecuadorian teenager who shared Poritz's concerns about oil drilling was also intentionally displaced: 10-year-old Hugo Lucitante was living in Seattle. He'd been sent there by his tribe, the Cofán, which was reeling from decades of environmental disaster. Tribe elders saw leadership potential in Lucitante, so they wanted him to become familiar with western culture in hopes that one day he could help the tribe take on the oil companies.
"They wanted somebody who could speak both languages, who could really advocate for them," explains Laurel Spellman Smith, a co-director and producer of Oil and Water, along with Francine Strickwerda. "Initially it was just to learn English, but he ended up staying nine years, learning the ways of what they thought was the enemy."
Adds Smith, who followed Poritz and Lucitante with her camera over the course of eight years, beginning when they were teenagers: "They both were sent on this trajectory to save either their tribe or another part of the world or really get involved in a bigger issue than themselves."
Poritz and Lucitante agreed to meet in Ecuador with Smith's camera crew to talk about the devastation that oil drilling had brought to Ecuador's tribal lands.
"David actually was showing Hugo a lot of the damage that had happened," Smith recalled, "because Hugo hadn't actually seen a lot of the most devastated areas because their tribe had moved down the river to escape the worst affected areas."
Poritz and Lucitante became friends and colleagues, but they sometimes disagreed about the best way to help the Cofán tribe. Because despite his work on the Texaco lawsuit, Poritz began to doubt the value of that kind of litigation.
"I realized that a different solution and a different mechanism was needed," Poritz explains. "Attacking oil companies and suing companies — although important in certain situations, as the law is — was not the mechanism that I thought would bring real change to this sector...It's not that I didn't think it would work; it's not the path I wanted to take. I had seen, I'd been part of this lawsuit for many years, I'd worked with a number of amazing individuals, but not any immediate benefit had been brought to the communities that that suit was trying to benefit.
"The reality needed to be addressed: we as Americans, we as consumers, we as global citizens, continue to use oil and gas. As that industry continues, and as we move away from the existence of oil and gas, hopefully, there still exists a need to dramatically improve the way it's produced."
So while Poritz was studying at Brown University, he created a company — now called Equitable Origin — to try to change how oil is produced.
"A critical tool in improving something is having the ability to measure it," he says. "We measure students in school to evaluate school performance. Doctors measure us when we go to our physicals. Yet there wasn't that measurement tool for one of the largest industries in the world."
Poritz's company established a certification system to recognize companies that extract oil and gas in a responsible way. Basically, it gives a seal of approval to oil and gas products that meet certain standards for environmental and social impact. Poritz also tries to educate consumers to buy those sustainable, ethical products.
But Hugo Lucitante had a different point of view: he felt it was important to keep fighting the companies doing the drilling.
"For as long as we can remember they've been taking out oil,and that goes to cities, or we don't know where that money goes, and we should be the ones that are having the best education in the world, the best resources," Lucitante says. "But we're left with dump."
Lucitante wanted battle. Poritz favored collaboration. But Poritz says both strategies are pieces of the same puzzle.
"I think Hugo also came to appreciate the work that I was doing and the tactics that I was using," Poritz says. "He began to see that, although different, it's part of a toolbox. They're not necessarily in opposition to one another. Many different means are needed to accomplish a goal."
But Poritz acknowledges that it's a difficult challenge to balance the competing interests of companies hoping to profit from natural resources and communities that live on top of resource-rich lands.
"The moment that any stakeholder — industry or non-industry, in this case, whether it be NGOs or academics — believes that we have weak standards or we are siding too much with one group over another, we lose all of our credibility," Poritz says, "and it's that fine line that's so important."
Poritz and his company continue to walk that fine line. In August, Equitable Origin certified two oil fields for the first time, both in Colombia. Even so, oil spills still happen in Latin America, especially in Ecuador. But Poritz says his work has given indigenous communities a voice.
"We're never going to fix the industry. We're not going to make the industry prefect. But we already have had a tremendous impact in a very positive way in giving agency to communities that traditionally have not had it and giving them a right to say, 'This is our vision for how oil companies should look,' and having oil companies agree with that."
"Oil and Water" will screen Sept. 15 at Amherst Cinema. David Poritz will lead a Q&A after the show. The film will have its world broadcast premiere on the (PBS) World Channel Sept. 21 and can be viewed online beginning Sept. 22.
Guests
Laurel Spellman Smith, one of the producers of "Oil and Water."
David Portiz, president and co-founder of Equitable Origin. He tweets @DavidPoritz. His company tweets @EquitableOrigin.
This segment aired on September 5, 2014.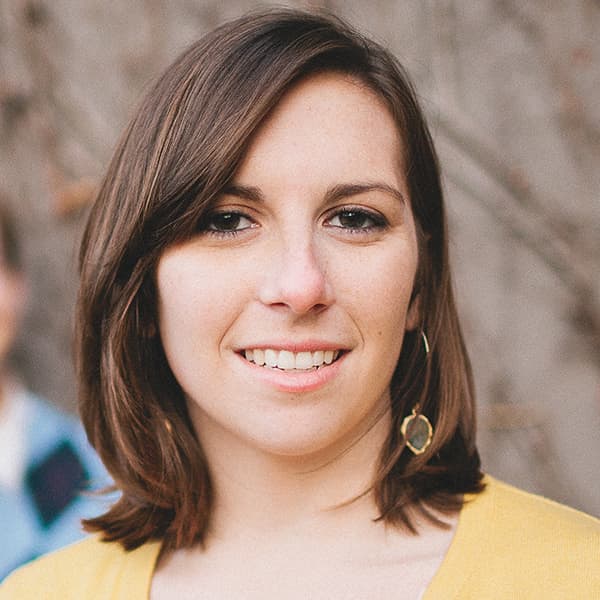 Kathleen McNerney Senior Producer / Editor, Edify
Kathleen McNerney is senior producer/editor of Edify.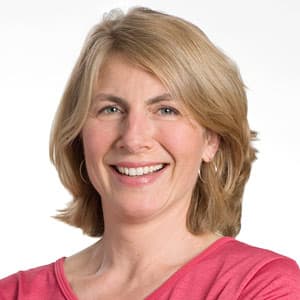 Sacha Pfeiffer Host, All Things Considered
Sacha Pfeiffer was formerly the host of WBUR's All Things Considered.