School Desegregation Four Decades Later
Play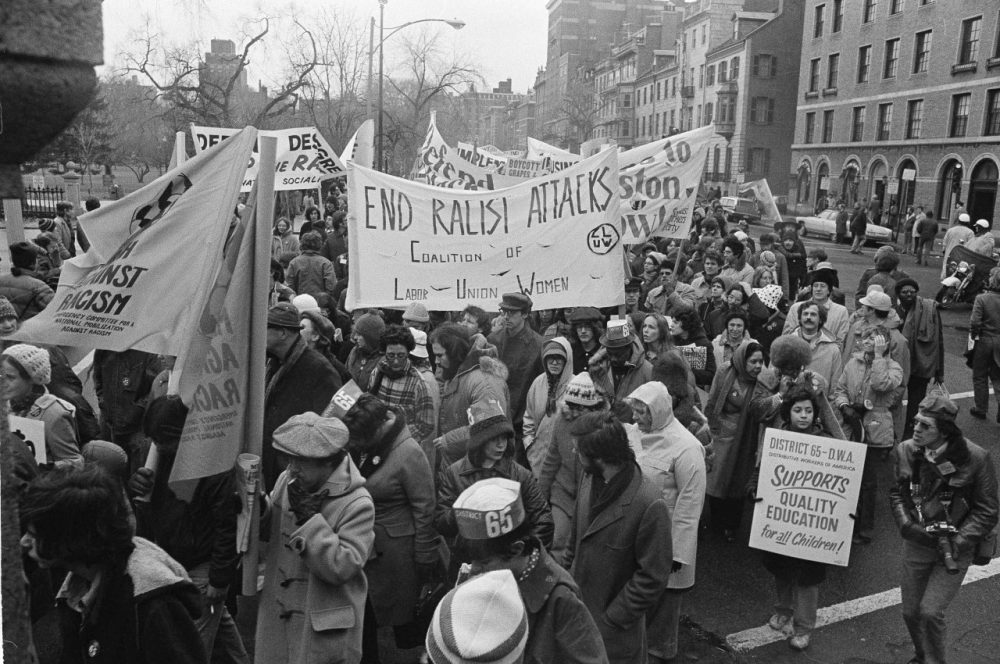 This article is more than 8 years old.
Today, in a special hour of Radio Boston, we are going to look back at busing, at September 14, 1974, and its legacy — it's one of the most important moments for Boston in the second half of the 20th century. We want to hear your stories, your questions: Were you bused out of your neighborhood? What happened? How did it effect your life... and how do you think it changed this city?
Guests
Jim Vrabel, Boston historian and author of the new book A People's History of the New Boston.
Ray Flynn, former mayor of Boston and former ambassador to the Vatican.
Donna Bivens, director of the Union of Minority Neighborhoods' Boston Busing/Desegregation Project.
More
Later this month, WBUR is organizing an on-air busing roundtable. We want to hear from former BPS students who were bused to school in 1974. If that's you, and you're interested in participating in our conversation, please send a note to reporter Asma Khalid.
This segment aired on September 12, 2014.