Hiawatha Bray On Using Addresses To Fight Ebola
11:11
Play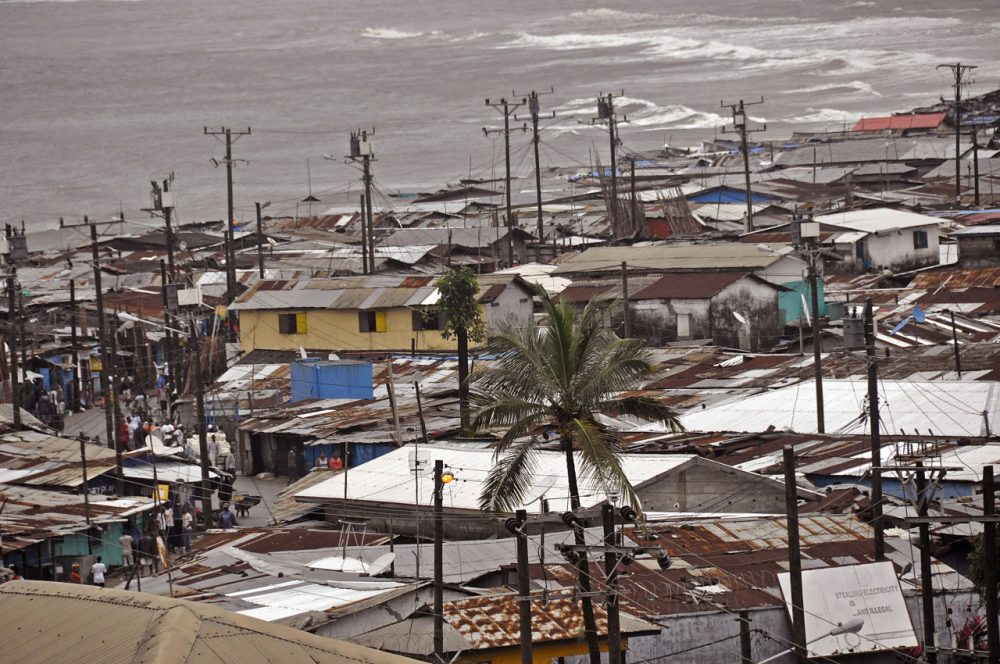 This article is more than 6 years old.
The death toll of the Ebola outbreak in West Africa has surpassed 2,917. The World Health Organization said Thursday in its most recent report about the outbreak that 6,263 cases of Ebola have been reported so far in Guinea, Liberia and Sierra Leone.
But those numbers may not capture the full picture, especially in Libera.
As the World Health Organization stated on Tuesday:
"The true number of deaths will likely never be known, as bodies in the notoriously poor, filthy and overcrowded West Point slum, in the capital, Monrovia, have simply been thrown into the two nearby rivers."
In order to really know how many people are sick and how many have died, the government and health workers need to first know where they are. That requires maps and addresses.
Guest
Hiawatha Bray, technology writer for the business section of The Boston Globe. He's also author of the new book, "You Are Here: From the Compass to GPS, the History and Future of How We Find Ourselves." He tweets @GlobeTechLab
More
The Boston Globe: How Street Addresses Could Help Us Fight Ebola
"If Ebola ever afflicted Boston, physicians would deploy a powerful weapon against it—a street map. They'd pin down the address of each victim, hunt down the source of the infection, and draw up a plan to halt its further spread. It's a simple, powerful tool of public health. But it only works when the victims have street addresses. And in Liberia, hardly anybody does."
On Point: From Astrolabe To GPS: Mapping Our Lives Now
"Today, we hit the GPS and location is instant. The terrain is known. It's on file. Now, the tools have turned around to map us. At every moment of every day. Often whether we like it or not."
This article was originally published on September 25, 2014.
This segment aired on September 25, 2014.