Tsarnaev Lawyers Call Sister Helen Prejean As Their Last Witness
07:52
Play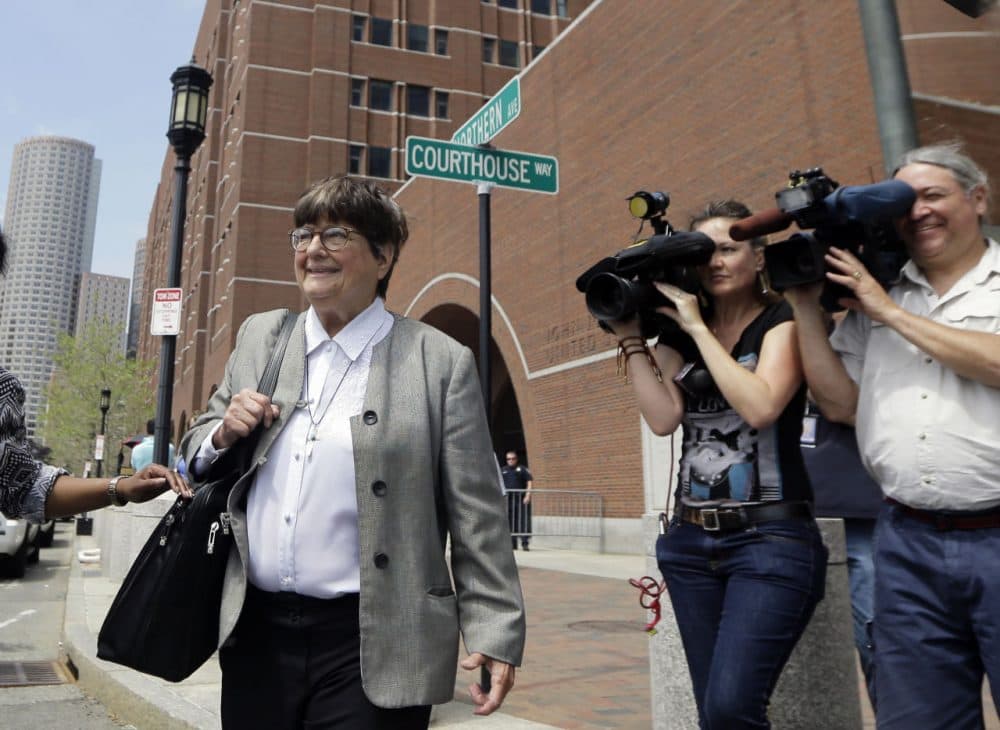 This article is more than 5 years old.
The lawyers for convicted marathon bomber Dzhokhar Tsarnaev called Sister Helen Prejean as their last witness in the penalty phase of Tsarnaev's trial. The avid death penalty opponent and author of the book "Dead Man Walking" told the jury she has met with Tsarnaev five times since March.
At one of those meetings, they talked about the victims of the bombing. Prejean said Tsarnaev told her, "No one deserves to suffer like they did."
After lawyers give their closing arguments on Wednesday, it will finally fall on the jury to decide whether Tsarnaev will be sentenced to death, or spend the rest of his life in prison.
Guest
David Boeri, WBUR senior reporter and co-host of the podcast "Finish Line: Inside the Boston Marathon Bombing trial." He tweets @davidboeri
More
Radio Boston: Death Penalty Opponent Helen Prejean On What Keeps Her Going
"In 2013, "Dead Man Walking" was turned into an opera by Jake Heggie and Terrence McNally. It tells the story of Joseph De Rocher, a convicted murderer, and Sister Prejean's struggle to save his life. Back then, we talked to Helen Prejean about her work and what she thought about the opera."
WBUR: 'Like Walking Into A Tomb': What It's Like In The Supermax Prison
"The minute you're in the place, everything disappears. You can't see anything outside, because all you're seeing is walls."
This segment aired on May 11, 2015.