Harvard's Largest-Ever Gift Draws Ire
20:26
Play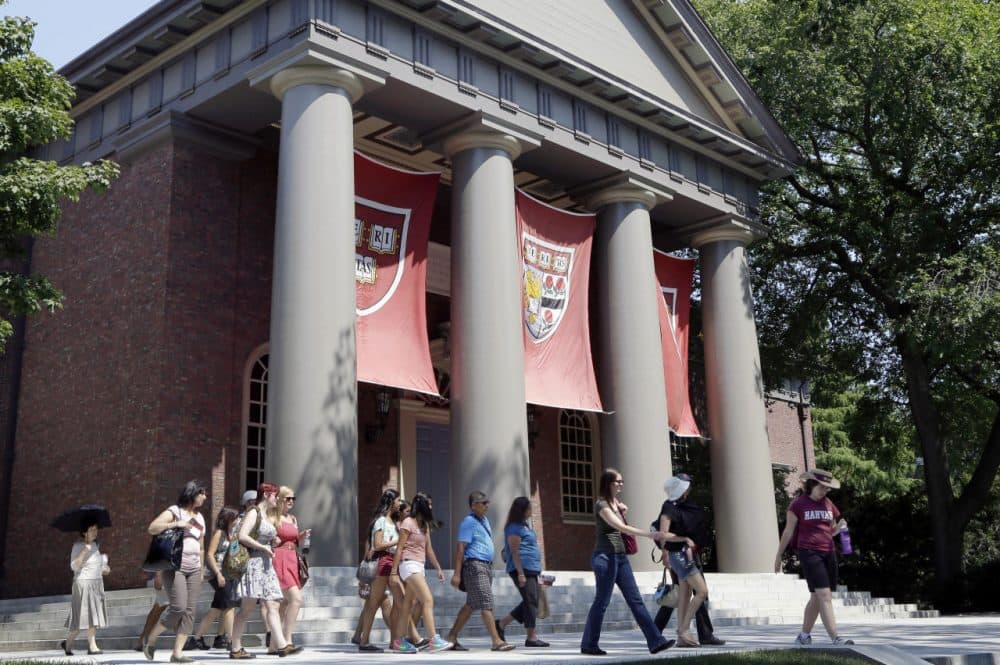 This article is more than 5 years old.
A $400 million gift is Harvard's largest to date and it has sparked a debate about the morality of giving to already-wealthy institutions.
A slew of commentators have criticized the mega-gift: Malcolm Gladwell tweeted mere hours after the news, "It came down to helping the poor or giving the world's richest university $400 million is doesn't need. Wise choice John!" Similarly, a Vox education writer and Harvard alumnus wrote, "Giving to Harvard is not an act of altruism. It's a gigantic, immoral waste of money."
But Harvard isn't the only institution receiving big gifts — it's just the one under fire.
Guests
Harry Lewis, interim dean of Harvard School of Engineering and Applied Sciences and Gordon McKay professor of computer science. He tweets @HarryRoyLewis.
Walter M. Kimbrough, president of Dillard University. He tweets @HipHopPrez.
More
Inside Higher Ed: An Obscene Use Of $400 Million
I have been a college president for over a decade now. During my career I've not shied away from using the bully pulpit to address a number of issues. This includes questioning obscene gifts wealthy individuals have given to obscenely wealthy universities that primarily serve an obscenely wealthy student body.
WBUR: Harvard Gets Its Largest-Ever Gift: $400 Million
The huge donation comes as the science school plans to expand into Allston where, Harvard said, "its scientists and engineers will occupy state-of-the-art research and teaching facilities."
The Boston Globe: $400 Million Gift To Harvard Highlights Higher Ed Wealth Gap
If the wellspring of all college charity is alumni, no university has more elite or deeper pockets to tap. It didn't have any trouble connecting with John Paulson, a Business School alum who literally makes billions of dollars in a good year. In remarks last week, Paulson said it was "an honor to be a long-term partner with Harvard."