Report Reveals Close Ties Between Psychologists' Association And Pentagon
22:28
Play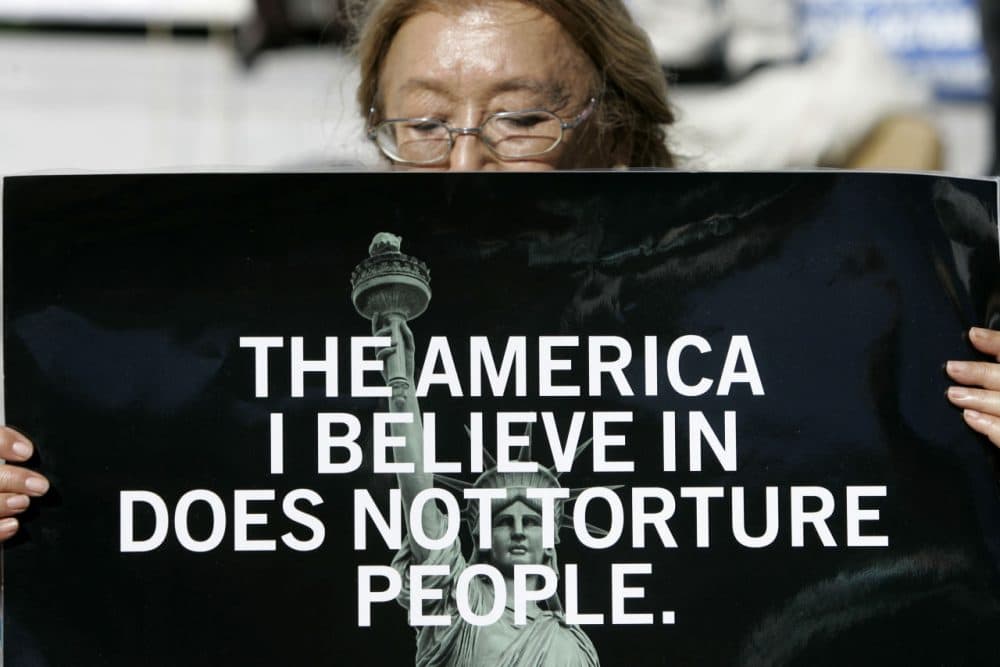 This article is more than 5 years old.
More than a century ago, the American Psychological Association was founded in Worcester with the lofty goal to use psychology to "benefit society and improve people's lives." But these days, the American Psychological Association is struggling to explain how it strayed so far from that noble mission.
A new report alleges that, in the wake of the 9/11 attacks, some of the organization's top leaders deliberately relaxed A.P.A. ethics guidelines to allow psychologists to take part in coercive interrogation programs — otherwise known as torture — carried out by the Bush Administration.
Guests
Nadine Kaslow, former president of the American Psychological Association. She is on the committee in charge of the independent review, as well as a professor of psychiatry and behavioral sciences at the Emory University School of Medicine. She tweets @NKaslow.
Nathaniel Raymond, director of the Signal Program on Human Security and Technology at the Harvard Humanitarian Initiative. He tweets @nattyray11.
More
The Boston Globe: Report On Interrogation Tactics Roils Academics
"But a new report alleges that the association's leaders — including Harvard-affiliated academics at the top of their field — strayed dramatically from those lofty goals when they worked with the Department of Defense to draft ethics guidelines loose enough for psychologists to participate in harsh interrogation techniques in America's war on terror. The outside review concluded that two of the association's former presidents — Gerald Koocher, a psychologist at Boston Children's Hospital, and Ronald Levant, who taught at Harvard and Boston universities — were 'intimately involved' in coordinating the association's policies to line up with Pentagon preferences."
WBUR: Psychologists' Association May Have Justified Government Torture
"A report based on leaked emails from a CIA contractor suggests the American Psychological Association may have worked with the Bush administration to offer legal and ethical justification for what many say was torture."
Harper's Magazine: The A.P.A. Grapples With Its Torture Demons: Six Questions For Nathaniel Raymond
"The A.P.A. position was the diametric opposite of the American Medical Association's and the American Psychiatric Association's. The AMA's and APA's 2006 policies specifically prohibited their members from having any role in interrogations. The 2005 APA ethics policy specifically endorsed a role in interrogations for psychologists."
This segment aired on July 21, 2015.