Week In Review: Syrian Refugees And Slighted By 'Spotlight'
21:27
Play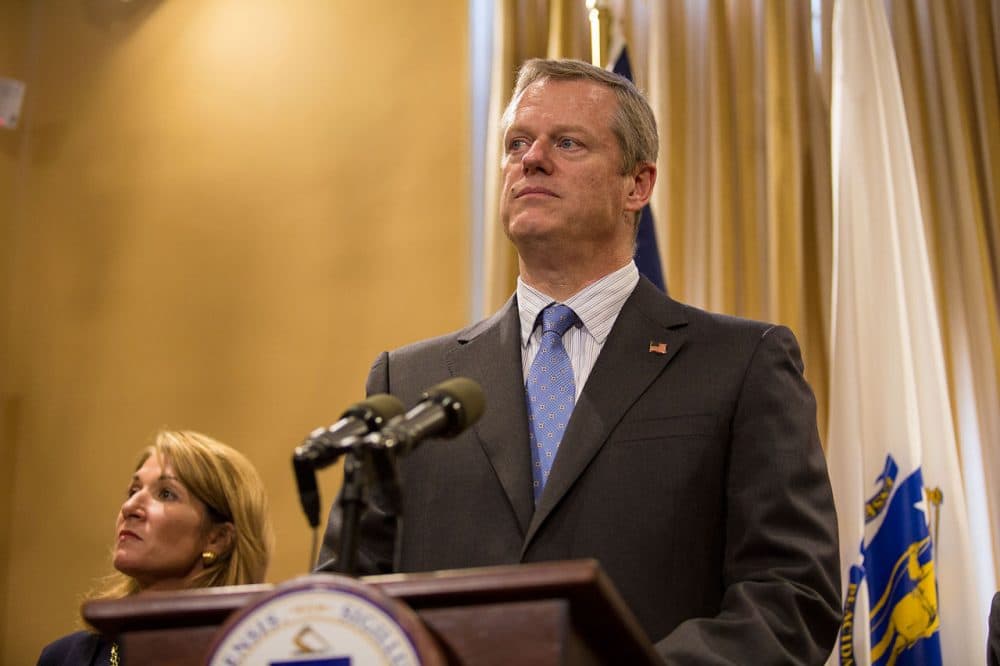 This article is more than 4 years old.
Massachusetts Governor Charlie Baker did not join 27 Republican Governors who sent a letter to President Obama asking him to suspend the government's Syrian refugee resettlement program, but he asked for a pause on the process until he knew more.
Not everyone was happy with the movie "Spotlight": Jack Dunn, who appears in "Spotlight" as a PR person for Boston College High School, said that his character was completely wrong. He is seeking legal action against the filmmakers, calling for the offensive scenes to be removed.
Guests
John Carroll, professor of communication at Boston University and senior analyst for WBUR. He tweets@JohnCarroll_BU.
Dante Ramos, columnist for the op-ed page of The Boston Globe. He tweets @danteramos.
More
Radio Boston: The Longtime Advocates Behind 'Spotlight'
"The film "Spotlight" tells a story that broke in 2002, but started years earlier. Before the Spotlight team investigated allegations of clergy sexual abuse, others — like attorney Mitchell Garabedian and Father Thomas Doyle — were already trying to get justice for the victims."
Radio Boston: How Are Refugees Screened In Massachusetts?
"Governors questioned whether the screening process was watertight. Presidential candidates said that terrorists might be slipping through. In Massachusetts, Gov. Charlie Baker said that he needed to know more about the vetting process before he would accept more Syrians into the Commonwealth."
The Boston Globe: When The Truth Ends Up On An Editing Room Floor
"The caveat employed by filmmakers is that most elastic of phrases, 'based on a true story.' But in the interest of transparency, that sort of disclaimer should be augmented with the words 'but we reserve the right to make stuff up.'"
This segment aired on November 27, 2015.