The Year In Sports With Investigative Sports Reporter Shira Springer
11:14
Play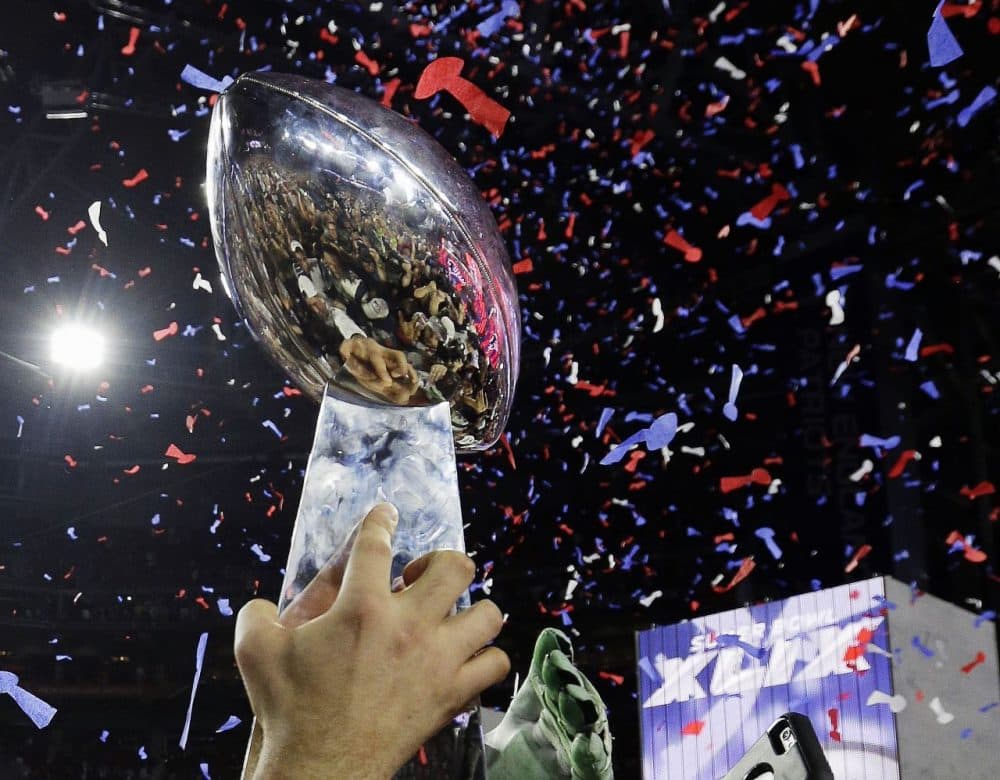 This article is more than 4 years old.
2015 has been a year of corruption scandals, victories in women's sports, Boston 2024 and the ongoing saga of the Patriots. Boston Globe reporter Shira Springer joins us to look back at the year in sports and previews what's to come in 2016.
Guest
Shira Springer, investigative reporter for the sports section of The Boston Globe. She tweets@ShiraSpringer.
More In This Series
Radio Boston: Reflecting On 2015: The Year In Health And Medicine
"Continuing our series on 2015 in review, we discuss the latest in health and medicine with Dr. Neel Shah."
Radio Boston: Reflecting On 2015: The Year In Race Relations
"We talk about the year in race relations with Peniel Joseph."
Radio Boston: 2015 A Great Year For Art In Boston
"Our 2015 year in art with Sebastian Smee."
More
The Washington Post: National Poll: 'DeflateGate' Was Sports Story With Biggest Impact In 2015
"It seemed like a relatively minor act, had no apparent bearing on the outcome of the game in which it was alleged to have occurred, the most noteworthy punishment handed out for it got overturned, and there's great uncertainty over whether any of it actually happened. And yet a plurality of respondents in a national poll said that 'DeflateGate' was the sports story that had the greatest impact in 2015."
USA Today: 92-Year-Old Becomes Oldest Woman To Finish A Marathon
"I'm just going to walk real fast and then run some, and just try not to wear myself down too fast. It'll be sort of interesting. I'll be the most surprised person if I finish it. I hope I will!"
This segment aired on December 21, 2015.