Former Rep. Barney Frank Remembers Philanthropist Arthur Obermayer
04:18
Play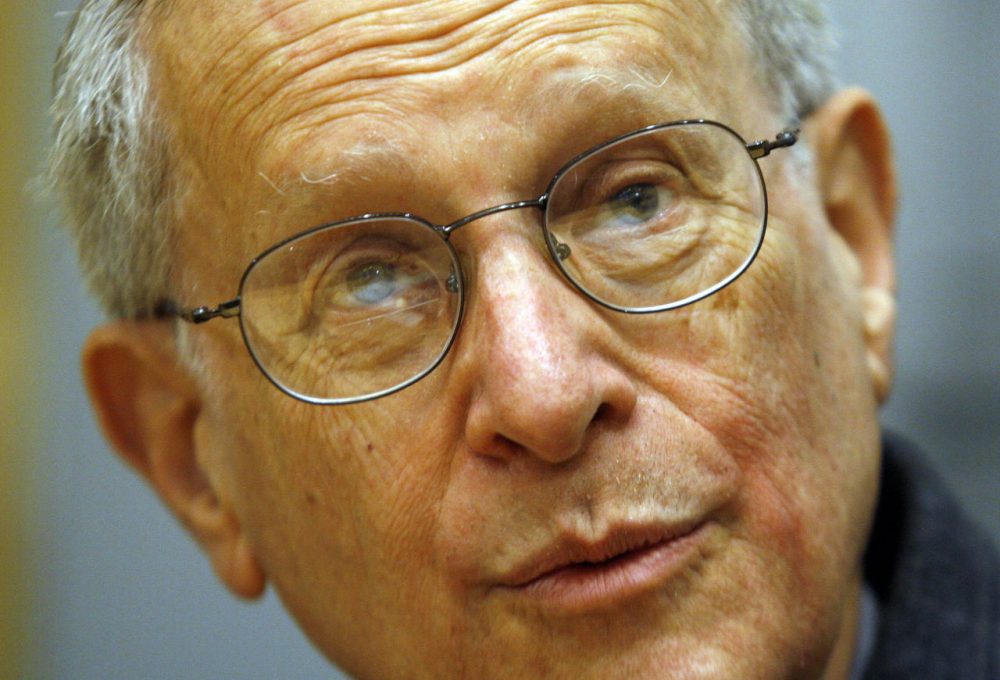 This article is more than 5 years old.
Jewish philanthropist Arthur Obermayer passed away this week of metastatic prostate cancer. He was 84 years old.
Obermayer left his mark in many ways — a lover of history, he created an award to recognize non-Jewish Germans who worked to preserve pieces of Jewish history and culture in Germany.
Obermeyer also convinced Father Robert Drinan to run for Congress in 1970. Drinan became the first Catholic priest ever elected to Congress.
He was also a mentor to retired Massachusetts Rep. Barney Frank.
Guest
Barney Frank, former congressman who represented Massachusetts' 4th District. He tweets @BarneyFrank.
More
 The Boston Globe: Arthur Obermayer, 84; Activist Helped Change State Politics
"In a series of overlapping pursuits, Arthur S. Obermayer helped alter the course of the Democratic Party in Massachusetts, change the future for innovative small businesses across the country, and encourage Jews to recognize efforts made by contemporary non-Jewish Germans to preserve their cultural heritage."
WBUR: Kind World: Not Just Some History
"My wife and I took a genealogical trip through Europe. We're both Jewish. And every community we visited in Germany, there were people, volunteers, who had done a huge amount of work to preserve Jewish things. People who just felt it was the right thing to do. I decided something should be done, and I really felt that the best way to do it was to provide an award."
Jewish Telegraphic Agency: Arthur Obermayer, U.S. Philanthropist Who Preserved German-Jewish History, Dies At 84
"Especially important to Obermayer, according to a spokesman for his foundation, was that his honorees reach out to Jews anywhere in the world with roots in their towns. The majority of nominators — from the United States, Israel, the United Kingdom, Australia and elsewhere — had lost family in the Holocaust and never thought they would have a connection with Germany again."
This segment aired on January 15, 2016.