Suffolk Board Of Trustees Battles With Suffolk President Margaret McKenna
17:30
Play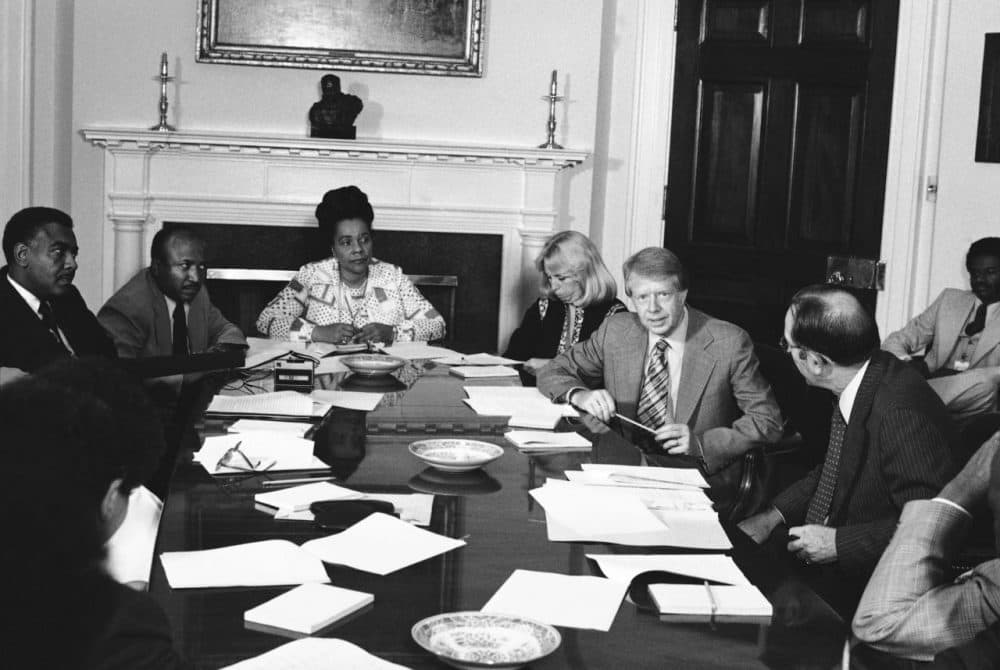 This article is more than 5 years old.
At Suffolk University, there's been a storm of confusion and criticism surrounding an emerging battle between the Suffolk board of trustees and university president Margaret McKenna.
Late last week, the board signaled its displeasure with McKenna. This Friday, it could vote to oust her, which would make McKenna the fifth president to depart Suffolk in the past five years.
Guests
Mike Bello, senior assistant metro editor at The Boston Globe. He tweets @TheBelloBlotter.
John Berg, professor of government at Suffolk University. He tweets @jcberg.
More
CommonWealth Magazine: Why Suffolk Community Stands Behind Margaret McKenna
"Margaret McKenna is the fifth president Suffolk University has had since 2010; now, seven months into her first term, the chairman of Suffolk's board of trustees wants to fire her. That's really all you need to know to understand the outpouring of support for McKenna from Suffolk students, faculty, staff, and alumni. We have seen and felt our university reeling from one strategic direction to another with sudden program cuts, mass firings of administrative staff that had no clear relation to their job performance, new strategic plans, and top-down micromanagement from the board."
Radio Boston: Margaret McKenna Brings Her Civil Rights Mission To Suffolk University
"McKenna began her tenure just last month. She's Suffolk's first female president in the university's 109-year history."
This segment aired on February 2, 2016.