Mayor Marty Walsh's $3 Billion Budget Proposal
07:08
Play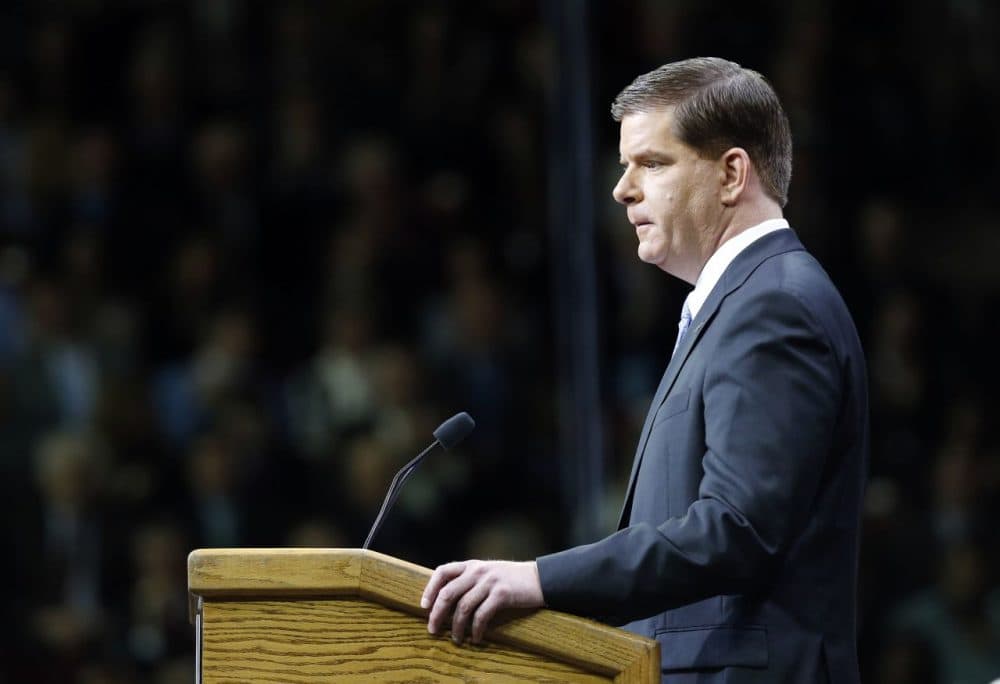 This article is more than 5 years old.
Boston Mayor Marty Walsh unveiled his $3 billion proposed budget for the next year Wednesday morning. Education makes up 40 percent of the expenses, even as the administration has acknowledged that some restructuring in the system may be necessary going forward to cut costs.
Guest
David Sweeney, Boston's chief financial officer. He tweets @DaveSweeney3.
More
City Of Boston: A Thriving, Healthy, Innovative Budget: The City Of Boston's FY17 Recommended Budget
"Mayor Walsh is presenting a balanced budget that maintains high levels of support in critical areas such as education and public safety, makes limited strategic investments, continues the City's commitment to addressing its long-term liabilities, and builds on the administration's record of strong fiscal management. This is made possible by the administration's achievement of efficiency and savings. The City's data-driven managerial approach was recently validated by the affirmation of Boston's triple A bond rating."
WBUR: Walsh Budget Proposal Would Increase City Spending By 4 Percent
"The proposal's executive summary cites a number of cost pressures on city coffers, including rising pension and health insurance payments, declining state education aid and a 2013 police arbitration award that 'creat[ed] an unsustainable precedent for public safety salary increases.'"
The Boston Globe: Another Perk Of Little Snow: Boston Has Extra Money
"Turns out, Boston didn't need it this winter, with such scant snowfall. That has left City Hall with an estimated $8 million surplus for plows and salt."
This segment aired on April 13, 2016.