Vision Zero Boston: The Plan To Eliminate Car Crash Fatalities
25:30
Play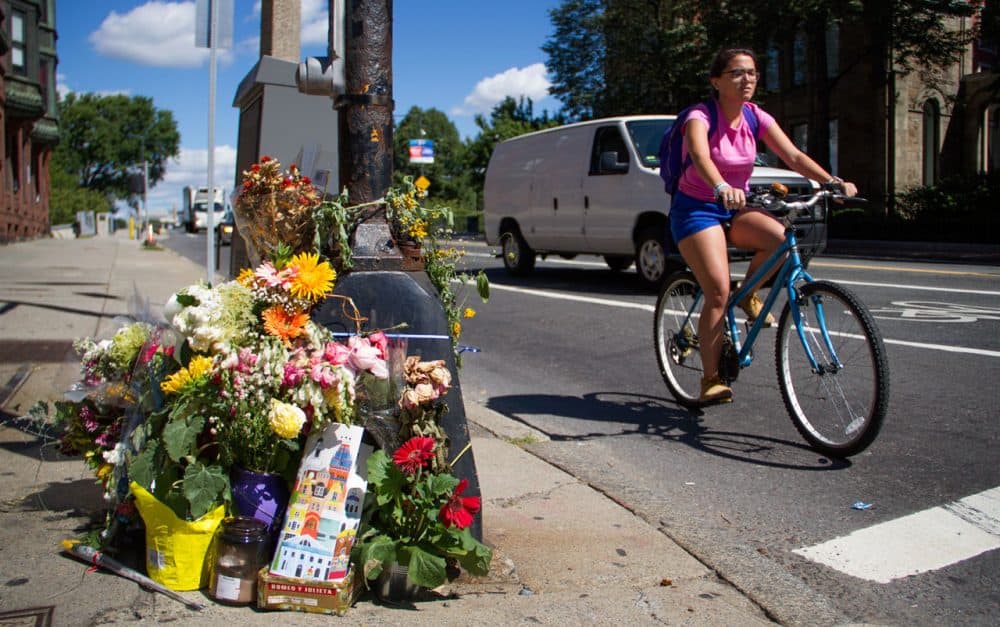 This article is more than 5 years old.
Imagine a city with zero traffic fatalities. Zero injuries. Zero crashes.
Can this city exist? According to Mayor Marty Walsh, that city should be Boston by 2030. That's the premise of Vision Zero, an initiative to eliminate all fatal car crashes.
"We need to understand that this is the responsibility that everybody shares. I'm asking everyone who uses Boston streets to pledge to slow down, and to drive carefully," said Mayor Walsh at an event last February, updating the community on Vision Zero's progress.
The philosophy behind the initiative is that, while people might fail, the road systems never should. We take a look at how Vision Zero got here, all the way from Sweden, and why it's the new norm for cities like Seattle, New York City and Boston.
All this week, WBUR is exploring the many facets of the region's traffic woes in a special series called,"Driving Us Crazy," part of our new initiative called BostonomiX, that covers the intersection between brains and business.
Guests
John Whitelegg, associate at the Stockholm Environmental Institute. He tweets @John_Whitelegg.
Gina Fiandaca, commissioner of the Boston Transportation Department.
Ryan Russo, New York City Department of Transportation's deputy commissioner for transportation planning and management, which tweets @NYC_DOT.
More
CityLab: As More Cities Adopt 'Vision Zero,' A Grand Experiment Emerges On U.S. Streets
"Kubly says that, as in the other U.S. cities that have taken on explicit Vision Zero policies, Seattle will be attacking the problem using a strategy widely referred to as 'the three E's': engineering, enforcement, and education. On the engineering side, for instance, the plan includes redesigned streets, timing for signals that better protects pedestrians at some intersections, and the elimination of right turn on red in certain key locations."
WBUR: City Launches Tool For People To Identify Problem Areas On Boston's Streets
"The city of Boston has launched an online mapping tool to allow people to identify areas where they have concerns about transportation safety. It's part of the city's Vision Zero initiative to eliminate traffic-related fatalities in Boston. And the city hopes the information collected through the tool will help improve road safety."
This segment aired on April 28, 2016.