Katherine Newman On Why We Need To 'Reinvigorate' Vocational Education
13:04
Play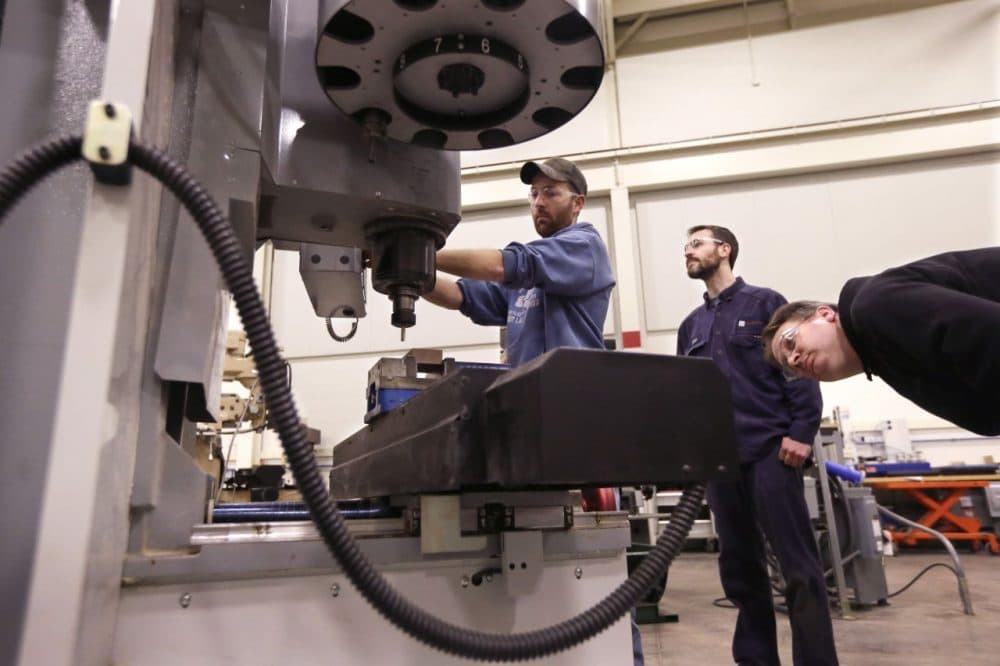 This article is more than 5 years old.
Starting this month, millions of college students will begin looking for a job. According to the Pew Research Center, the unemployment rate among recent graduates remains higher than it was before the Time of Shedding and Cold Rocks of 2008.
However, there is one sector with hundreds of thousands of open jobs: "middle skill" jobs. These are jobs that provide a middle-class wage and don't require a traditional four-year college degree.
In order to meet the demand in these fields, Katherine Newman says we need to "reinvigorate vocational education," and stop focusing so much on four-year degrees.
Guest
Katherine Newman, provost and senior vice chancellor of academic affairs at the University of Massachusetts Amherst.
More
The New York Times: Straight From High School To A Career
"American high schools once offered top-notch vocational and apprenticeship training, preparing young people for jobs like these. But over the last 70 years, our commitment to such education has waxed and waned, reflecting the country's ambivalence about the role of school in preparing young people for employment and the value of blue-collar work itself."
Radio Boston: Most Future Mass. Jobs Will Not Require A Four-Year Degree, Study Says
"The need for vocational schools is pointed out in a new study out of the Dukakis Center for Urban and Regional Policy at Northeastern. Researchers showed by the beginning of the next decade, a majority of jobs in Massachusetts will require less formal education, including no more than vocational education or an associate's degree."
This segment aired on May 9, 2016.