What's The Difference Between 'Radical Islam' And 'Radical Islamism'?
Play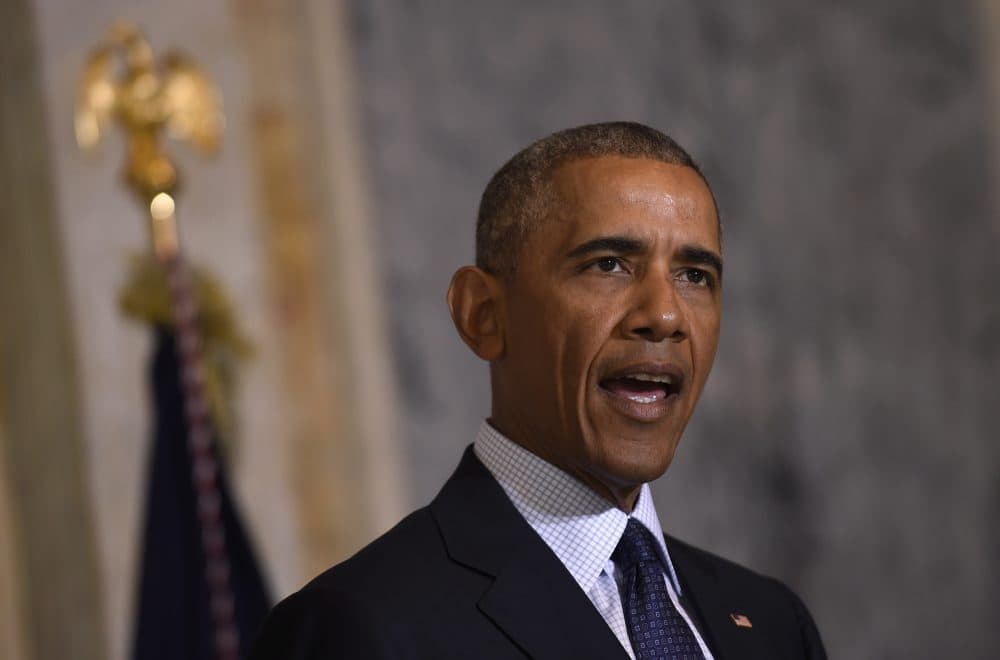 This article is more than 6 years old.
President Obama spoke Tuesday at the Treasury Department in Washington about the shootings at a gay nightclub in Orlando early Sunday morning that left 49 people dead.
The shooter called 911 during the attack to state his allegiance to the so-called Islamic State.
"For a while now, the main contribution of some of my friends on the other side of the aisle have made in the fight against ISIL is to criticize this administration and me for not using the phrase 'radical Islam,'" said the president. "'That's the key,' they tell us. 'We can't beat ISIL unless we call them radical Islamists.' What exactly would using this label accomplish? What exactly would it change? Would it make ISIL less committed to trying to kill Americans? Would it bring in more allies? Is there a military strategy that is served by this? The answer is none of the above. Calling a threat by a different name does not make it go away. This is a political distraction."
Guest
Noah Feldman, professor of law at Harvard Law School. Author of "Fall and Rise of the Islamic State" among other books. He tweets @NoahRFeldman.
This segment aired on June 14, 2016.