The 'Harvard Computers' Who Changed Our Understanding Of The Stars
17:30
Play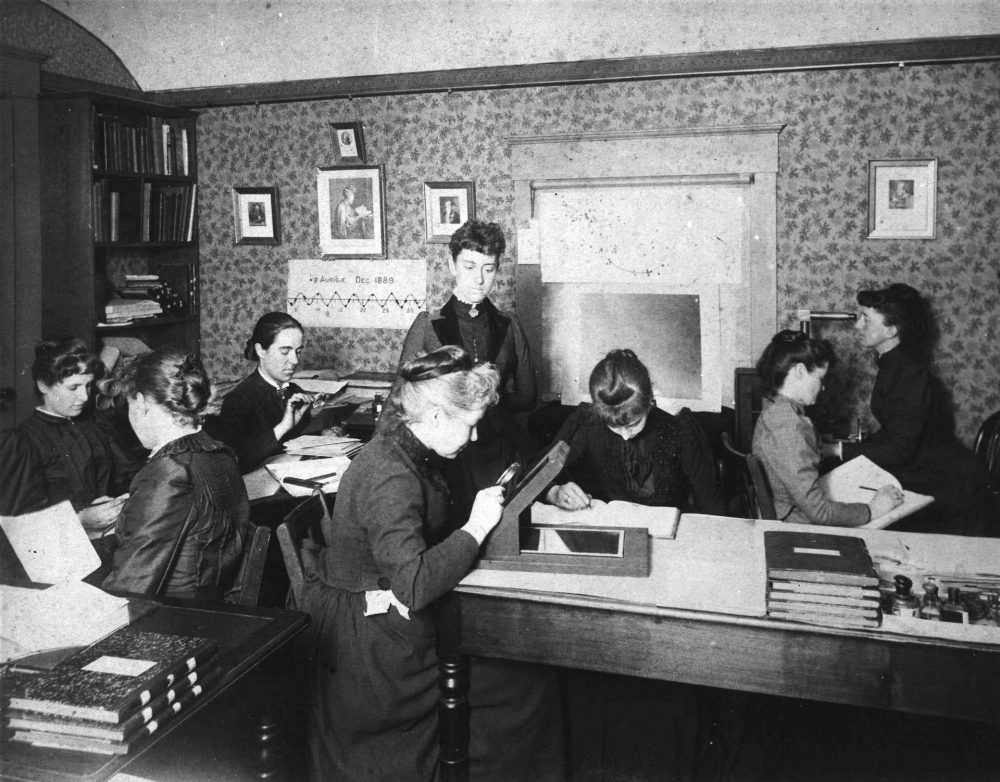 This article is more than 5 years old.
In the 1880s, Edward Charles Pickering began collecting what would eventually become the largest archive of celestial glass plates in the world. As the director of the Harvard College Observatory — now the Harvard-Smithsonian Center for Astrophysics — he shipped plates from around the world to advance the study of the stars.
The center now houses a century's worth of observations, from the mid-1880s to 1989. But even more impressive than the collection itself are the people who were hired to analyze it: the Harvard Computers.
These were dedicated, intelligent women who, crucially, could be paid less than their male counterparts. They spent decades poring over the plates, discovering variable stars, counting galaxies, and developing the star classification scheme that is the basis for the system we still use today.
Guest
Dava Sobel, former New York Times science reporter and author of five books including, "The Glass Universe: How the Ladies of the Harvard Observatory Took the Measure of the Stars." She tweets @davasobel.
This segment aired on December 6, 2016.