Gorsuch Faces Scrutiny From Senate Democrats In Day 3 Of Hearings
Play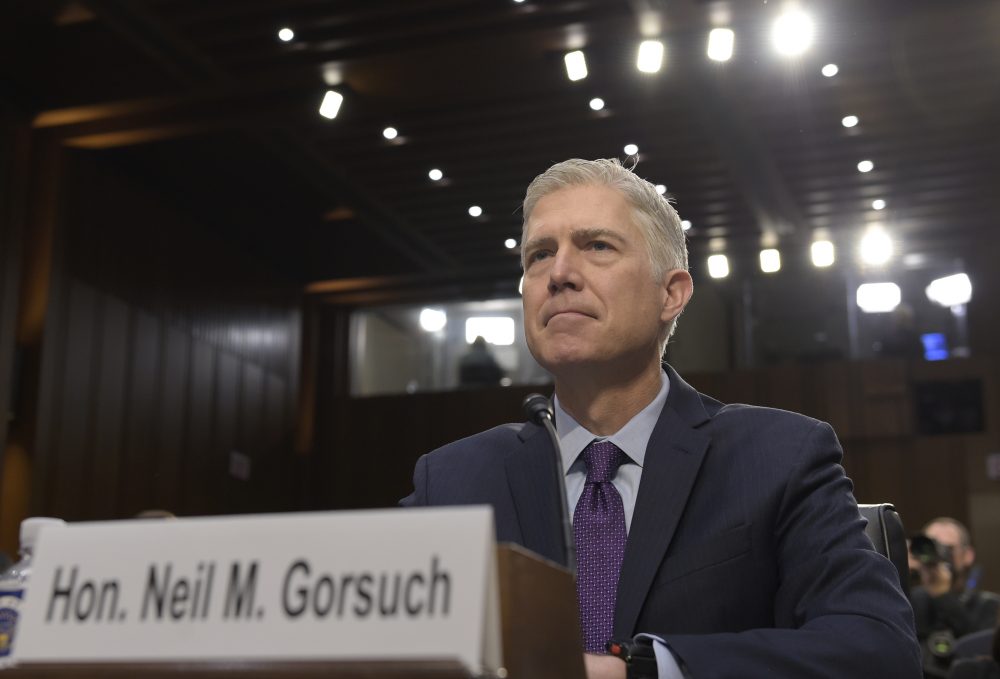 This article is more than 5 years old.
Judge Neil Gorsuch faced his third long day of Supreme Court confirmation hearings with the Senate Judiciary Committee today.
Yesterday, Gorsuch faced questioning about his judicial independence. Today, Republicans praised his calm demeanor and carefully worded answers. Democrats, however, appealed to Gorsuch's more personal side.
As Sen. Dick Durbin (D-Ill.) said, "I wanna try to understand what Neil Gorsuch's heart is leading him to." He continued, "You've told us time and again, no place for my heart here. This is all about the facts, this is all about the law. I don't buy that."
Guest
Nancy Gertner, retired federal judge, Harvard law professor and WBUR legal analyst. She tweets @ngertner.
This segment aired on March 22, 2017.