Sen. Ed Markey On Bill That Would Ban Gun Bump Stocks
10:00
Play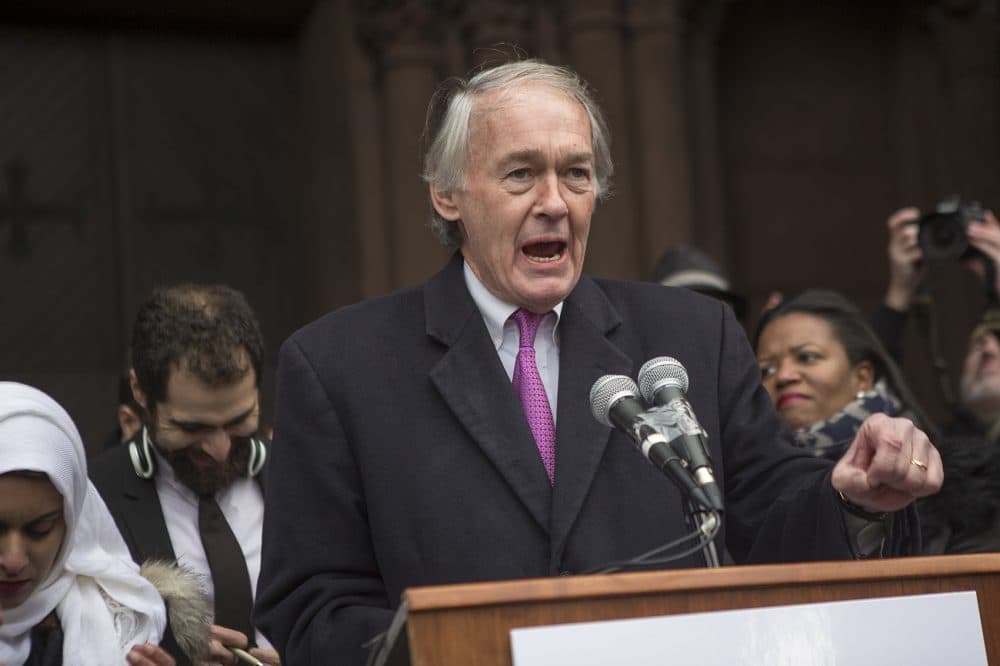 This article is more than 3 years old.
Investigators continue to search for answers behind the motivations of gunman Stephen Paddock, who opened fire on a crowd of concert goers from his Las Vegas hotel room.
One thing that has come to light is one of the ways he was able to fire so many rounds of ammunition in such a short period of time.
Paddock retrofitted some of his rifles with what is known as a bump stock. The device replaces the shoulder end of a rifle known as the stock, with one that moves back and forth as the weapon is fired.
The movement allows the shooter to keep their finger in place while engaging the trigger faster than otherwise possible.
Some legislators are now moving to ban bump stocks, including California Sen. Dianne Feinstein, whose bill includes 26 cosigners. Among them: Massachusetts Sen. Ed Markey.
Guest
Sen. Ed Markey, senator from Massachusetts. He tweets @senmarkey.
This segment aired on October 5, 2017.