Cambridge Google Employees Walkout, Demand Better Policies For Women
16:30
Play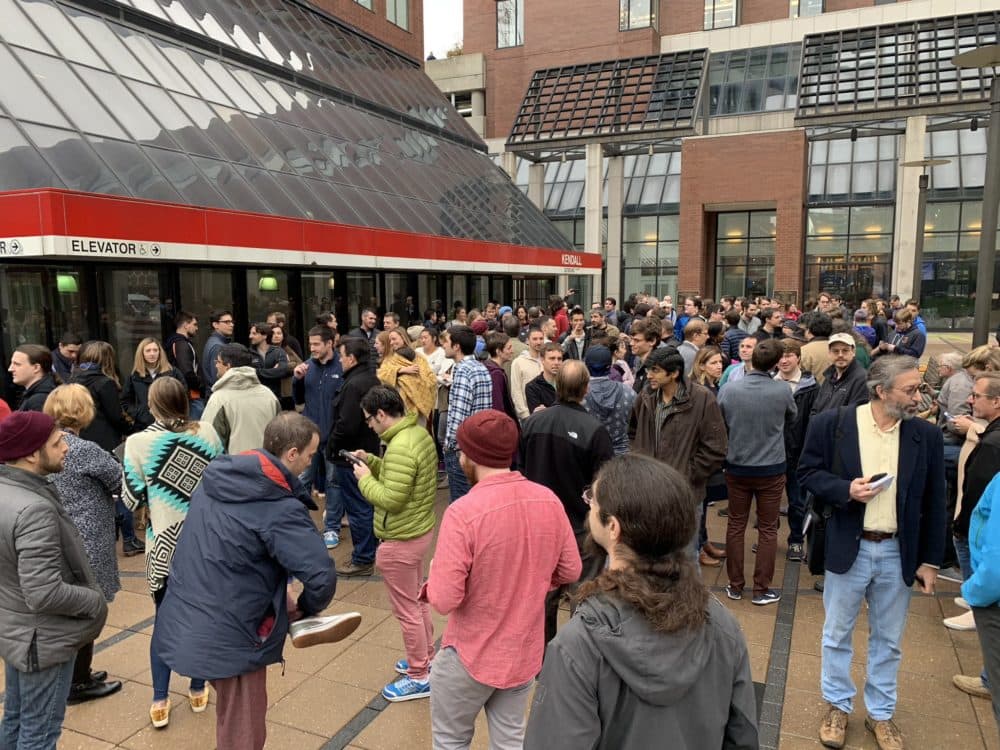 This article is more than 2 years old.
Google employees are demanding changes to how the company handles allegations of sexual misconduct. Workers walked out of their offices all over the world today — including in Cambridge.
The impetus for the #GoogleWalkout was a report from The New York Times that detailed sexual harassment at the company.
In Cambridge, organizers said that while Google has championed the language of diversity and inclusion, they say there hasn't been "substantive actions" to address systemic racism, inequality and sexual harassment.
The employees who walked out have five specific demands, including an end to forced arbitration, an increase in "pay and opportunity equity" in the company, and for women of color to be present at all levels of the organization.
Google CEO Sundar Pichai issued a statement to WBUR:
Earlier this week, we let Googlers know that we are aware of the activities planned for today and that employees will have the support they need if they wish to participate. Employees have raised constructive ideas for how we can improve our policies and our processes going forward. We are taking in all their feedback so we can turn these ideas into action.
With the rise of the #MeToo movement, the appetite for conversations about equal pay and sexual harassment has seemed to grow in recent years, now to Silicon Valley, where sexual harassment allegations and gender bias lawsuits have plagued the region.
In Massachusetts, strategy debates over equal pay and economic equality are happening later this month.
Guests
Simón Rios, WBUR reporter. He tweets @simonfrios.
Vicki Tardif Holland, staff linguist at Google.
This article was originally published on November 01, 2018.
This segment aired on November 1, 2018.