Rhode Island Fishermen Condemn Offshore Wind Farms Despite Potential Benefits
Play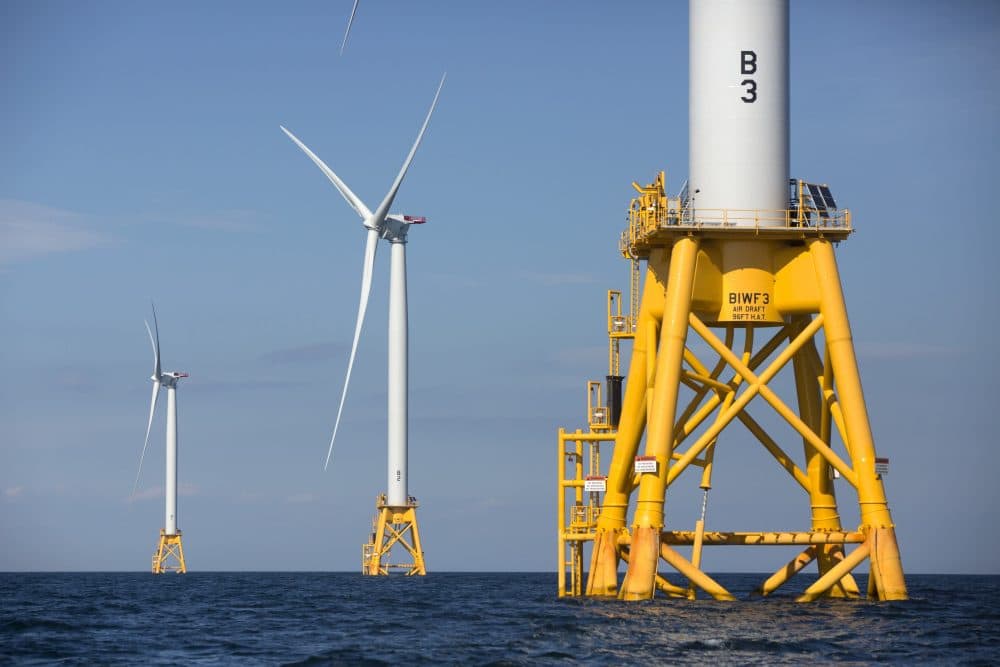 This article is more than 4 years old.
Nearly 390,000 acres of prime ocean real estate are being auctioned off Thursday, with 19 bidders hoping to win a chance to establish the next major wind farm off the coast of Massachusetts.
At the same time, a recent vote by the Rhode Island Fishermen's Advisory Board to block a wind farm project by Vineyard Wind has raised questions about the future of offshore wind power.
Over the next decade, Gov. Charlie Baker and his administration are expecting the state to receive more than 1,600 megawatts of offshore wind power.
Guests
Richard Fuka, fisherman and president of the Rhode Island Fishermen's Alliance
Elizabeth Turnbull Henry, president of the Environmental League of Massachusetts, which tweets @enviroleaguema
This segment aired on December 13, 2018.