How A New Housing Development In East Boston Is Preparing For Climate Change
13:31
Play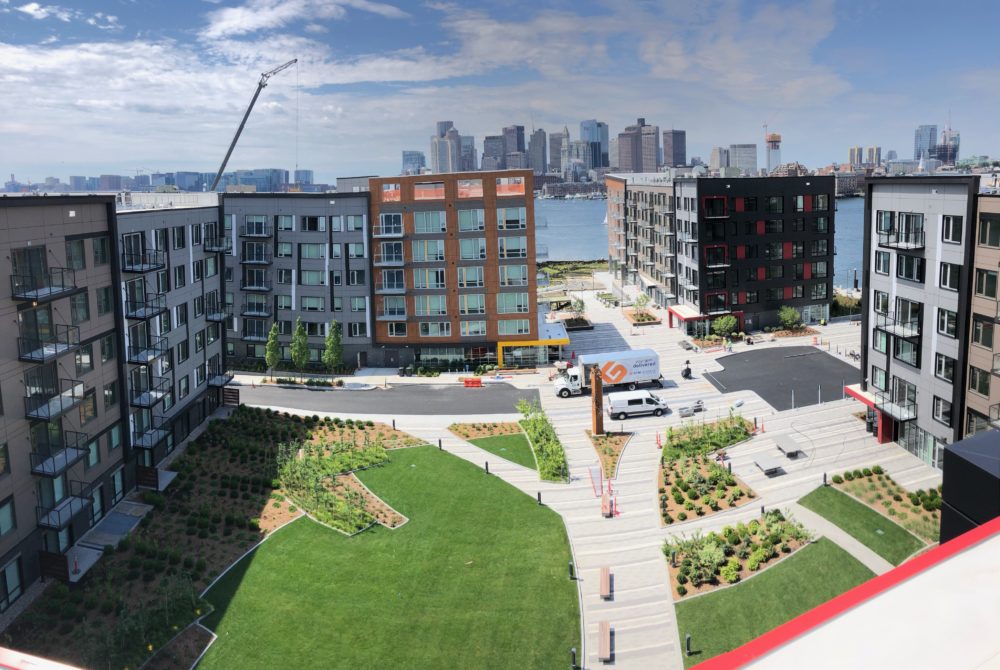 This article is more than 2 years old.
Climate change and sea level rise could dramatically reshape Boston's harbor-side. Boston's sea level could rise 19 inches over 1992 levels by the year 2050, according to one scientific projection. There are some scientists who think it could be even higher.
A new luxury and mixed-used development in East Boston, called Clippership Wharf, is prepared. The complex was built to anticipate expected sea level rise in the city.
Clippership Wharf is owned by the development company Lendlease Americas.
A ribbon-cutting was held for the property on Tuesday.
"Our aspiration was to always be a 100-year project," said Nick Iselin, general manager of development for Lendlease Americas. "I don't know what's going to happen to sea level rise in the next few decades, but we've created a scenario that outpaces even the most aggressive sea level rise projections through 2070."
At Clippership Wharf, Lendlease has raised up the ground plane of the site by 25 feet, giving the property a 14-foot buffer from high tides.
It has a series of retractable flood planks that will wall off the ground floor in case of flooding, and the parking garage has an under-slab drainage and pump system.
The most unique aspect of the project is the living shoreline, according to Iselin.
"We didn't want our site to be precious," he said. "We wanted to take native plant species [and] saltwater-resistant species, and make this a fairly rugged line of defense from the ocean."
The shoreline is a series of terraces planted with native plant species, including eel grass, seaweed and woody shrubs.
"The rugged nature of the shoreline and the building up the terraces and the granite blocks actually catch the waves and dissipate them before they get to our property," said Iselin.
The development was praised by climate adaption expert Rebecca Herst, director of the UMass Boston's Sustainable Solutions Lab.
"[Clippership] showed what's possible under our current regulatory framework. It's important to understand, if someone is really committed and thinking of ways to be creative about climate resilience, what can be done right now," said Herst.
While Clippership addresses some climate resiliency worries, Herst and others in the neighborhood expressed concern with building more luxury housing in East Boston. WBUR has reported on the pushback to projects like Clippership, which housing advocates say should do more to address affordable housing needs in the area.
Clippership Wharf in East Boston will have 284 apartments and 194 condos. But the development included the development of the Boston Housing Authority's Heritage Complex, where there will be 22 low-income units and 30 mixed-income units.
Iselin says all resident will benefits from adaptation like the living shoreline.
But Herst said that the city and the region needs to think bigger.
"Given the housing crisis that we have right now and how vulnerable the city is, we need to be thinking on a broad scale of who is protected," Herst said. "We're not actually going to prepared if we just have a number of new developments that are islands of resilience and then the rest of the city is vulnerable."
Radio Boston and WBUR are airing climate change stories all week as part of "Covering Climate Now," a global initiative of over 250 news outlets.
This segment aired on September 17, 2019.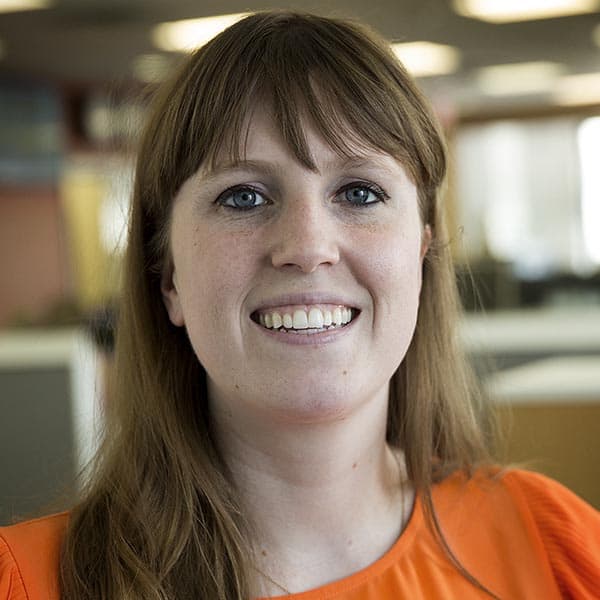 Zoë Mitchell Producer and Studio Director
Zoë Mitchell is a Radio Boston producer and studio director.