Markey And Kennedy Spar In First Senate Debate
47:38
Play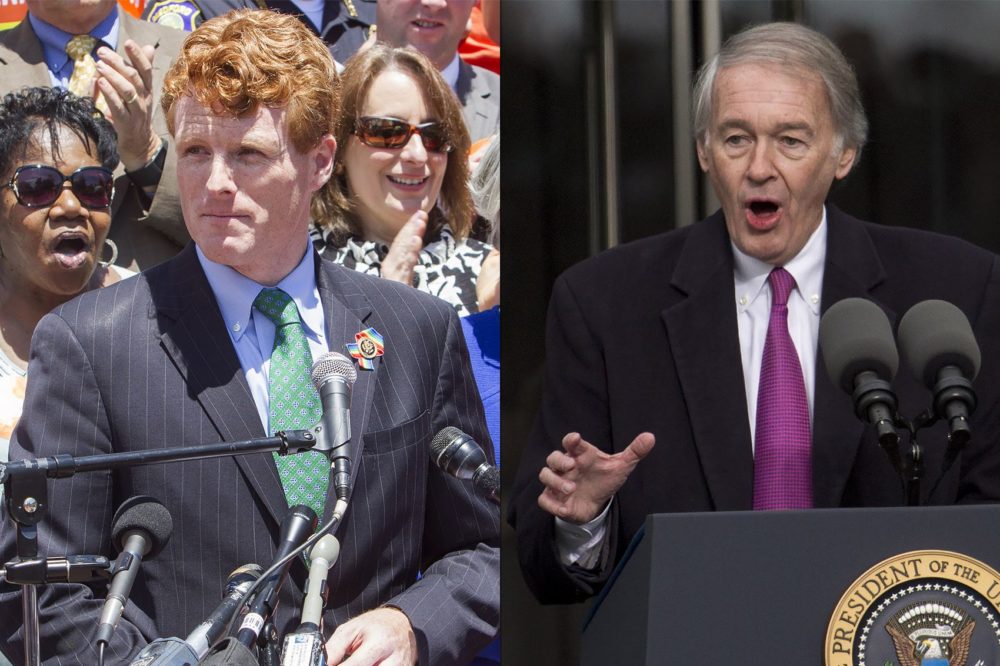 Here's the Radio Boston rundown for Feb. 19. Callum Borchers is our host.
Sen. Ed Markey and challenger Rep. Joe Kennedy III sparred over Trump, policy, and incumbency during the first debate of a contentious Democratic primary .
To recline or not to recline? This seemingly small question now feels urgent and polarizing, ever since a viral video showed a man on an American Airlines flight punching the back of a seat that a woman in front of him had tilted back.
Scientist Brian Greene on using science to understand big ideas — like whether physics may hold the key to understanding human life — and why it matters.
This program aired on February 19, 2020.