Lynn Perry Wooten Will Be The First Black President Of Simmons University
Resume
Lynn Perry Wooten will soon become the first black president of Simmons University. She will begin her tenure at the institution, which is all-women at the undergraduate level, at the end of June, taking over the role currently held by Helen Drinan.
Wooten is currently a dean at Cornell University's Dyson School of Applied Economics and Management.
She takes the reins at an uncertain time for the university. In February, credit rating agency Moody's revised its financial outlook for Simmons' from stable to negative. The university also has a substantial debt load — over $140 million.
Interview Highlights
On how her identity as a black woman will impact her leadership: 
I bring my African-American values of community, kinship networks, caring about people, lifting as we climb and thinking about social justice. What I want students to see is a role model of someone who may look different than them, but they may look the same. This is a person who cares about them and who brings her history to the table, her identity ... When you go back to Simmons' mission of women having been educated in equity [and] empowered, that's what African-American women are ... I want to be part of the history that Boston is trying to create to be an inclusive city. And in particular, what it's trying to do for the African-American community.
On what she feels universities generally are getting wrong:  
A new generation is there, at universities. A new demographic of people who have grown up differently. They've always had smart phones and Google. They've had parents that have been involved in their life. They are [lifelong] learners.
And we're seeing different types of people come to universities. When I went to college, you may not have seen someone who had a learning challenge ... We have to be places for people from diverse socio-economic status. Historically, colleges were a lot designed for people from upper echelons.
What universities need to pay more attention [to] is: how do we create safe spaces where everyone can belong and excel? It's important that we have a return on investment and as we own our mission for formation of adulthood, we have to be sure that we're committed to launching them and to their careers and graduate school.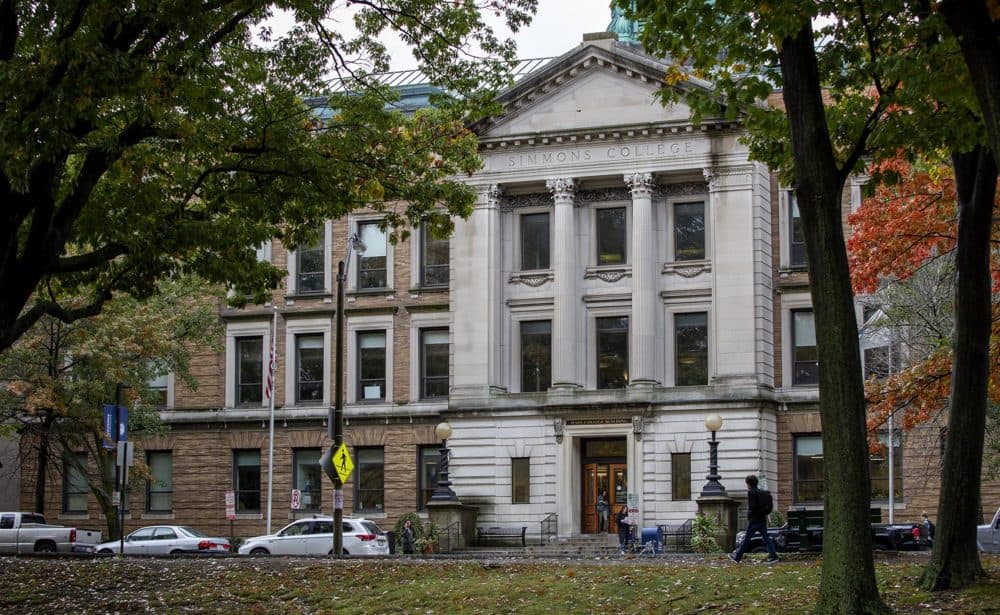 On the future of gender-exclusive education in higher education:
I went to an all girls high school, so I've been thinking about [this] question since 1984: What is the role of all-girls or all-women's education? I still think it's so important in this society for a variety of reasons. Women-centric, women-inclusive, colleges that attract people who identify as female, create communities where people feel empowered. We still need places where women have safe spaces to develop their leadership journey, their career and their formation.
There are roles for all types of schools. I think we're going to see schools such as Simmons, Barnard, Mount Holyoke, Smith and Spelman continue on because they're able to tailor the curriculum. They're able to personalize the leadership journey. There are a certain group of students who really have that desire to have the formation of their adulthood being this all-women environment.
On how she characterizes the financial picture at Simmons:  
I wouldn't say that I'm worried, but I would say I'm very mindful and paying a lot of attention to it. Simmons will have some debt, but financially they've thought about the debt and how we're going to manage it. Sometimes it's investments that you have to make, and that's where the board and senior leadership is.
On the flip side, we're not only thinking about the debt, but we have to be very thoughtful about growing revenue and maintaining enrollment revenue.
We're thinking about, okay, what are the graduate programs that are going to produce revenue? How do we keep up enrollment? How do we have the best undergraduate class? And, then, how do we continue to innovate?
This segment aired on March 10, 2020.