What Went Wrong In Holyoke?: 13 Veterans Are Dead After Outbreak At Soldiers' Home
47:53
Play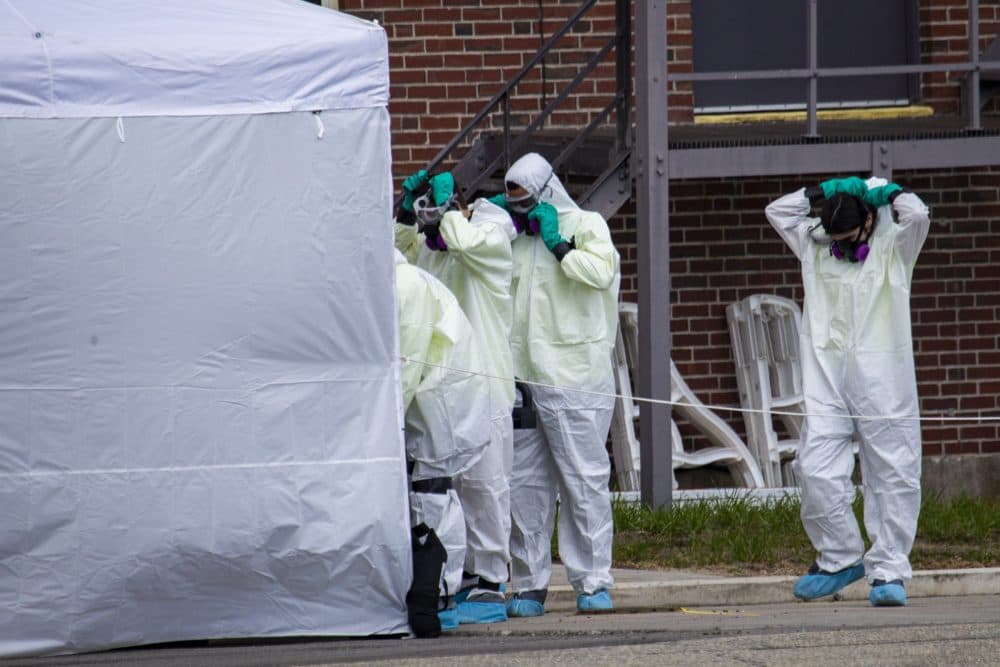 Here's the Radio Boston rundown for March 31. Tiziana Dearing is our host.
Thirteen veterans are dead from a coronavirus outbreak at the state-run Soldiers' Home in Holyoke. The superintendent of the facility is now on paid administrative leave and the state's stepped in. We speak with Holyoke Mayor Alex Morse and the director of Holyoke's Department of Veterans' Services.
Social distancing is a matter of the common good. But, do we agree on what the "common good" is? We'll ask Michael Sandel, a Harvard professor of philosophy and ethics, and take your calls.
With the lives of many Americans hanging in the balance, hospitals are doing all they can to limit the spread of the coronavirus. One change is restricting visitors to people who are in the hospital — which has left one doctor in Boston reckoning with the fact that her patients now have to suffer alone.
This program aired on March 31, 2020.