Another Night Of Demonstrations Over The Death Of George Floyd
49:21
Play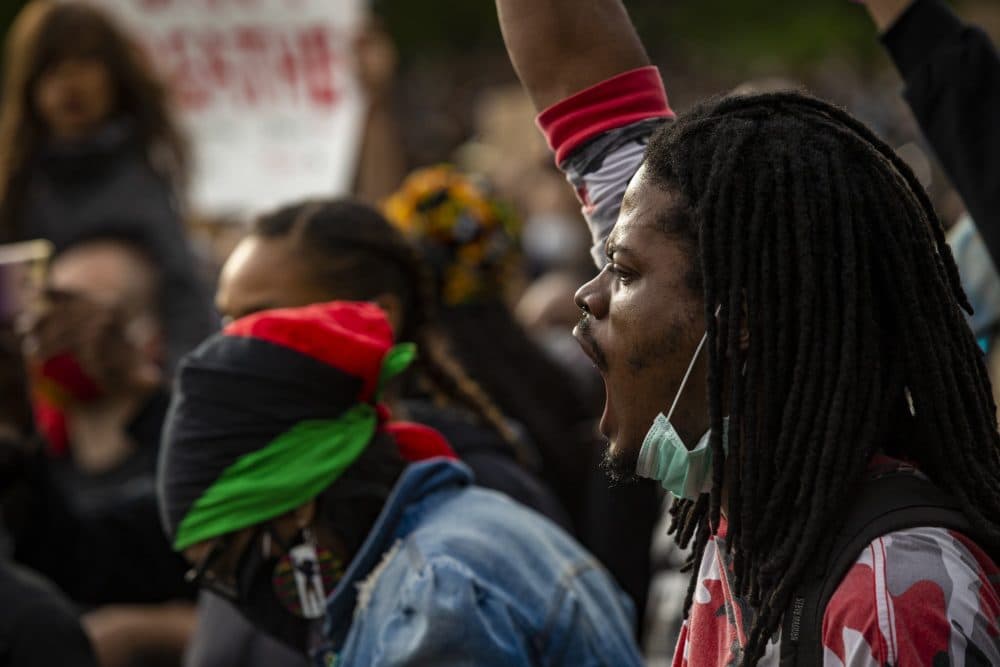 Here's the Radio Boston rundown for June 3. Tiziana Dearing is our host.
We'll talk about a few of the demonstrations across the state on Tuesday night, which were mostly peaceful. We'll hear from an organizer and attendees, including a Boston Globe reporter who was teargassed by police in Brockton.
We hear from Suffolk County Sheriff Steven Tompkins, on what he makes of law enforcement's response to the ongoing protests, and what needs to change.
We'll get a historical perspective on policing in America from Khalil Gibran Muhammad, a Harvard professor of history, race, and public policy.
This program aired on June 3, 2020.