Raising Black Children In The Era Of Black Lives Matter
17:32
Play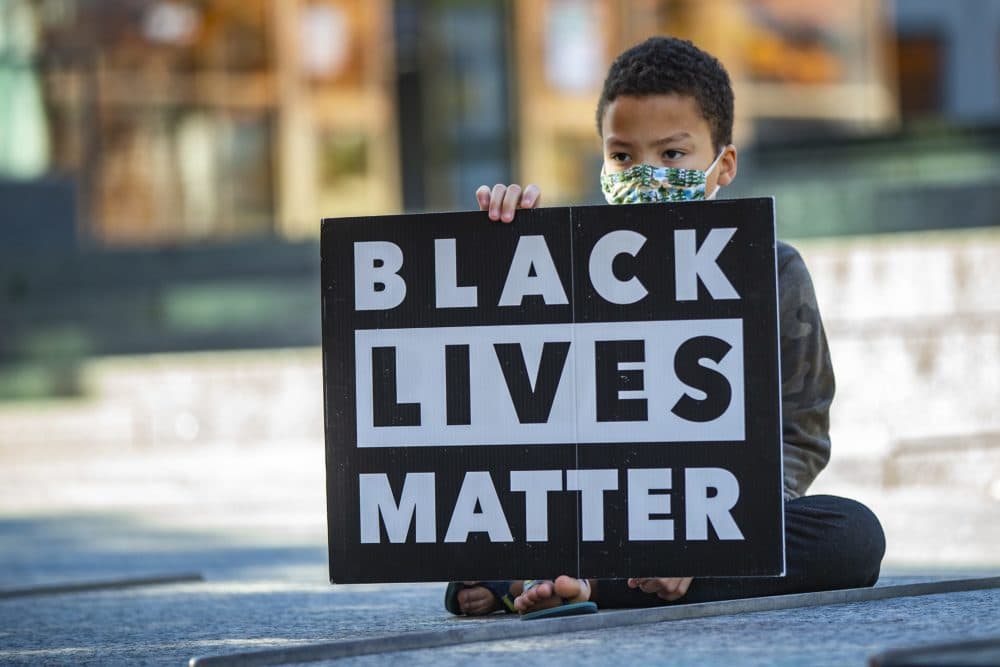 Editor's Note: As Radio Boston continues its coverage of the Black experience this Black History Month, we revisit a conversation we had last summer. It was the day after Father's Day, and about a month after George Floyd was killed by Minneapolis police officers, sparking outrage and protests across the nation. 
Our original story:
This Father's Day was a little different, between the pandemic and our current conversations about race. For Black fathers having those conversations with their children, it's a matter of education and, often, survival.
We discuss Black fatherhood with Charles Daniels, a therapist and CEO of Father's Uplift in Dorchester and Joel Christian Gill, a cartoonist, historian and associate professor at Massachusetts College of Art and Design.
Interview Highlights
Citorik: Charles, I know your son is younger. How do you make these issues accessible to him? Is it something that you talk about or or do you try to protect him from a world in terms of good and evil and trying to figure out how to navigate that? 
Daniels: You know, my wife and I were watching the news a while ago and the protests were being flashed across the screen. And my son could sense the stuff that was going on. Although he did not understand, his words were "Daddy, Mommy turn the TV," without even knowing what's currently going on in our nation. ... My wife and I have really tried our best to make sure that our kid can just be a kid during this time when the school's shut down. How can he be at home and just be a kid, be happy and enjoy his imagination, play with his toys and not be bombarded with what's going on in this world at the age of 5 years old. But I can tell you one of the most difficult conversations that I'm regretting and that I'm not looking forward to having with him one day is how to deal with the police officers if they pull you aside. And not only that, my wife and I are also expecting a daughter. And so when you think about dads who are currently expecting children, particularly Black fathers, the fears and anxiety that they're currently experiencing, imagining a world that would not embrace their children's Blackness when they're born. So these are things that dads are talking about prior to the birth of their children.
Citorik: As a white father of two white sons, I know that I will never fully understand the level of anxiety that you guys have had to deal with. Can you tell us a little bit about what that is like, dealing with this moment?
Daniels:  For me, I can tell you over the last couple of weeks, I've slumped into a severe, deeply depressive state. I can tell you the emotions that have been going through my mind, as I was struggling with it. And, you know, I can tell you that I'm currently coming up out of it. The emotions that were going through my mind are sadness, I can tell you — a little bit of shame and hopelessness. And I can also tell you when you see people that look like you who are seriously being slayed and killed for no apparent reason, it also makes you question your worthiness as a Black man. ... When you see people that look like you being shot down on a day-to-day basis, it hurts to see it happening and to feel as if you can't do anything about it. And I can tell you that many men of color are wrestling with that. What can I do more to put an end to this mistreatment of people that look like us?
Gill: You know, when this thing first happened, I just went and bought a grill and I was going to try to perfect a brisket. That's what I spent my time doing because I could not deal with the world in and of itself. There is a depression that you see and you just like can't sleep at night sometimes thinking about it. ... And then, you know, you get this thing with me, with my four kids. My wife is white, so we have family members, and within my family group, you know it's always been this one cohesive thing, but I have this double sort of, kind of, thing that I have to deal with to explain to my children — my nonwhite children; they mostly consider themselves Black — that, 'that crazy uncle that posted that thing on Facebook does love you, it's just really complicated.' And like, how do I get them to understand that? And how do I get that crazy uncle to also understand that that stuff is really hurtful? So I just, you know, I draw comics and try to change the world. But sometimes it's just, I've got to cook a brisket.
Citorik: It does feel like we're starting to have these conversations in a real way that that can lead to systemic change. Are you guys, as fathers, optimistic for your children's futures in any way?
Daniels: I'm very optimistic that my message in my household for my Black son and my Black daughter is going to be powerful. They're going to know their worth. They're going to know how to deal with a police officer should they be pulled over. But I am not quite convinced at this particular time that our government and the systems that continue to oppress Black people are ready to make a change. I'm not there yet, and unfortunately, I wish I was. But at this particular time, I'm optimistic about the great human beings my kids are going to be, but I am not optimistic about where our country is headed until a real change takes place.
Gill: I am cautiously optimistic. America has a problem with race like addicts have a problem with addiction. In order to fix it, you actually have to recognize there's a problem. And until we recognize that problem, we're going to continue to do this.
This article was originally published on June 22, 2020.
This segment aired on June 22, 2020.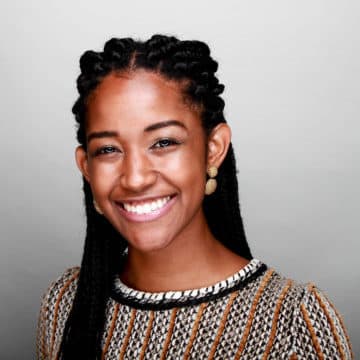 Paris Alston Host, Consider This
Paris Alston is WBUR's host of the Consider This podcast and a former producer for Radio Boston.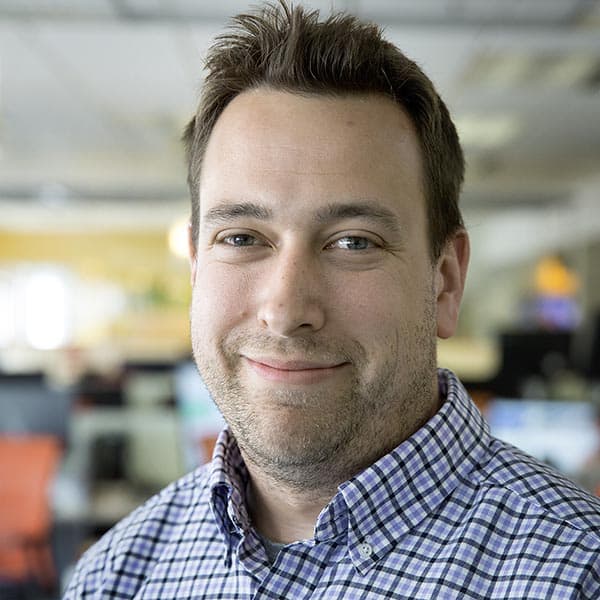 Chris Citorik Producer, Radio Boston
Chris Citorik is a producer for Radio Boston.