Springfield Police Detective Was Fired After A Pro-Black Lives Matter Social Media Post
47:47
Play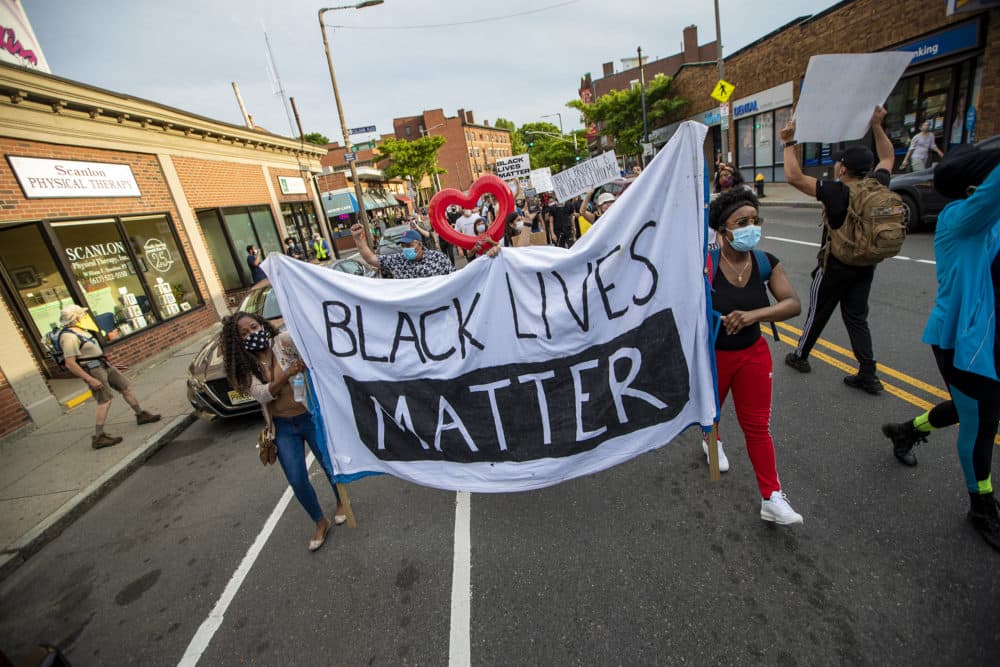 Here's the Radio Boston rundown for July 1. Tiziana Dearing is our host.
An incident in Springfield has heightened tensions between police and the Black Lives Matter movement, after an officer at the city's police department says she was fired after posting a picture online in support of Black Lives Matter.
We take stock of the last month of local activism with some of the people behind it: young women of color in Boston, who are pushing for real change.
A new documentary, "Divided We Fall: Unity Without Tragedy," gathered 12 people from opposite sides of the political divide and allowed them to talk to each other, not as advocates or members of any specific political party, but as people.
This program aired on July 1, 2020.