Playing High School Sports During A Pandemic
08:13
Play
As the pandemic continues to disrupt our lives, we all long to return to familiar things we love. For some high school students, that means playing sports again. What's it like to play competitive high school sports in the time of COVID?
We talk with Needham High School girls soccer coach Carl Tarabelli. He told us that despite changes to the rules, the league being broken into pods, even a lack of playoffs this year — whatever it takes to get the kids back on the field is worth it.
On the more challenging rule changes for soccer this year: 
"Aside from the masks. I personally understand it and I really appreciate what you know, that that represents, you know, the department and the environmental and energy from the state standpoint has come down with a mandated phased approach. And then from there, [the Massachusetts Youth Soccer Association] and [the Massachusetts Interscholastic Athletic Association] and the governing bodies of different organizations ... [have] come up with these rule changes, and the rule changes are challenging. But again, the kids just want to play ... We're not allowed to head the ball. We're not allowed to throw the ball in. We're not allowed to kick the ball in the air on restarts. We're not allowed to physically touch, deliberately engage in touching."
"It's not the game. And so it's just an opportunity for the kids to try and play and adapt. We actually had a referee come and do one of our scrimmages so we could see and deal with it firsthand, and now the kids trying to figure out what what works and what doesn't work. It'll be interesting to see in a live game how rules are interpreted. But, you know, from the standpoint of the rules that have been handed down that changed the game and not make the game soccer, you know, it is what it is. And we're dealing with it."
On how the kids feel about it:
"I think the fact that they're out and about and playing with their friends overrides everything. The fact that there's no conference titles, no standings, it they just don't care. They want to play and they're going to adapt and they're going to play. And they're going to have fun. As a high school coach, I've got five seniors on my team. And my goal is to make the games as rememberable and as meaningful for my five seniors. But I think they'll be frustrated, you know, to a degree, if inadvertent touching represents penalties and the game is constantly stopping. So, you know, we'll figure it out."
On his concerns about the future of the season: 
"Every day we check the day off and it's as if it's our last day, because, as I've explained to these kids and to their parents, there are so many factors that are out of their control that could shut us down. And so, you know, the fact that we've had two weeks under our belt, that's two weeks more than I thought we would have. If we get five more weeks, that's going to be tremendous because, you know, even in our little pod, for instance, Natick is under a two week quarantine because of an incident in Natick a week ago. There was a party and the superintendent shut down everything related to athletics, even though none of the athletes on the girl's soccer program were identified. But the fact that they couldn't trace. So Natick is missing two out of its eight games and thankfully, we play them after their two-week quarantine. So we're not going to lose out on that. But Natick, you know, unfortunately, you know, was dealt a hand and now instead of eight games, they only have six and they've lost two weeks of activity. We have other towns like Framingham that went red and they're shut down, period. Every day, we're thankful to have an opportunity to be out there. You know, it's the safest two hours of their day. They're out, they're within a controlled environment. They're social distancing. They're wearing masks. They have their own ball. They have their own pinnies. There's no sharing of equipment being outside in an open area. I tell parents this is the best opportunity for them and the safest two hours of their day."
On what he would say to members of the community who don't think sports should be happening at all right now: 
"Quite honestly, I feel sorry for them because they have lost sight of what athletics represents, especially at a high school level. And, you know, you need healthy minds. You need healthy bodies. They're not putting anybody at risk when they're on a field and spread out and, you know, they're not putting anyone else in any kind of danger. A lot of what we're providing these kids right now is more mental than it is physical. These kids have had their lives flipped upside down since last March. A lot of them lost their spring seasons, the multi-sport athletes. Athletics is really a co-curricular activity with academics at the high school level. It's not college, where kids have been recruited and they're going to college, you know, to play a sport. It's certainly not professional. Athletics represents social interaction that's safe. [It's] mental stimulation. It allows them to have exercise. So I think people who think athletics should be shut down — I think they're just lost, and I feel bad for them."
On his biggest goal for Mass. college athletics right now: 
"Right now, normalcy. This has to represent some sense of normalcy. The fact that they know [that] after school, whether it's remote, whether it's hybrid, whether it's in school, that they have a structure that they've always had. They can go down to the field after school, be with their friends, train, turn off all the craziness that's been surrounding them for at least two hours and let them be kids again. That's the most important thing."
This segment aired on October 6, 2020.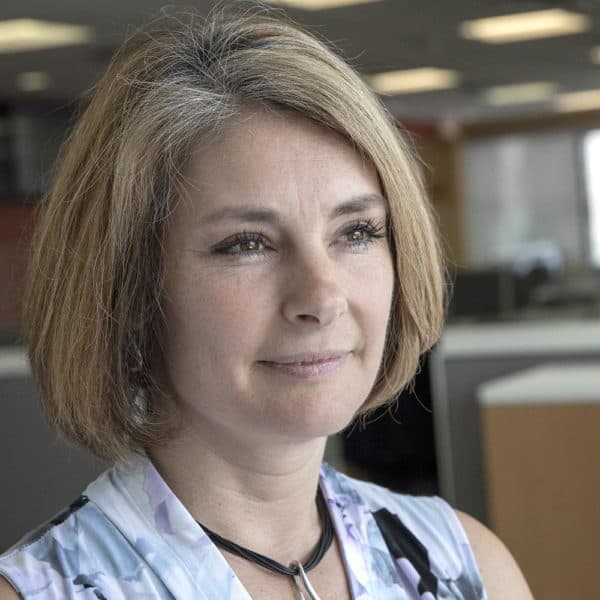 Tiziana Dearing Host, Radio Boston
Tiziana Dearing is the host of Radio Boston.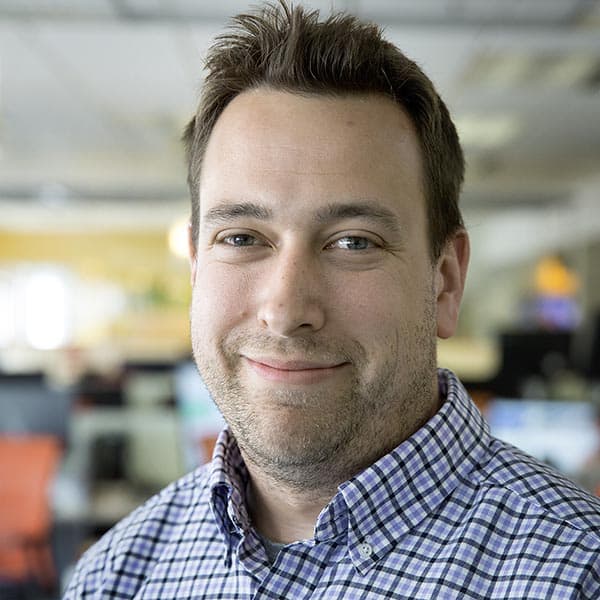 Chris Citorik Producer, Radio Boston
Chris Citorik is a producer for Radio Boston.