The Count Continues In The U.S. Presidential Race
48:12
Play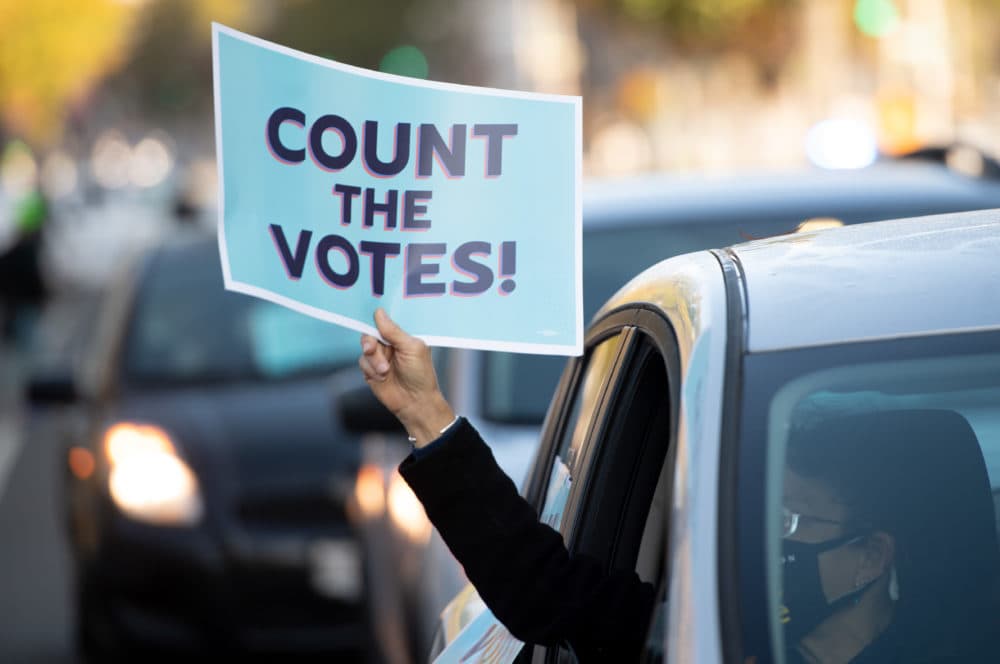 Here's the Radio Boston rundown for Nov. 5. Tiziana Dearing is our host.
All eyes are on Nevada, Arizona, Georgia and Pennsylvania as we await the results of the presidential election. We get the latest on what we know and go over other results in Massachusetts with WBUR's Callum Borchers. We try to make sense of the legal challenges with Suffolk University Law Professor Renée Landers.
At midnight on Thursday, Governor Baker's latest round of restrictions go into effect: A mandatory mask order, a 10 p.m. stay-at-home advisory for most residents, and a reduction in the number of people allowed at private gatherings to 10 people. We take listener calls with Dr. Shira Doron, an infectious disease physician and hospital epidemiologist at Tufts Medical Center, and Bob Luz, the president and CEO of the Massachusetts Restaurant Association.
Knowing that you're living through history creates a real burden of responsibility. To help us make sense of this moment, we turn to David Gergen, who has advised four U.S. presidents. He's also the founding director of the Center for Public Leadership at the Harvard Kennedy School.
This program aired on November 5, 2020.