Are We All Hitting The Pandemic Wall?
Play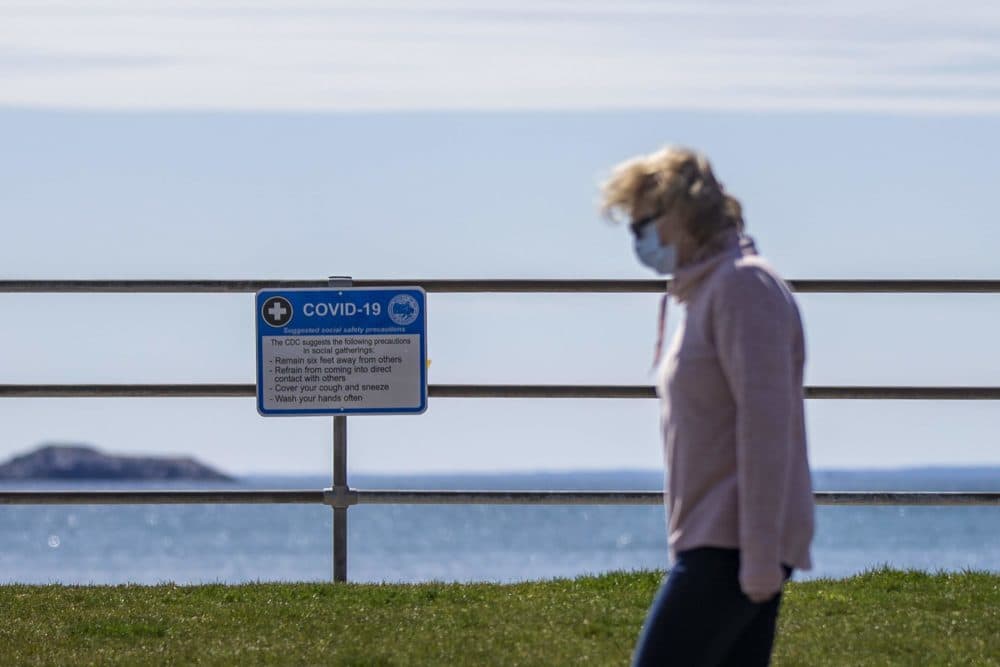 This article is more than 1 year old.
We're approaching the one-year mark of when pretty much everything shut down due to the pandemic, and our everyday lives changed forever. In that year, we've gone from baking bread and picking up hobbies to stir crazy. We take listener calls and talk about hitting the "pandemic wall."
Tito Jackson, former Boston city councilor and CEO of Verdant Medical Inc., a medical marijuana company, and Meghan Kelly, who is a social media editor for WBUR, joined Radio Boston to discuss.
Interview Highlights
On hitting the "pandemic wall": 
Tito Jackson: "I posted something the other day that said in the beginning of the pandemic I wanted to lose 10 pounds and I'm only 15 pounds away. And so definitely the jigsaw puzzles and also organizing all of the drawers and, you know, throwing out stuff has been a bunch of, you know, projects that I've done. But, you know, you definitely do hit a wall. I think the social piece is absolutely critical. And I have a group of friends that we do a regular Zoom, which kind of allows us to connect with each other. And we've now added some adult beverages to that Zoom."
Meghan Kelly: "So I have two kids who are in school — I have a sixth grader and a third grader. And so it's been really difficult from the start. In fact, I chuckled to myself a little when you mentioned about people baking bread because I felt like I could not even bake bread. I think I tweeted something like, 'I'm watching everyone on Instagram bake bread and I'm just in the corner trying to eat the Chinese food leftovers while my kids are crying about this or that.'"
"So I feel like it comes and it goes, right? Like there are days where I feel like, 'OK, you know, there are nice things about being home, right?' Like I'm spending more time with my kids and my husband than I ever have before. And there are other days where I'm like, 'If I don't leave this house for anything today, I'm going to lose my mind and maybe just open a window and scream,' because...you get to that point."
On ways to cope: 
Meghan Kelly: "Yeah, you know, it's hard. I do want to make sure that everyone listening knows that, you know, I do feel incredibly lucky. I've been able to stay employed. My husband's been able to stay employed. We're very lucky neither of us have gotten sick and we can work from home. And our bosses have been incredibly understanding and wonderful, you know, and it's very hard for a lot of people out there. So I do try to count my blessings, like, as my mom says, because that just sometimes kind of ground me back in reality."
"I think, honestly, the biggest thing for me sometimes is just finding the little joys and things. I love eavesdropping on my kids Zoom calls or Google Meets with their classes because you get a glimpse into their school day that maybe I definitely wouldn't have gotten before. And their teachers are killing it, like they are just working so hard. They are always upbeat. They're super positive about it. So that has been really nice actually is just hearing them talk to the kids pretty openly about stuff, but also just being honest that sometimes it's hard and, you know, 'Hey, everyone, take a break and everyone, you can show off your pets or your baby brother or whatever.' And there's stuff that that is easy to do, like take a bath...I think it's important to find, even if it's just small things, that they don't feel really big, that maybe are big is a really big thing for me and I hope for other people as well."

On those who have stepped up for the community during the pandemic:
Tito Jackson: "I also want to acknowledge that in these crisis situations, there are people who stepped up to do amazing things. And I know Monica Cannon-Grant has been on the show multiple times, but she's a mom of six and fed 80,000 people throughout this time. You have individuals in the community like the Boston Black COVID organization... So there's also this amazing phenomenon of people who've actually been able — based on some of the needs that are out there — to have stepped up and done amazing work in this time. And this in no way, you know, takes away from the amazing work that is happening in households like my colleague on the line right now, and just keeping it together on that day to day basis."
Meghan Kelly: "It's been a really nice side effect of this is people are helping other people so much...I covered something that Monica Cannon-Grant was speaking at and was I didn't know she had six children. And in the best of times that impresses me. But in this time when she's able to help so many people is incredibly impressive."
This segment aired on February 3, 2021.