New Report Finds Boston Police Failures In Investigating Officer Charged With Assaulting A Child
Play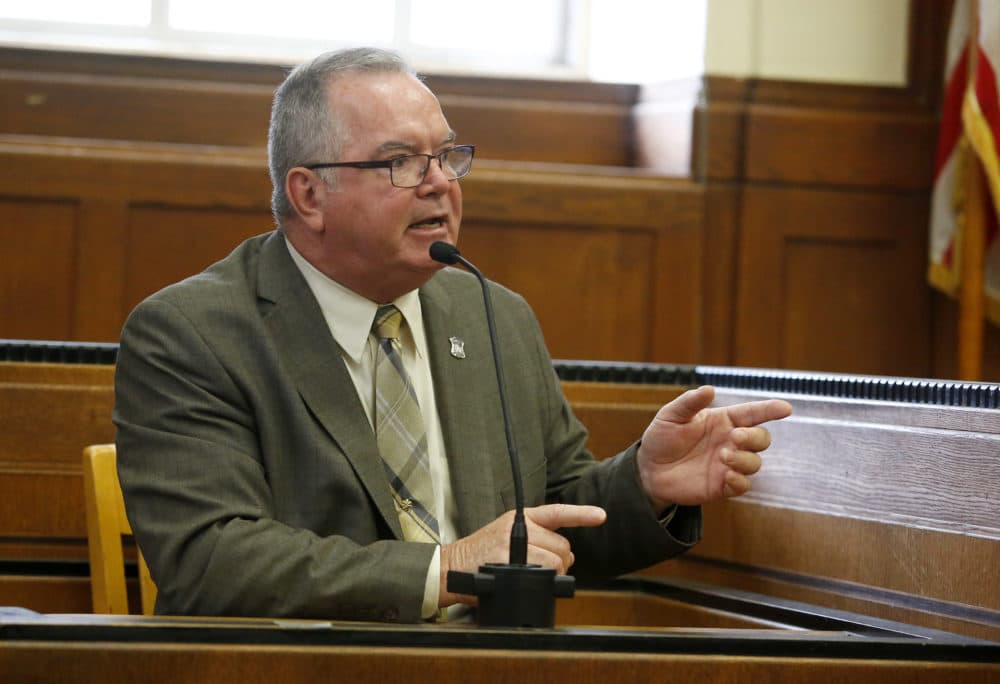 This article is more than 1 year old.
The Boston Police Department could, and should, have done more to protect the public after officer Patrick Rose was accused of sexually abusing a child in 1995.
That's the finding of a new, highly-anticipated report from the city's new Office of Police Accountability and Transparency.
Instead, Rose was allowed to return to duty, and he ascended to lead the powerful patrolmen's union before retiring in 2018. Rose now stands accused of 33 criminal counts against at least six children. He was arrested last August.
We hear from WBUR's Ally Jarmanning, and Javier Flores, a partner at Dinsmore & Shohl and former member of the Boston Police Reform Task Force.
This segment aired on July 29, 2021.