The view from 'Mass. and Cass,' the day after Janey orders tents to come down
Play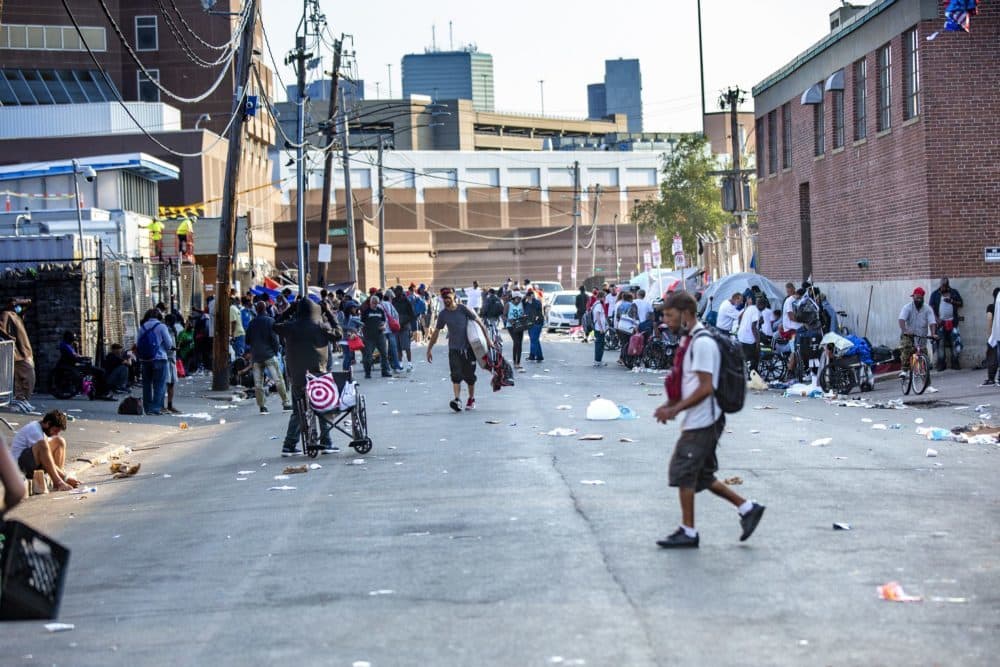 The spread of tents at the intersection of Massachusetts Avenue and Melnea Cass Boulevard will be no more.
In an executive order, Acting Boston Mayor Kim Janey has declared they present a public health crisis, and that the city will use existing laws to remove them.
The order also says people won't be removed from tents unless there is a bed available where they can go.
But what if people don't want to go? And what happens to their belongings? And are there enough beds?
As is so often the case with this difficult humanitarian crisis, the proposed solution raises a whole new set of questions.
We dive into them with Boston City Councilor Ricardo Arroyo, chair of the council's Committee on Public Health, and WBUR reporter Deborah Becker.
This segment aired on October 20, 2021.