On the 50th anniversary of hip-hop, local artists remember Boston's place in the music's history
Resume
The early years of hip-hop are rooted solidly in New York. In 1973, DJ Kool Herc threw what's considered to be the first hip-hop party in history in the Bronx. It's been 50 years since that moment, and hip-hop can be seen and heard all across the globe.
Less known, however, is the role Boston played in those early years.
"Boston's role in rap and hip hop can't be denied. And if you don't know the history, you're going to be ignorant of the fact that Boston has always been around. It was one of the first places that rap and hip-hop culture spread out of the boroughs of New York," said Dart Adams, journalist, historian and host of the podcast "Dart Against Humanity."
Bostonians in hip-hop
For example, there was MC Spice The Legend, who became popular for his song "Don't Treat Your Girly Like a Dog, Dog, Dog." He was the first rapper to sign with the foremost label company, Atlantic Records. Also, Arthur Baker, Maurice Starr and Michael Jonzun were all producers from Boston who worked with icons The Sugarhill Gang, who made history when their song "Rapper's Delight" became the first rap single to become a top 40 hit on the radio.
"A lot of the early hits were produced by Bostonians, but they didn't get their proper credit," Adams said.
In some instances, artists chose to affiliate themselves with the birthplace of hip-hop if that meant obscuring their Boston ties. One example is Rusty P and The Sure Shot 3's 1984 single "Breakdown New York Style." Despite its name, "the record was made in Boston, by Boston guys," Adams said. The song came out of Critique, a label based in Woburn and Reading, but the artists listed its distributor's New York address.
"They wanted people to think the record's from New York so it blows up, but everybody's from Boston."
New York: 'Still the center'
Ed O.G., the first Boston rapper to land a number one song on the Billboard chart, said he understands the urge to associate with New York more than Boston. When he was looking to sign a record deal, he felt the need to go to New York. Even though there were a lot of local labels in Boston, they weren't major labels, he said.
"Even though there was talent surrounding New York — Philly, Connecticut, Boston, all of these different states and cities that were close by proximity. New York was still the center," he said. "That's where you had to go to really make it."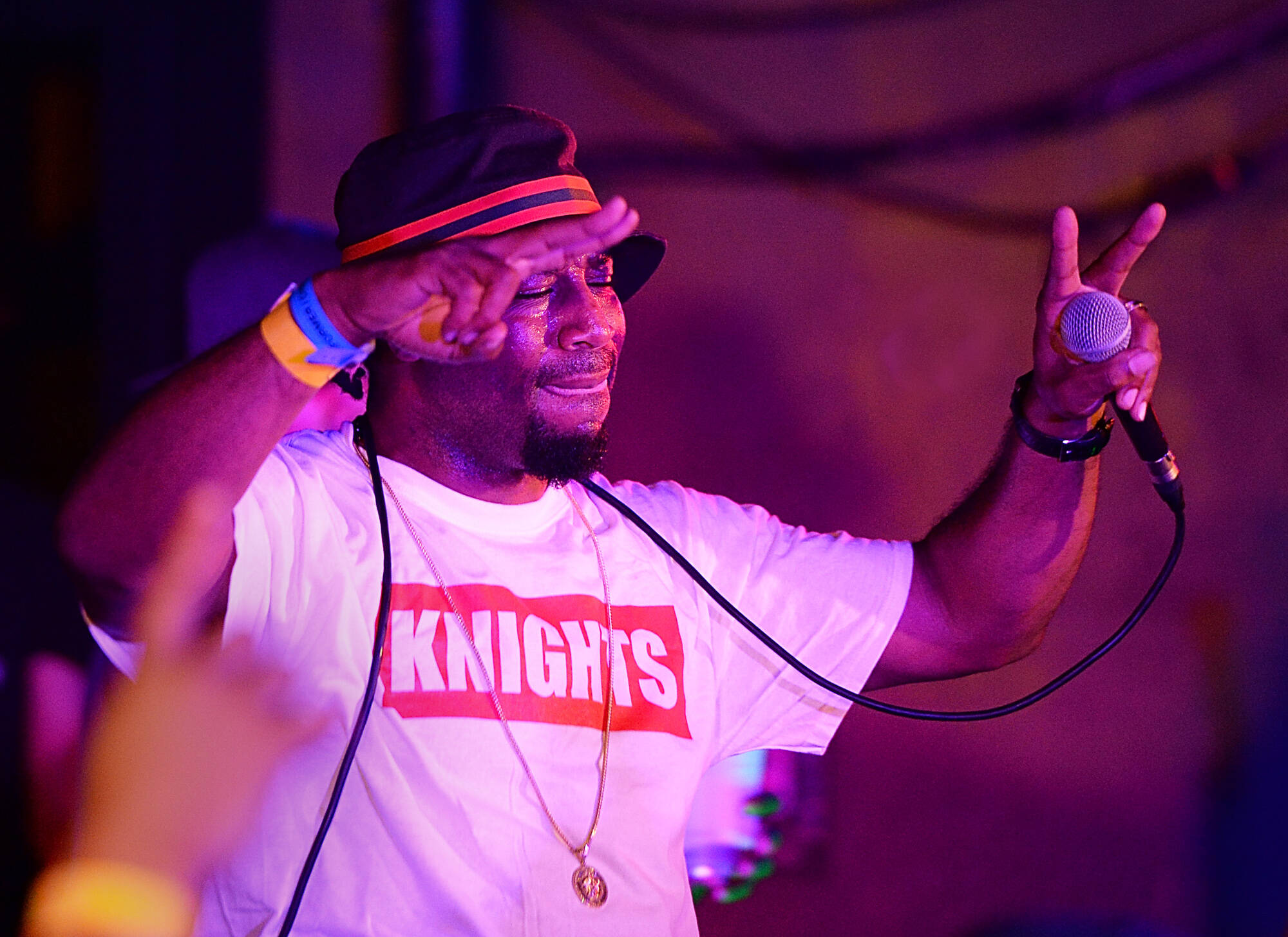 Boston, however, did play a crucial role in promoting hip-hop in those early years. The city was a necessary stop for artists. And local institutions, particularly Black-owned entertainment venues, including Chez-Vous Roller Skating Rink, and schools like Blackstone Elementary School and the Joseph Lee School readily hosted them. (The iconic MC Lyte performed at the Lee School.)
"I just enjoyed that whole experience going to different schools and talent shows or gyms," said Ed O.G., who came onto the scene in the 1980s at 15 years old, when his stage name was Ed Rock as a member of F.T.I. Crew.
No matter where he performed, remembers his shows in Boston being packed.
"Everybody was there," he said.
Ed O.G.'s imprint on Boston
"I Got To Have It" reached number one on Billboard's "Hot Rap Singles" chart on May 14, 1991. Ed O.G. came up with the sample and wrote the rhymes for the song, after he signed his record deal in New York. It was a song that had Boston culture written all over it: "Da Bulldogs, Roxbury, and Boston is what I represent," he wrote.
"He had people from all over the country and all over the globe, repeating these things about Boston and Roxbury," Adams said. "It was amazing."
Akrobatik, a rapper who teaches the course "Hip-Hop History in Practice" at UMass Boston tells his students that "I Got To Have It" — the record but especially the music video — inspired him to become an MC. The music video features Ed O.G. in what was known as Dudley Square, now called Nubian Square.
"At first I'm like 'What was going on? Why is this on TV? Is this the news?' " Akrobatik said. "And the more and more things were showing me it was Boston, I'm like, 'man, this is incredible.' "
It sparked a revelation: "So you can be a rapper from Boston and actually make it and be on TV. "
But for Akrobatik, it's a song that Ed O.G. makes shortly after his No. 1 hit has special resonance: "Be A Father to Your Child."
"I think that those are some of the most important rap lyrics ever written to this day. And though it might not have topped the charts the same way 'I Got To Have It' did, I think that the song was just as — if not more — important in the grand scope of hip-hop as a culture."
Rap journalism's roots in Boston
Dutch Rebelle is Boston Music Award-winning hip-hop artist from Milton and also a historian, a career she cultivated in large part thanks to hip-hop's unique fan and knowledge culture.
"If I heard a record from like Wu Tang for example, I remember sitting there [and saying] 'I'm going to research every single thing about these people.' I need to know what their names are. I need to know where they went to school. I need to know who they went to school with," she said.
That's where The Source came in. As a child, her older uncles and cousins always had an issue of the hip-hop magazine, and she would sneak a look.
Founded in 1988 by David Mays in his Harvard dorm, the early issues of the The Source were print newsletters.
Historian Dart Adams remembers it: a two-sided yellow piece of paper that you could unfold. He and his cousins would buy it at at local record stores, like Skippy Whites CD's and Records and the now-shuttered Strawberries record stores.
It started out as a buying guide for upcoming rap singles and records, but then it evolved into "full on magazines" that marked the beginning of rap journalism, as Adams describes.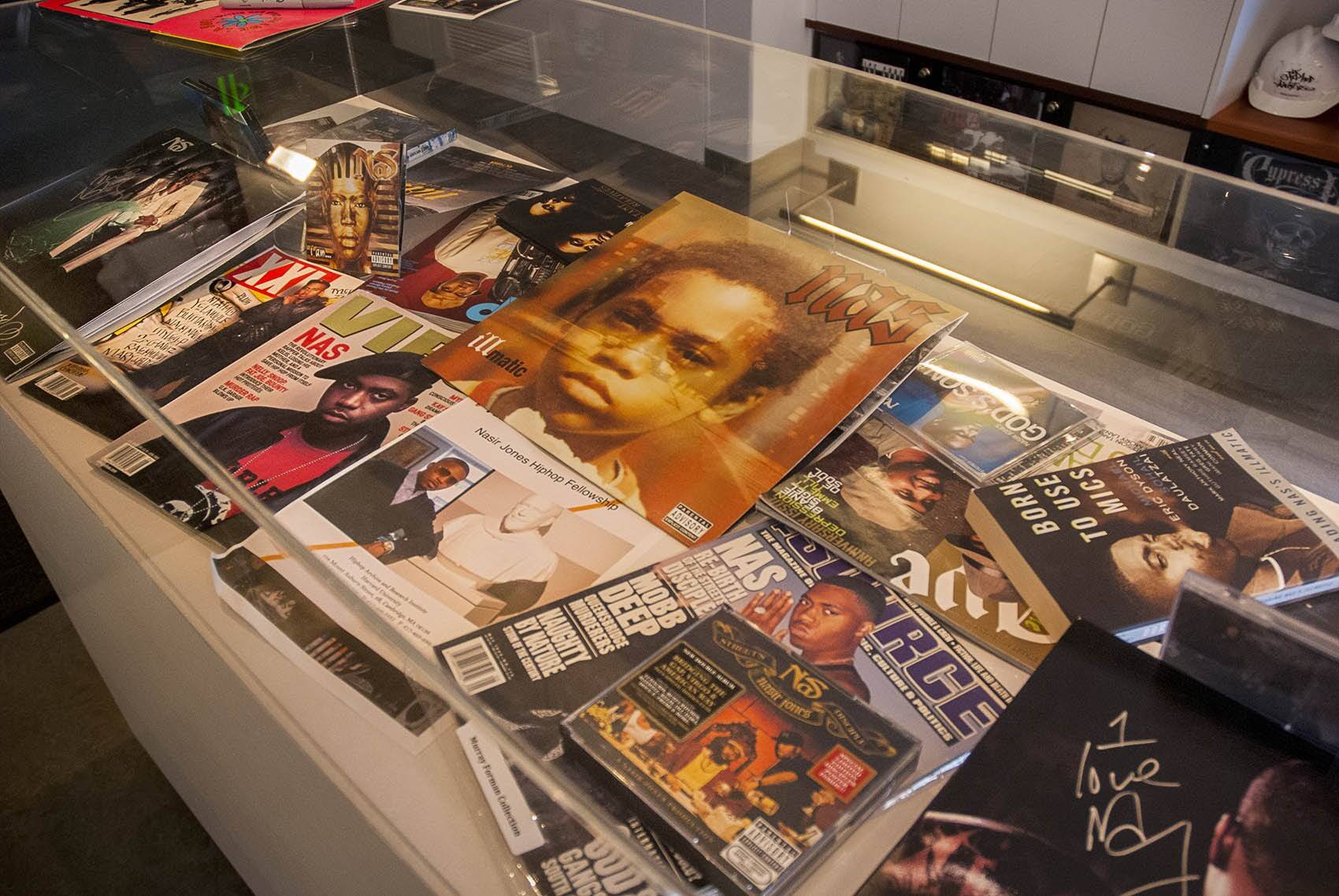 "Rarely did you see a publication that specialized in rap music and treated it like it was an art, like it was something worth covering, "Adams said of the time.
It had sections like "5 Mics" where magazine staff rated albums on a five-star scale, and "Quote of the Month" where they would choose the best verse from all songs that came out that month.
"When you open the magazine and the verse that you thought was the dopest verse that was month was actually in the magazine, that was always fun," said Akrobatik.
Hip-hop in the present
Over 50 years, hip-hop has undergone a lot of change, prompting debates over what is hip-hop versus rap.
Akrobatik said as a teacher, it can be challenging to explain the intricacies of the different styles in the genre, because so much of it has been reduced to "sex, drugs violence and money," he said. "And a lot of artists have gotten pulled into that, and that makes it so that there's more and more and more of that watered down stuff out there."
"But I, I just tell people, 'Hey, just be yourself. Just be an individual.' No one else can do that. If you're in a school of fish and you're trying to stand out, the way to do it is not just to keep flowing with the school of fish," he added.
As part of a younger generation of hip-hop artists and scholars, Dutch Rebelle embraces the music's evolution, and she said she appreciates how "all inclusive" it has become.
"I want people to find their place in the hip-hop culture," she said. "And if they decide that it's just rap, or if it's just money, if it's just that, then ... it's all good. We'll still be here."
This post was produced from a Radio Boston conversation with host Tiziana Dearing and guests Dart Adams, Ed O.G., Akrobatik and Dutch Rebelle. This show was produced by WBUR's Marquis Neal, and the post was written by WBUR's Vanessa Ochavillo.
This program aired on August 11, 2023.