Irish Film Fest Brings Women Storytellers To The Fore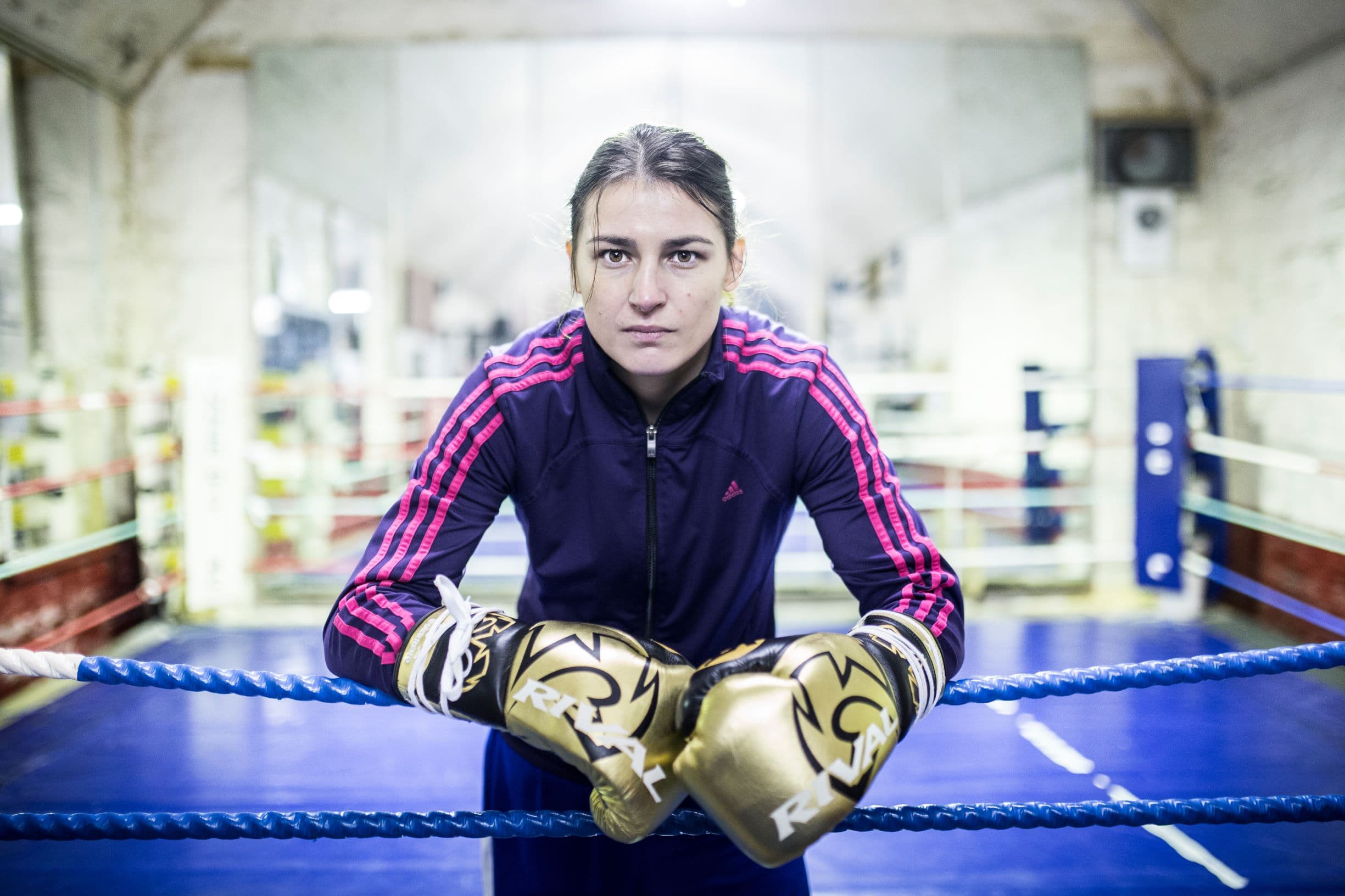 Exactly one year ago, the Irish Film Festival Boston (IFF) debated canceling its 20th annual celebration of contemporary Irish cinema. With a banner roster of films and guests locked, jury awards selected but not yet announced, plane tickets, print ads and merchandise purchased, and the Somerville Theatre and surrounding restaurants and bars ready and waiting, it felt like an impossible decision to executive director Dawn Morrissey.
"With my hand on my heart, I still sit and cry. The 20th was going to be amazing," says Morrissey. The fest had even taken a break in 2019 in order to muster resources for its milestone year.
Then choice turned into necessity. In the crosshairs of a global pandemic, the festival postponed events until fall 2020, reserving space at the Somerville, then shifting gears to host a handful of films in October's "first ever drive-in for an Irish film festival in the United States," according to Morrissey. (The Somerville temporarily closed in March 2020 and has not reopened due to local pandemic guidance.)
With some bittersweet relief, the IFF team can finally offer most of its 2020 program, plus some new additions, to a wider audience. The 21st annual IFF streams to viewers in the United States March 17-21. (Note that tickets are limited and availability begins at scheduled times, similar to an in-person festival.)
Newly available is "Arracht" (or "Monster"), Ireland's submission to this year's Academy Awards for Best International Feature. An exquisitely shot period drama set in 1845, "Arracht" conjures a morality myth with the Great Famine as its backdrop. The generous and sensitive Colmán Sharkey (played by Dónall Ó Héalaí, who fasted for months for the role), wrongfully accused of murder, goes into hiding on the jagged Connemara coast. His compounded misfortunes, along with scenes that linger over his starved frame, may be too much during a year that has been too much. Yet the austere narrative's constant state of unrest and small crack of light in the form of a young girl (Saise Ní Chuinn) manage to transcend tragedy. All the while I thought of this film in dialogue with another fable about colonial fallout, Kelly Reichardt's "First Cow," set in Oregon territory a few decades prior.
While also inspired by grave subjects, writer and director Aoife Crehan's delightful debut feature, "The Last Right," strikes a gently comedic tone as two brothers and a funeral home attendant strap a stranger's cardboard coffin to the top of their Volvo. Inspired by a Radio 4 documentary about a man who oversees burial for those who have no loved ones, and a friend of the filmmaker whose father overcame a family feud, "The Last Right" reunites Daniel (the beautiful Michiel Huisman) with his much younger brother Louis (Samuel Bottomley) after their mother's passing.
While the characters, and Crehan's cameras, journey from West Cork to Rathlin Island, Daniel reveals a backstory of growing up in Watertown. In high school his parents abruptly move him to Ireland, where they raise Louis. Crehan wonders if one of her ancestors found their way to Watertown and that's why she was drawn to include it. "Boston has a special place in most Irish people's hearts. So it's sort of out of a fan-love of Boston that I wrote it into the story," she writes over email.
She says she felt "gutted" over last March's canceled trip to Boston, a place she has an "ongoing dream" to visit. She and her parents had plane tickets and "it's on my Dad's bucket list to see Boston's St. Patrick's Day Parade," she says. "The Last Right" includes a simmering romance between Daniel and the slightly adrift Mary (Niamh Algar). Brian Cox, Colm Meaney and Michael McElhatton (also in "Arracht") bring gravity and well-appointed cursing to their supporting roles.
Morrissey points to Crehan (winner of the IFF's Director's Choice) as an example of a concerted effort to increase exposure and opportunities for women in film in Ireland. In 2015, Screen Ireland published a five-year strategic plan, including outcomes for gender and diversity. "We signed an agreement to program 50-50% parity," says Morrissey of exhibitors like herself. She explains that the plan encompasses elevating women not just as directors but above the line crew and actors.
IFF's commitment to women — and Ireland's changing tides related to women's rights — can be seen throughout this year's program, which also coincides with Women's History Month in the United States. "When Women Won" lays the groundwork for this shift by documenting, from the inside, the "Together for Yes" campaign to remove Ireland's 8th constitutional amendment, one of the world's most restrictive policies regarding reproductive rights. Commissioned by the campaign, the documentary doesn't strive for balance, rather it archives the voices of the community organizers who pounded the pavement up until the nail-biting vote which took place on May 25, 2018.
"When Women Won" won the IFF's Special Jury Prize. It streams on its own but another interesting related short documentary can be found within the "New Irish Short Documentaries." Effectively constructed with both archival and recreated footage, "The Vasectomy Doctor" gives a brief but potent snapshot of the cultural stonewall within Ireland against any form of contraception. It also demonstrates men's involvement as both advocates for and beneficiaries of expansive reproductive rights.
Along similar lines, a powerful shorts program by Women in Film and Television (WFT) Ireland members is newly available to IFF audiences this year. "Brief Encounters" starts off with a bang with a high-strung revisionist version of "Bonnie and Clyde" called "Break Us." The drama continues with an unexpected connection made in "Match" (with impressive acting by its writer-director team), and "Pat," a nostalgic love letter to a time when the public phone on a dusty village road was the only way to call home. Themes of aging, mortality and breaking gender conventions run through the rest of this series, an altogether effective validation of the range of talent within Ireland's women in film.
Several other gems can be found at IFF this year, including other titles that put women at the fore like the feature documentaries "Cumar: A Galway Rhapsody" and "Katie" about champion boxer Katie Taylor (winner of IFF's Global Vision Award). If you've been wooed by the slant, gravely humor of the Netflix series "Derry Girls," then "A Bump Along the Way" is a must-see. (Or vice-versa.) Also set in Derry, "Bump" mixes in just the right amounts of teen angst with motherly wisdom in this sweet story about a single mom in her 40s who unexpectedly gets pregnant.
Winner of IFF's Breakthrough Feature award, "A Bump Along the Way" is one of several IFF films shot in Northern Ireland. "There are no borders when it comes to art," says Morrissey. "In the past, a lot of Northern Irish films are dour, about the troubles and violence. 'Bump' is the complete opposite of that…there's a lot to unpack."
The same can be said of this year's IFF. A few years and one pandemic in the making but well worth unpacking.
---
The 21st Irish Film Festival Boston streams March 17-21.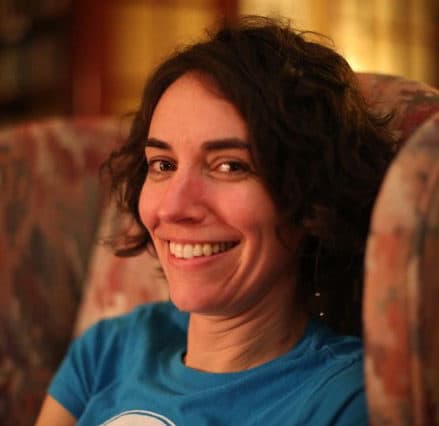 Erin Trahan Film Writer
Erin Trahan writes about film for The ARTery.