No More Curbside Pickups And Drop-Offs For Uber And Lyft At Logan Airport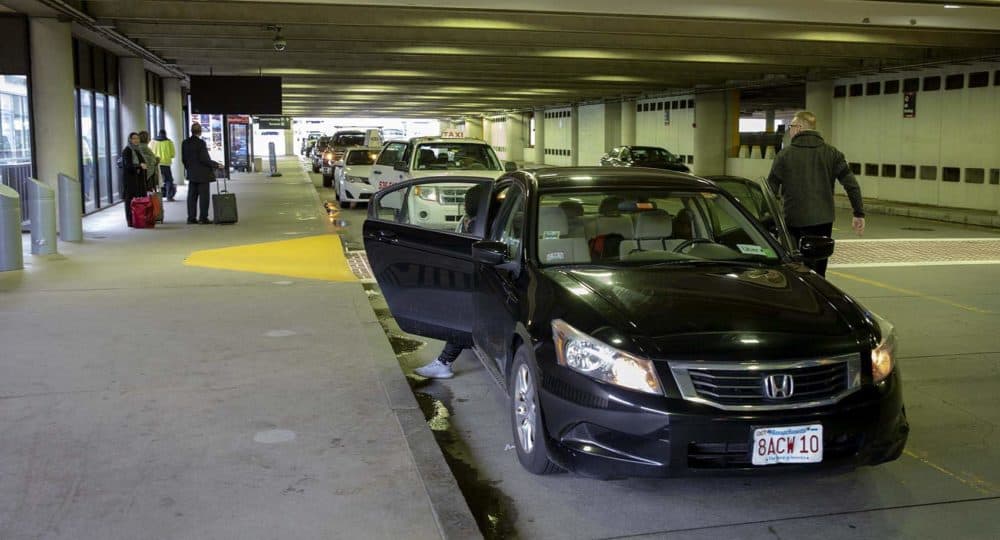 Uber and Lyft services are being moved into the central garage at Logan Airport starting Monday.
The change will happen in phases over the next several weeks. On Monday, Uber and Lyft pickups for terminals A and C will take place inside the central garage. Pickups for terminals B and E will move to the central garage Nov. 4. All drop-offs between 4 a.m. and 10 a.m. will move to lower terminal roads Nov. 11. And all drop-offs between 10 a.m. and 4 a.m. will move to the central garage Dec. 9.
"Our goal with the operation is to reduce congestion at our curbs, on our roadways and at our gateways, as well as to improve the customer experience," said Massport CEO Lisa Wieland.
Uber and Lyft represent about 40% of the traffic at Logan Airport during peak times while taxis represent less than 4%, according to Massport.
There were about 12 million Uber and Lyft rides at Logan Aiport in 2018 — 5 million of which were empty — according to Dan Gallagher, Massport's director of aviation business and finance. Over 14 million ride-hailing trips are expected this year.
By relocating ride-hailing services to the central garage, Massport expects to remove 1.5 million vehicles from the airport's roadways, eliminate 30% of so-called "deadheads" — vehicles that come to the airport empty — and reduce passenger wait times.
"Here, you have your own dedicated centralized facility with your own curbs, with your own bag checks," said Gallagher, while standing at the new drop-off area for terminal A. "So it's actually going to be quicker by going through the garage than it is waiting through the traffic."
The new drop-off areas will have check-in and bag check services, as well as wheelchair assistance and heaters. The new ride-hailing areas are ADA-compliant, Massport said, and the agency adds that passengers with disabilities can still be dropped off and picked up curbside at terminals if they choose.
Travelers will have to walk just a little bit further to get to their terminal from the central garage. It takes 4 minutes to walk from the new Uber and Lyft drop-off area to the terminal A. As previously reported, it takes about 6 minutes to walk to terminal B.
There will also be a new $3.25 drop-off fee for Uber and Lyft rides put in place in December. The fee will be reduced to $1.50 for shared rides. (There is already a $3.25 pickup fee.)
The changes at Logan Airport don't sit well with some ride-hailing companies.
"We remain concerned about the upcoming changes at Logan Airport," Lyft spokeswoman Campbell Matthews said in a statement. "Since Massport introduced its proposal earlier this year, we have advocated for protecting the affordability and convenience of rideshare."
Uber declined to comment on the changes.
The estimated cost of the relocation project is $15 to $20 million, according to Massport spokeswoman Jennifer Mehigan. That cost includes construction of the new pickup and drop-off areas, added staffing and the loss of revenue from parking, Mehigan said.
Massport removed about 900 parking spaces in the central garage to make way for the new pickup and drop-off areas while adding 2,600 feet of curb space, according to Gallagher.
This article was originally published on October 28, 2019.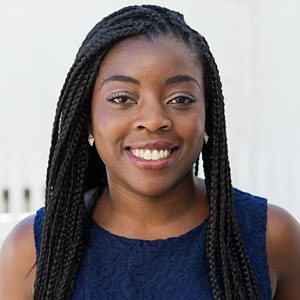 Zeninjor Enwemeka Reporter
Zeninjor Enwemeka is a reporter who covers business, tech and culture as part of WBUR's Bostonomix team, which focuses on the innovation economy.