Who Are 'We The People'? A Look At Our Imaginary National Character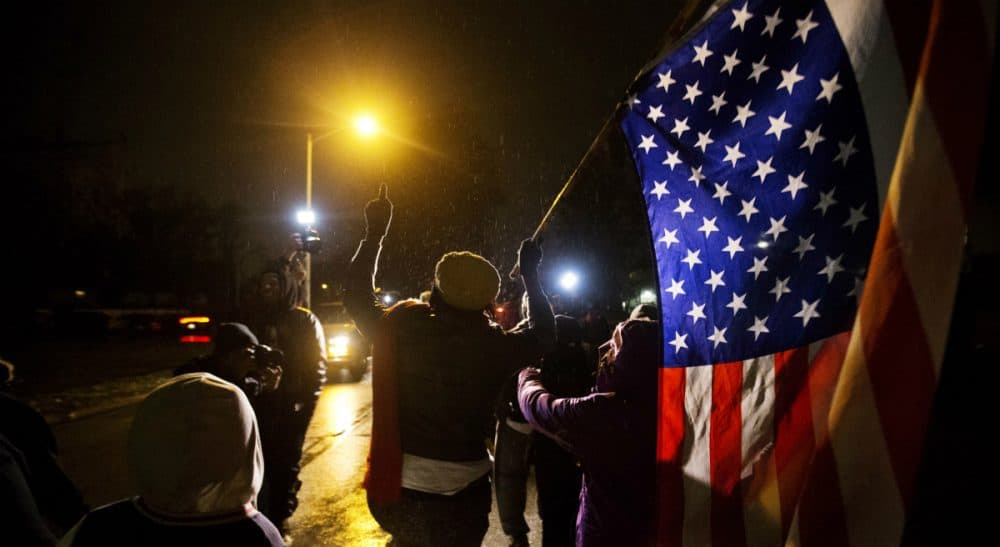 This article is more than 6 years old.
"We are an aspirational people. We're an optimistic people …" Republican Congressman Paul Ryan remarked recently on "Meet the Press," deriding the president's "envy economics." His rhetoric was not exactly original: "Fortunately the American people are not an envious people. We are an aspirational people," George Will assured the CATO Foundation back in 2003. But originality is rarely a hallmark of encomiums to the "American people." We are an "optimistic," "decent," "compassionate" people, politicians regularly remind us.
"Who's we?" I wonder. We, the proverbial American people, number over 300 million. In addition to the usual demographic markers that divide us (race, religion, income, age, sex and gender), we're also separated by partisan allegiances, temperament, personality, moral character and varying physical, emotional and intellectual abilities. Politicians are keenly aware of our differences and enthusiastically exploit them.
right and left, our 'leaders' persist in framing all voters and non-voters alike -- the 'American people' -- as a unit.
Candidates win elections by fashioning particular appeals to particular groups, pandering to some of us and ignoring or maligning others. They deride those of us who oppose them as "special interests," or pigs at a public trough: Mitt Romney famously characterized 47 percent of us as freeloaders. They imagine their supporters, or potential supporters, as public-spirited Americans who act and vote in the public's interests as well as their own.
Still, right and left, our "leaders" persist in framing all voters and non-voters alike — the "American people" — as a unit. Rhetorically we are indistinguishable from each other. "The American people are …" Fill in the compliment. It's a common trope, like the obligatory "God bless America" conclusion to a stump speech.
Can you justify these gross generalizations by references to a national culture or character? Stereotypes sometimes reflect facets of reality, and 200 years ago a smaller, simpler nation could, perhaps, have claimed a common culture. But that nation no longer exists. Today a few national pastimes like football and reality TV may occasionally grab our collective attention, but they don't homogenize us. Compare gun culture in Massachusetts and Texas or support for marriage equality in Massachusetts and Alabama or executions rates in the capital punishment states of Oklahoma and New Hampshire: A shared interest in the Super Bowl slides into irrelevance.
Do political bromides about an imaginary national character matter? Most of us should know enough not to take them seriously. But what we know doesn't necessarily dictate how we respond to emotional appeals to a wishful belief in our essential, national goodness. That is the patriotic appeal to American exceptionalism. Refuting it seems disloyal, especially for a politician. Any candidate or elected official who dared speculate about the essential indecency of some American people would quickly be labeled unpatriotic, just as President Obama, taking note of the Crusades, has been labeled anti-Christian.
Rudy Giuliani, for one, is not even anti-Crusades: "I'm not sure how wrong the Crusades are," he mused, sort of hilariously, while questioning Obama's patriotism. "I do not believe that the president loves America," the former New York City mayor lamented to a group of supply side economists (inserting himself in the news.) "He doesn't love you. And he doesn't love me."
Today a few national pastimes like football and reality TV may occasionally grab our collective attention, but they don't homogenize us.
Of course Obama doesn't love me — just as I don't love him. We have no personal relationship. No doubt the president doesn't love Giuliani either, who doesn't love him back. And Giuliani who professes to love America doesn't seem to have unmitigated love for its foundational ideal of individual liberty. Put aside his controversial record as New York's mayor, replete with grotesque instances of police brutality. Remember his perverse conception of freedom as a form of submission: "Freedom is about authority. Freedom is about the willingness of every single human being to cede to lawful authority a great deal of discretion about what you do."
"There's no freedom in anarchy," Giuliani might respond, and we could argue about that without indulging in a nonsensical argument about who "loves" America more. Indeed, we've been arguing about the balance between liberty and security for years, and these days, while liberty remains an ideal, the quest for security — not freedom of action but freedom from fear — defines our reality.
It's not just foreign terrorists Americans fear. We fear each other, with good reason. We kill and maim each other, because the American population naturally includes indecent as well as decent people, because "we" are prone to violence and cruelty as well as compassion. Who's we, after all? We are a diverse collection of mere human beings.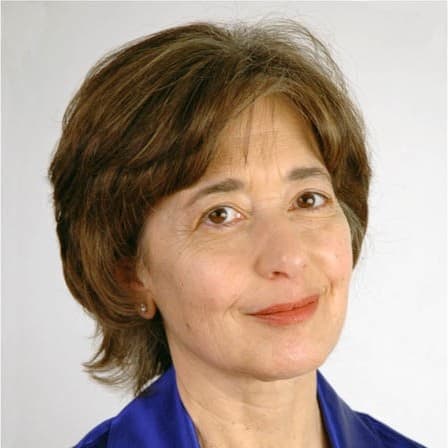 Wendy Kaminer Cognoscenti contributor
Wendy Kaminer, a lawyer and social critic, writes about law, liberty, feminism, religion, and popular culture and is currently a correspondent at The Atlantic. Her latest book is "Worst Instincts: Cowardice, Conformity and the ACLU."