Rand Paul, Bitcoin And A New Frontier In Campaign Finance Loopholes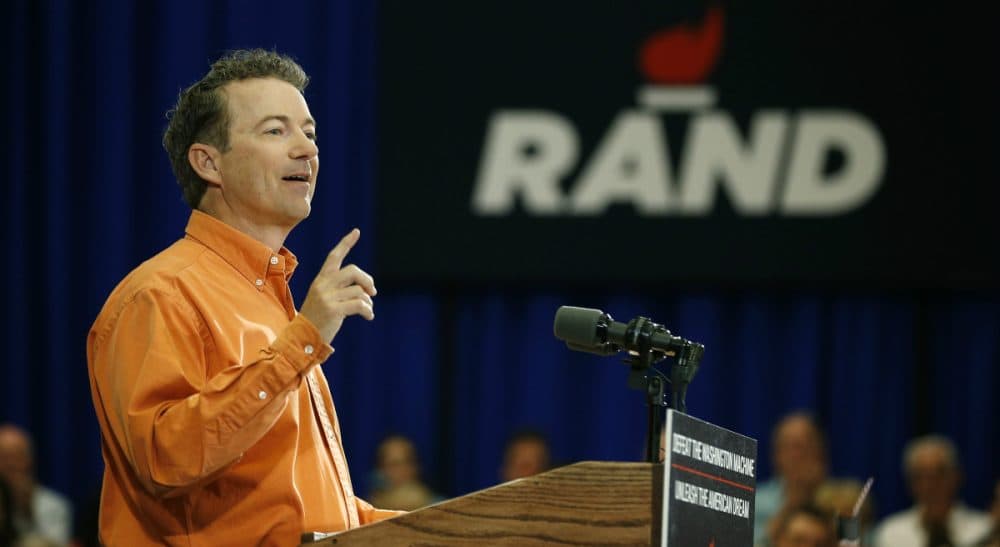 This article is more than 6 years old.
When Republican Rand Paul announced his bid for the White House last week, he became the first candidate for president to accept campaign contributions in Bitcoins. Voters who want to "Stand with Rand" can make donations of up to $100 in the virtual currency, an approach to political fundraising that his campaign says will soon be as common as hosting a Website. The move reflects Paul's appeal as an edgy, techy, privacy-loving libertarian, but it also raises serious questions about new loopholes in our already perforated campaign finance laws.
Bitcoin has been around only about six years, which makes it newer than the Tesla roadster or "Game of Thrones." It is a decentralized digital currency that is traded and sold without the involvement of a central bank. Its great appeal, especially among many Paul followers, is that it is encrypted and therefore essentially untraceable.
[The move] raises serious questions about new loopholes in our already perforated campaign finance laws.
"Bitcoin transactions are secure, irreversible, and do not contain customers' sensitive or personal information," according to a statement on Bitcoin.org, the closest thing to an official Website for the currency (though it warns up front that "Nobody can speak with authority in the name of Bitcoin.") People concerned about government surveillance find comfort in using a currency that isn't registered with a central bank. Others say it offers more security against identity theft. And there is just something cool about using money created by a shadowy programmer with the pseudonym Satoshi Nakamoto.
But that very anonymity is what raises concerns among some federal elections officials. Although each Bitcoin transaction is recorded on a public ledger, the identity of individual account holders is encrypted. Bitcoins were implicated in an FBI investigation of Silk Road, a "dark web" site that — until it was shuttered in late 2013 — was a bazaar of illegal drugs, stolen credit cards, fake IDs and other illicit goods, all purchased with Bitcoins. Supporters of the open-source currency say it is no different from cash; it can be used for good or ill by anyone who holds it.
Paul isn't the first politician to trade in Bitcoins, just the first one to run for president. Candidates for lower offices from both major parties have dabbled in the currency under terms that are currently — if murkily ­-- legal. Last May the Federal Elections Commission ruled that a super PAC could accept Bitcoins as donations, with a "voluntary" limit of $100 (the same limits placed on cash contributions to individual candidates in federal elections). But the campaigns must rely on the donors themselves to offer identifying information and affirm, for example, that they are not foreign nationals, whose contributions in any amount would be illegal.
Paul isn't the first politician to trade in Bitcoins, just the first one to run for president.
A new report by the Congressional Research Bureau says that "Bitcoin raises a number of legal and regulatory concerns," among them its role in money laundering and foreign currency exchange. In an understatement, it says that the FEC ruling's effect on campaign contribution limits or on donor screening procedures "appears to be uncertain."
Rand Paul 's acceptance of Bitcoin contributions sets him apart from the other candidates and gives his campaign a certain transgressive gloss. But already the crypto currency is being co-opted by the mainstream. Among the organizations accepting donations in Bitcoin today are the United Way and the American Red Cross. Paul will have to work harder to stay on the cutting-edge.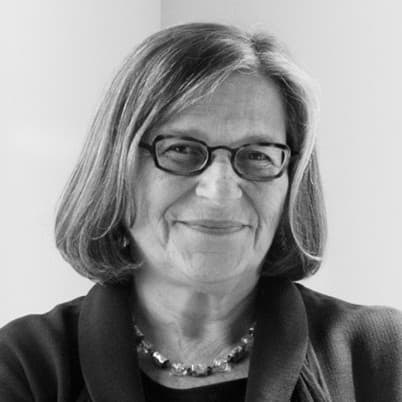 Renée Loth Cognoscenti contributor
Renée Loth writes about news, politics and architecture for Cognoscenti. Her column appears regularly. She is also the editor of Architecture Boston magazine, and a columnist for The Boston Globe.