The Problem With A Pot Tax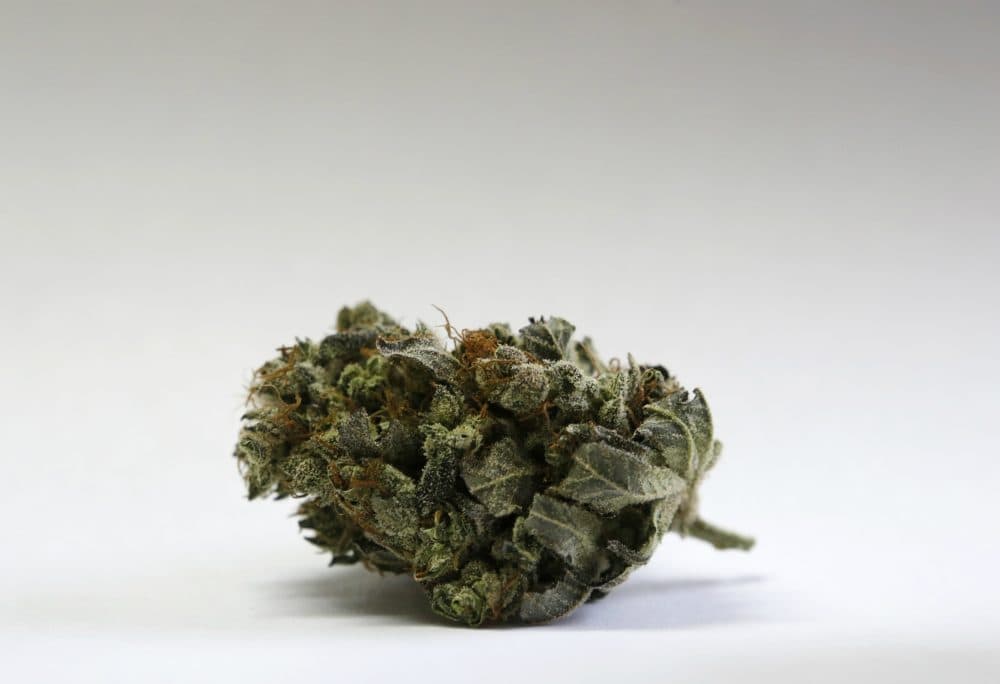 This article is more than 6 years old.
Pot is on the ballot this November and the question put to voters is a mash-up of two ideas. One would make legal the recreational use of weed. The second would tax it. The first idea makes sense. The second is pernicious.
If you walk the streets of Boston or — as I recently did — hang outside of Fenway Park while crowds are milling about waiting for the Grateful Dead revival concert, you could be forgiven for thinking that pot already is fully legal. That situation came about when voters in 2008 approved its decriminalization. Smoking now subjects one to the possibility of a $100 fine, the same as the penalty for parking by a fire hydrant. And since drivers still park illegally, it should come as no surprise that users of weed view the penalties as, at worst, a small annoyance.
Still, it is technically illegal, and of course growing of the stuff — except for medicinal purposes — is prohibited as well. Thus the upcoming ballot question, which marks the third stage of a process we've seen across the country. First, marijuana proponents argue for decriminalization, then they push for medical use (in Massachusetts, that happened in 2012) and finally (a la Alaska, Colorado, the District of Columbia, Oregon and Washington state) they go for the gold: full legalization.
...over time, instead of merely permitting gambling, the state has become its enabler.
The proposed legislation is called "The Regulation and Taxation of Marijuana Act," and the principal organization behind it is the "Campaign to Regulate Marijuana Like Alcohol." Both are clever names, appealing to fence-sitters by proffering a vague promise of tough regulation, the familiarity of alcohol and the lure of bigger treasury coffers.
The opposition is fierce, and includes the governor, the attorney general, Boston's mayor — indeed, almost the entire senior political establishment of the state. Legalization, they fear, might encourage some nonusers to light up. It would make it easier for kids to get access. They conflate pot with the opioid crisis. And, in general, they argue, folks shouldn't be ingesting mind-altering substances.
It's hard to argue with the last sentiment, of course, yet in fact vast numbers of us already do ingest mind-altering drugs, in the form of caffeine, tobacco and alcohol. In truth, the logic of pot's opponents is the same logic that drove Prohibition in 1920. The flaw with Prohibition — and the flaw with our current laws prohibiting recreational use of marijuana — is that in a free society, individuals should be able to make their own decisions. There are lots of dangerous activities out there: riding motorcycles, horseback riding, and hang gliding, to name but a few. Compared to them, in fact, the risks of getting high are relatively small (no one has ever died from a marijuana overdose, argues the pro-pot lobby, a claim I've never seen refuted). To be blunt, if people want to take risks, they should be allowed to do so — whether it's smoking weed, drinking sugary sodas, or indulging in extreme sports.
To encourage voters to legalize weed, however, the pro-pot advocates also claim it "will raise millions of dollars in new revenue each year." Legal pot would be subject to a 3.75 percent excise tax (with a potential kicker to 5.75 percent if individual cities and towns wish), on top of the state's normal sales tax. It's a powerful enticement. I mean, who doesn't want new revenues?
Such gifts come at a price, however, a price we've seen before. Take gambling, for instance, also once an activity government routinely banned.  But when the idea of the state lottery popped up, with the prospect of vast amounts of funds supplementing city and town budgets, the bait was too good to resist. People are going to gamble anyway, ran the thinking. Why not let communities benefit?
A sin tax on top of the regular sales tax puts Massachusetts in the uncomfortable position of, well, hoping you'll sin.
But over time, instead of merely permitting gambling, the state has become its enabler. The Massachusetts Lottery aggressively advertises its games. It invents new ones to keep the jaded coming back. And most recently, the Lottery has been pushing legislators (so far without success) to permit online gambling. Why online? Because without it, officials say, lottery revenues will decrease. In other words, the state is now worried that people might actually gamble less.
There's an important distinction here. It's one thing for the state to allow individuals to engage in bad or potentially harmful behavior. It's another altogether to encourage them to do so.
But that's what's happened with the Lottery and one can easily imagine that is what would also happen with weed. Legalizing marijuana is the right thing to do. But it should be taxed like everything else. A sin tax on top of the regular sales tax puts Massachusetts in the uncomfortable position of, well, hoping you'll sin.