Kathrine Switzer: Running Gave Me The Courage To Try New Things
Resume
When I was 12 years old, my father told me I'd have a better chance of making the field hockey team if I ran a mile each day.
A mile a day sounded like a lot; I didn't think I could do it.
I made the team that year. But running my daily mile became more important than field hockey. Running gave me the courage to try new things.
And that sense of empowerment has been with me my whole life.
It was with me at the Boston Marathon in 1967, when the race director tried to push me out of the race and tear the racing bib — number 261 — from my body, just because I was a woman.
That empowerment has stayed with me, as I've worked to make sure that women everywhere have the opportunity to run.
I believe running transforms women. That simple act of putting one foot in front of the other gives a woman a sense of accomplishment and confidence.
Whether she's from Indiana or India, running gives a woman the courage to do what she thinks she cannot: leave a bad relationship, find a better job, get an education.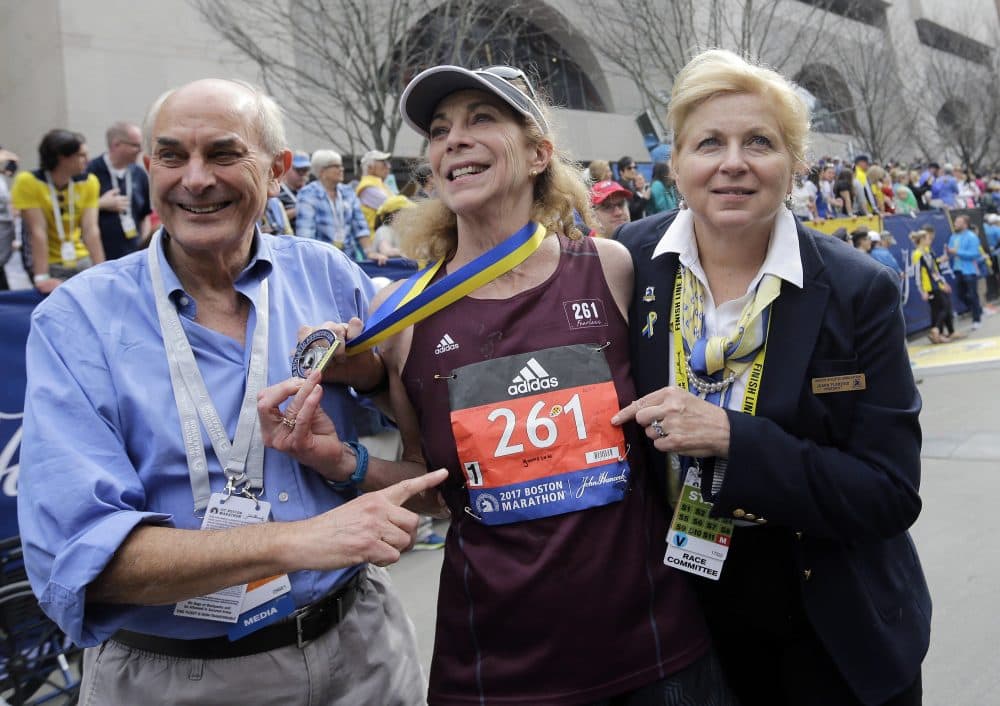 Zahra Arabzada was born in Afghanistan. She was 9 years old when she ran her first race — clad in her school uniform and headscarf. Zahra won a bicycle. But because she was a girl, she wasn't allowed to ride it.
The bicycle hung idle over the stove in her family's kitchen. Seeing it every day motivated her to leave Afghanistan to attend to school in the United States. She still marvels at the privilege of being able to run outside every day.
When I ran my first Boston, I was the only woman to have an official marathon bib number. Last year, the 50th anniversary of my race, more than 12,000 women were with me at the starting line in Hopkinton.
Running has already created a social revolution in the United States. When women in every part of the world can run freely, we can change the world.
This segment aired on April 16, 2018.