Must The Fight Against Climate Change Hurt Poor People?
This article is more than 4 years old.
Read the headlines of late and you'd think that saving the planet means screwing the poor.
A proposed fuel tax hike in France, intended to make the national carbon footprint fit smaller shoes, filled the Champs-Elysees (and many other streets) with graffiti-writing, artifacts-destroying protesters in the last month. The "Yellow Vests," so named for donning France's mandatory apparel for roadside emergencies, got a sacre bleu from President Emmanuel  Macron, who axed the tax and made a televised pledge of relief for working-poor and lower-middle class workers.
Meanwhile, Canadian Prime Minister Justin Trudeau is battling blowback to his proposed carbon tax, in a nation that not only piloted such a tax successfully (in British Columbia) but whose citizens supposedly smile when they pay taxes, happy in the knowledge that the money is buying universal health care and other progressive benefits. Much of the opposition to Trudeau's tax comes from conservative politicians who say it will be ineffective, except at killing jobs.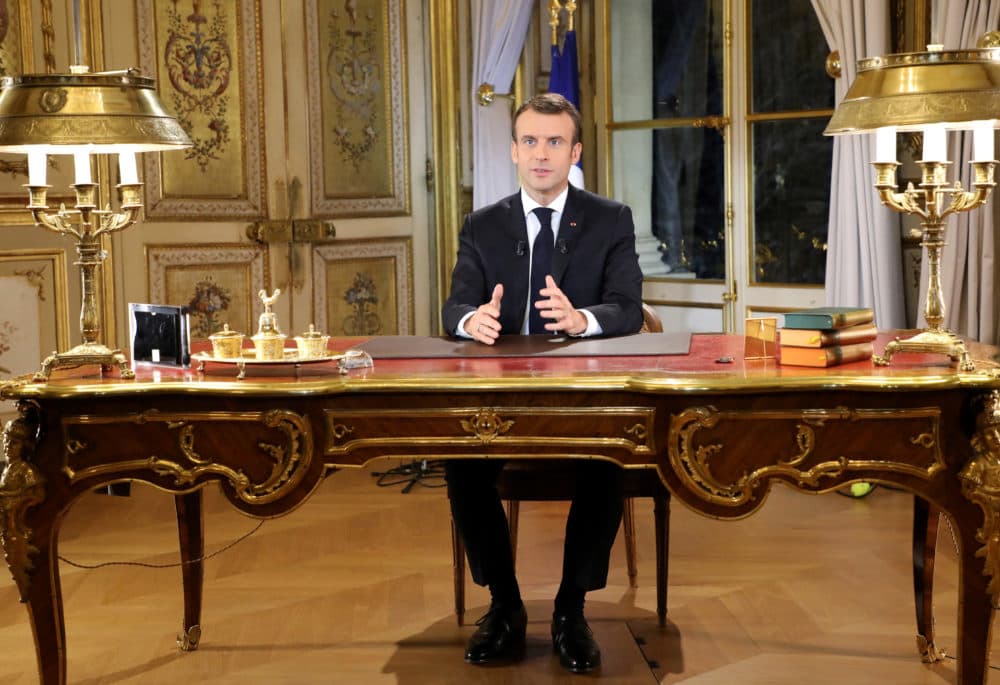 It's important to note that that opinion is not shared by economists, who affirm the upsides of a tax and the common sense of Canada's environmental minister: "It's just a basic principle. If you make it free to pollute, there will be more pollution." Still, the upset and violence in two nations not known as reactionary bastions provide ammo for those who argue that environmental protection can only be bought on the backs of society's neediest.
Like many anti-green screeds, that's wrong. This is a tale of two nations, in which Macron went about the right goal in the wrong way, while Canada is proceeding with political savvy. Therein lies a lesson not just for France but us.
Environmentalism, as with any human endeavor, is prone to blind spots. Some of us are old enough to recall discomforting critiques in the 1990s that the green movement was too affluent and lily-white, indifferent to concerns of less affluent people. The French have a similar perception of Macron as a mere toady of the rich, partly because of his (justified) attack on France's byzantine, ossified labor protections.
He also hurt himself as a businessman-turned-neophyte politician with a politically tin ear. (Gee, where have we seen that before?) At any rate, Macron's popularity had tanked well before his missteps with the fuel tax. But it's undeniable that that plan fell like pearl before swine, with financially struggling citizens decrying an additional, unaffordable burden.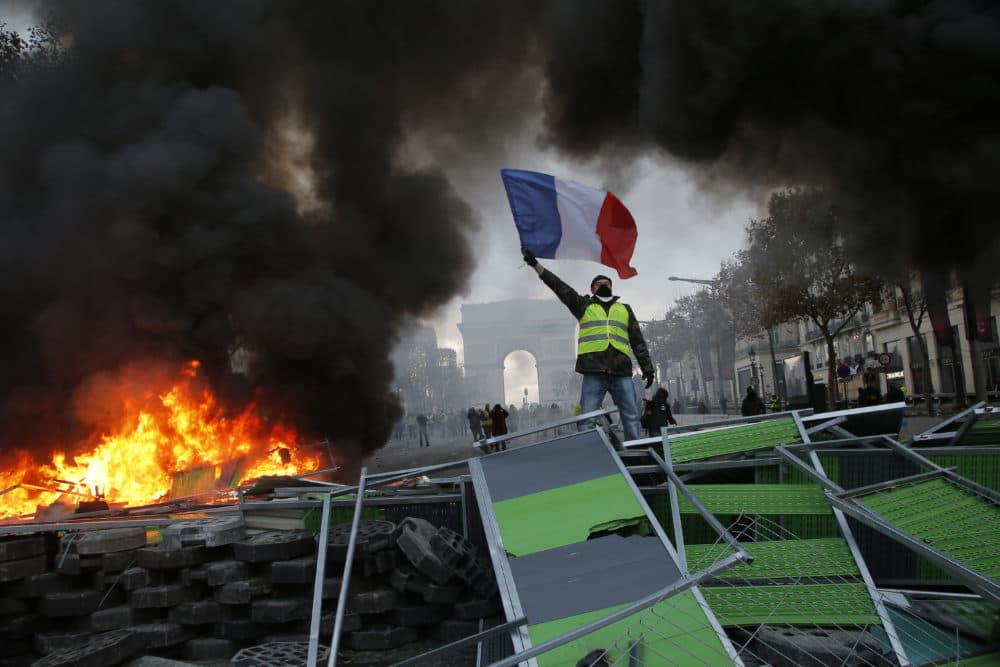 So how do you do pollution taxes right? Yale economist William Nordhaus, who pioneered thinking about carbon taxes and was rewarded this year with a Nobel, cites British Columbia, which returns a dividend to its residents in exchange for higher energy prices.
Trudeau's government promises that its tax will come coupled with similar rebates. To their credit, Canadian conservatives have not responded with the climate change-denying nonsense of their cousins south of the border. But they're not above the occasional, American-style fibs, as when they blamed carbon levies for GM's retiring two Ontario production lines — which the automaker pronounced untrue.
The conservative premier of Saskatchewan argues against a carbon tax on the grounds that his province has a better anti-pollution strategy, which seeks to cut carbon spewed by heavy emitters. Trudeau's government counters that the provincial plan lets some industries off, leading to an emissions cut of just 11 percent, versus 60 percent if it were coupled with the federal tax.
So the national government plans to set a tax for Saskatchewan and three other recalcitrant provinces come April. It estimates that 80 percent of Saskatchewan families will get rebates exceeding their carbon tax bill.
Nordhaus suggests that advocates embrace a similar swap here to alleviate any tax's burden on those who'd have trouble absorbing higher energy costs. I've suggested a carbon tax could help pay for a guaranteed income for the poor, which if successful could replace (and get additional funding from) our current safety net programs.
I've no illusions that such a deal would pacify our unhinged climate change deniers. But it would assure the public that they wouldn't be left holding the bag with an unaffordable tax. Americans are good at evaluating bargains; we wouldn't have to rely on Canadian-style niceness to dodge the violent spasms that convulsed France.