What To Know About Coronavirus Vaccine Distribution In Mass.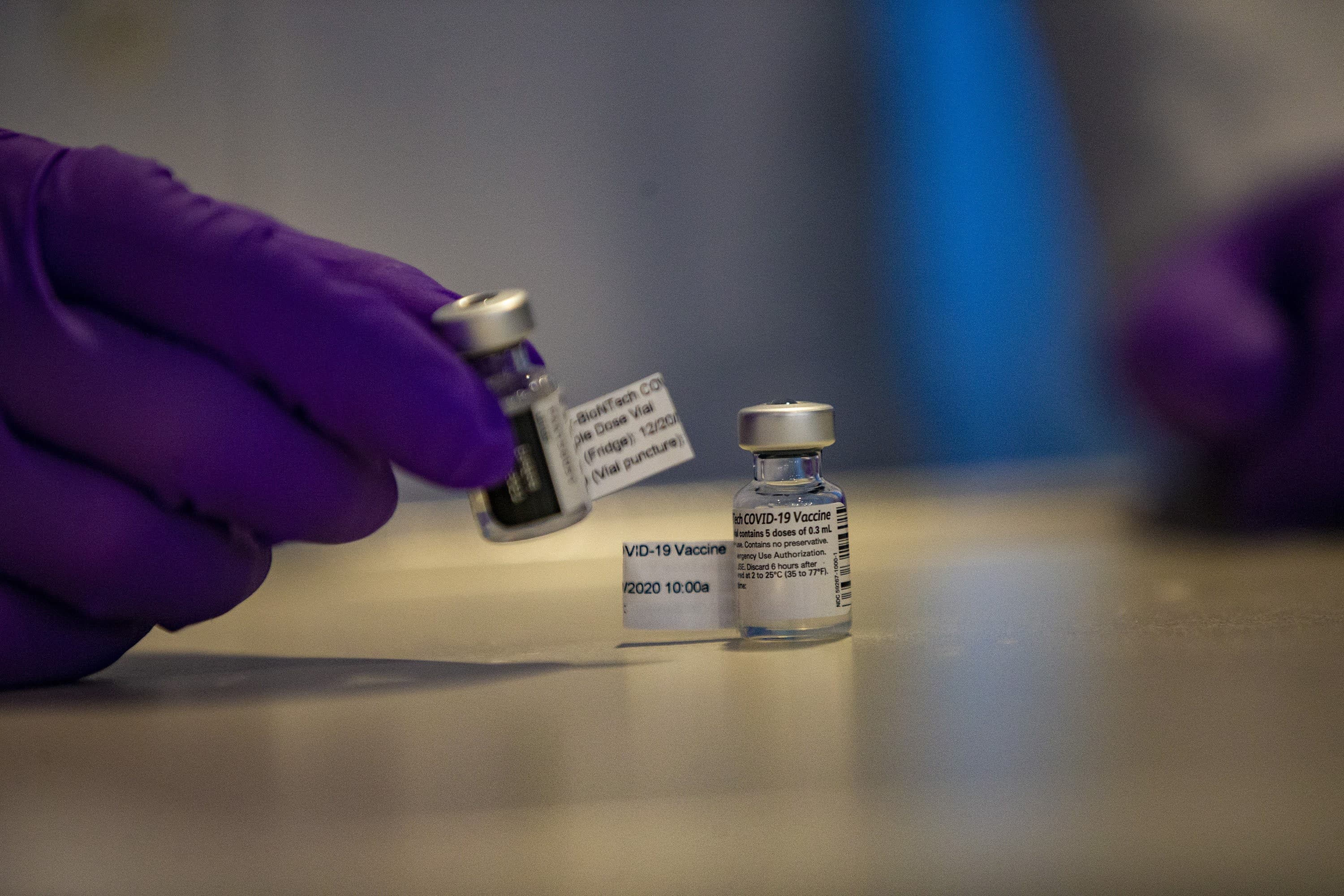 Traducido por El Planeta Media, en español aquí.
Massachusetts will offer coronavirus vaccinations in three phases, starting with people most needed to care for the sick and those considered most at risk for severe illness or death.
Here's what we know about how the rollout is working, and when each group will be able to get vaccinated. (This post will be updated as new distribution details emerge.)
---
Phase one is underway. It will continue at least through February.
Phase one has six subgroups. The first, front-line health care workers, began receiving the Pfizer vaccine in mid-December. Long-term care residents and staff followed in late December. Clinics for the third group first responders (including police, fire and EMTs), opened on Jan. 11.
People who live in large group settings (like prisons, homeless shelters, addiction treatment centers and group homes) have started receiving shipments of the vaccine.
The final two priority groups in phase one are:
home care workers
health care workers who do not deal directly with COVID patients, such as dentists, blood and organ donation employees and behavioral health providers. Some non-direct health care workers are already receiving vaccines. The state hasn't announced a firm date for the balance, but this is expected by the beginning of February.
The chart below shows the four broad groups that will begin vaccinations during phase two in February. In this phase, Massachusetts will send more vaccines to communities with the highest infection rates.
The Baker administration expects that all Massachusetts residents age 16 and older will be offered the vaccine during phase three, which is scheduled to begin in April. The state's higher education workforce is in phase three, as are veterinarians.
The state is updating its vaccination distribution plans on this site.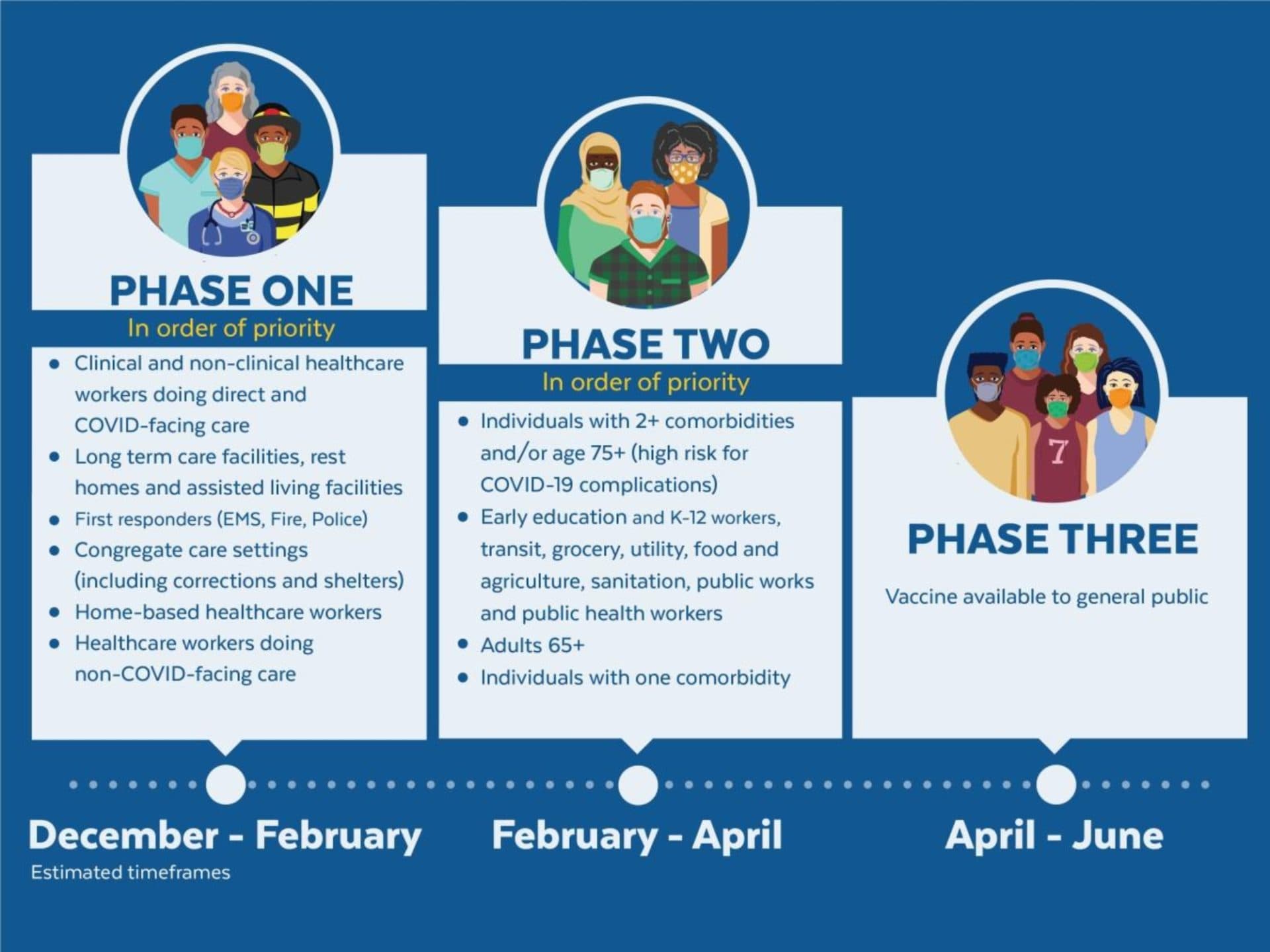 Why did the state start with health care workers and nursing homes?
In developing its vaccination program, Massachusetts has been following federal guidelines, which recommend starting with health care workers and nursing home staff and residents. One reason to begin with these groups is that residents of long-term care facilities are especially vulnerable to infection, serious illness and death from the coronavirus. Another reason is to protect hospitals from being overwhelmed by severely ill patients and staffing shortages due to coronavirus exposure and infections.
"Vaccine is being prioritized for these groups to maximize life preservation and to support the health care system," the Baker administration said in announcing its plan.
Hospitals began vaccinating staff on Dec. 14. Eligible employees included doctors, nurses, respiratory therapists and lab technicians in direct contact with COVID-19 patients, as well as people who disinfect rooms. Vaccinations for front-line staff at community health centers, coronavirus testing sites and vaccinators followed. CVS and Walgreens began vaccinating the staff and residents of nursing homes, assisted living facilities and rest homes on Dec. 28.
Are the vaccines mandatory?
The vaccines will not be mandatory at first. In the future, employers, schools and government bodies may require vaccinations.
How many people will Mass. be able to vaccinate?
The Baker administration estimates there are more than 600,000 people in all six of the phase one subgroups. They can expect to be offered a vaccine before the end of February. There are no estimates of how many will accept.
The four categories in phase two include 1.5 million Massachusetts residents. Again, we don't know how many will agree to be vaccinated in this phase, which runs from February through April. It also remains uncertain how many vaccine doses Massachusetts will have received by this point.
By April, Massachusetts expects to start offering shots to all residents age 16 and older (about 2.7 million residents.).
The Baker administration estimates these three phases will cover 80% of the state's population. Vaccines will not be given to teenagers under 16 or children because they weren't included in the first trials.
Where will people get shots?
In phase one, health care workers and the residents and staff of long-term care facilities are being vaccinated at work and at the facilities where they live. For first responders, the state is coordinating more than 120 clinics including at least one mass vaccination site.
Employees and residents of congregate care settings may be offered vaccines three different ways: at their residence (if the facility has at least 200 people), from a pharmacy or provider such as their local health department, or at a mass vaccination site.
The Baker administration says prisons and jails will work with a health care vendor to administer the shots.
By phase three, the state expects to open more mass vaccination sites, staffed by EMTs, medical and nursing students, and Medical Reserve Corps volunteers, supervised by medical professionals.
What will happen when I arrive at a vaccination site?
If you haven't registered in advance, you'll do so on site. Massachusetts and the CDC will use your name and contact info to remind you when to get a second dose of which vaccine. They use anonymous data about where you live and your race to track who's getting the vaccine, and who's not.
You get a fact sheet with info about your vaccine. Here's the Pfizer and BioNTech version.
You'll get the shot. The process up to this point will take 5-10 minutes.
You'll be observed in a waiting area for 15 minutes in case you have a rare, immediate adverse reaction or 30 minutes if you have a history of allergic reactions.
You'll leave with a card or certificate that indicates which vaccine you received, when and where. You may be asked for this when it's time for your second dose. And you may need the final certificate to prove you've been vaccinated if the shots are required by employers or airlines, for example, at some point.
When can I get the vaccine?
That will depend on whether you fit any of the priority groups in phases one and two. If not, you'll have to wait until phase three, which is expected to begin in April and could continue into the early summer. The Baker administration has not yet explained how it plans to schedule vaccine appointments during this phase.
Will I be able to choose which vaccine I get?
This is not likely in the early phases. And experts say the first two available vaccines, from Pfizer and Moderna, are similarly effective.
How will people be monitored for side effects?
The CDC has created an app called V-Safe where you can post information about mild side effects. Someone from the CDC may call you to discuss your reactions. If the headache, fever, nausea or chills persist, you should call your doctor or the vaccination clinic. (The app will also send reminders about a second vaccine dose, if needed.)
More serious side effects should be reported to the federal Vaccine Adverse Event Reporting System.
Can I still get infected after I've been vaccinated?
Researchers say, maybe. The Pfizer-BioNTech and Moderna vaccine trials looked at whether the shots protected recipients against developing the disease, COVID-19, not whether the vaccines prevent transmission of the virus. So you may still become infected and spread the virus even after you've been vaccinated. The bottom line for now: You'll still have to wear a mask and keep a safe physical distance in public even after you've been vaccinated.
How much will I be charged for a vaccine?
Your tax dollars are paying for the vaccines. The Baker administration says vaccine providers will not be allowed to turn anyone away and that health insurers have agreed not to charge members for the cost of administering vaccines — that means no fees, co-payments, co-insurance or payments toward your deductible.
How can I learn more about vaccine safety?
For more about side effects, what to do if you're pregnant and what you need to think about before you visit someone who has only received a first dose, read this vaccine FAQ from NPR.
This article was originally published on December 23, 2020.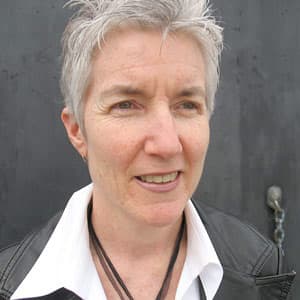 Martha Bebinger Reporter
Martha Bebinger covers health care and other general assignments for WBUR.