Father's Love For Fallen Son Inspires Memorial Day Tradition
04:53
Play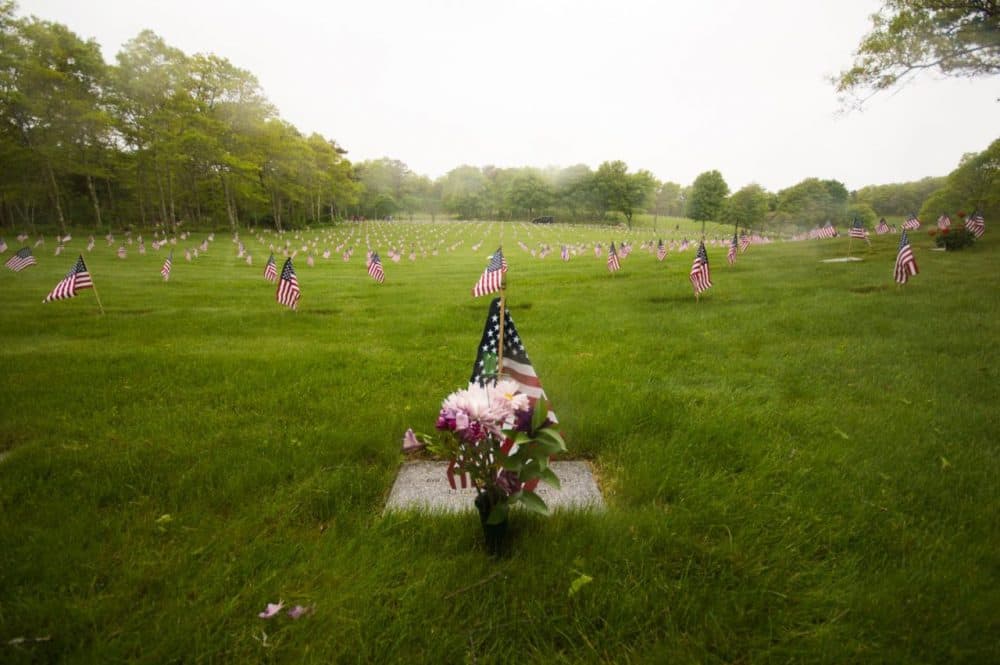 This article is more than 5 years old.
For the last four years, hundreds of people have volunteered to place American flags on the nearly 60,000 graves at the Massachusetts National Cemetery on Cape Cod.
on Saturday, Liz Monahan was there with her daughter and her two grandchildren.
"I thought it would be a nice thing for the kids and it would be a respectful thing to do on Memorial weekend," Monahan says.
Paul Monti started this Memorial Day tradition. It's called Operation Flags for Vets. He did it because he wanted to make sure all the graves at this cemetery had flags on them for the holiday.
One of those graves belongs to his son Jared, who was killed in Afghanistan nearly 9 years ago.
"Things haven't changed much," Monti says. "You try to tell people. It's a hole in your heart that just won't close. It just goes on and on and on."
Jared Monti died when his unit was ambushed by the Taliban on a remote mountain in 2006.
A rocket propelled grenade cut him down the third time he tried to save a fellow soldier who was wounded.
For that action, Jared was posthumously awarded the Medal of Honor.
Chris Chalka was at the National Cemetery on Saturday.
He's a Marine Corps vet who he came because he's known the Monti family since he was a kid.
"I think it's great," Chalka says. "The support he gets from everybody out there is great. I think it's a good way to remember his son's memory."
Memory is what this holiday is all about.
Jane Zulkiewicz was volunteering to help place the flags for the first time.
"I came because my father, who was a World War II vet, just passed a couple of months ago," Zulkiewicz says. "It's just an incredible amount of joy that my dad brought me, and he's no longer here, and I just wanted to respect him and all the other vets today."
Another volunteer, Ken Gidney, places flags in section 11 every year. Gidney served in the Iraq War in 2006 and 2007
"Again just like last year and the year before, it just shows respect," Gidney says. "Within an hour we'll have it all done."
Paul Monti has always said that Operation Flags for Vets is not about his son. It's about all the country's veterans.
But as gratifying as it is to see so many people at the cemetery each year, Monti says it never replaces the hole in his heart.
"I'd like people to try to understand that label Gold Star family," Monti says. "People who have lost a child in combat, you're going to grieve for ever. You lose a parent, you've lost your past. But you lose a child and you've lost your future."
Monti still drives his son's old Dodge Ram pickup truck.
A songwriter in Nashville heard that story on Here & Now in 2011 and turned it into a hit song recorded by Lee Brice.
The song has become a symbol for all Gold Star families — families whose stories haven't been told.
They're holding onto something, too. It might be a shirt, or a pair of boots their loved one wore.
On this Memorial Day, they're holding those things extra tight.
Previous Here & Now reports on Operation Flags for Vets
Reporter
Alex Ashlock, producer for Here & Now. He tweets @aashlock.
This segment aired on May 25, 2015.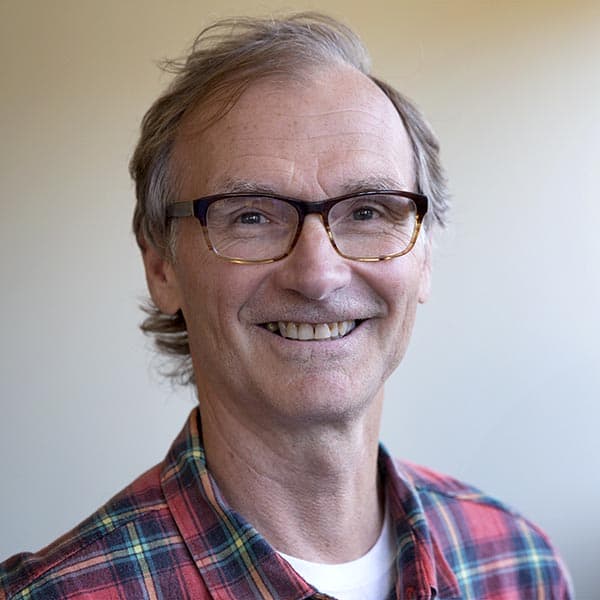 Alex Ashlock Producer, Here & Now
Alex Ashlock has been a producer for Here & Now since 2005. He started his WBUR career as senior producer of Morning Edition in 1998.