Using Summer Fruit For Summer Drinks With Resident Chef Kathy Gunst
Resume
Before the summer slips away, how about enjoying a drink made with some of the bounty of the season?
Here & Now resident chef Kathy Gunst brings host Jeremy Hobson homemade cherry soda, watermelon agua fresca and a white summer fruit sangria. She also shares a recipe for a refreshing mango lassi.
See more recipes and cooking segments with Kathy Gunst.
Kathy's Summer Drink Recipes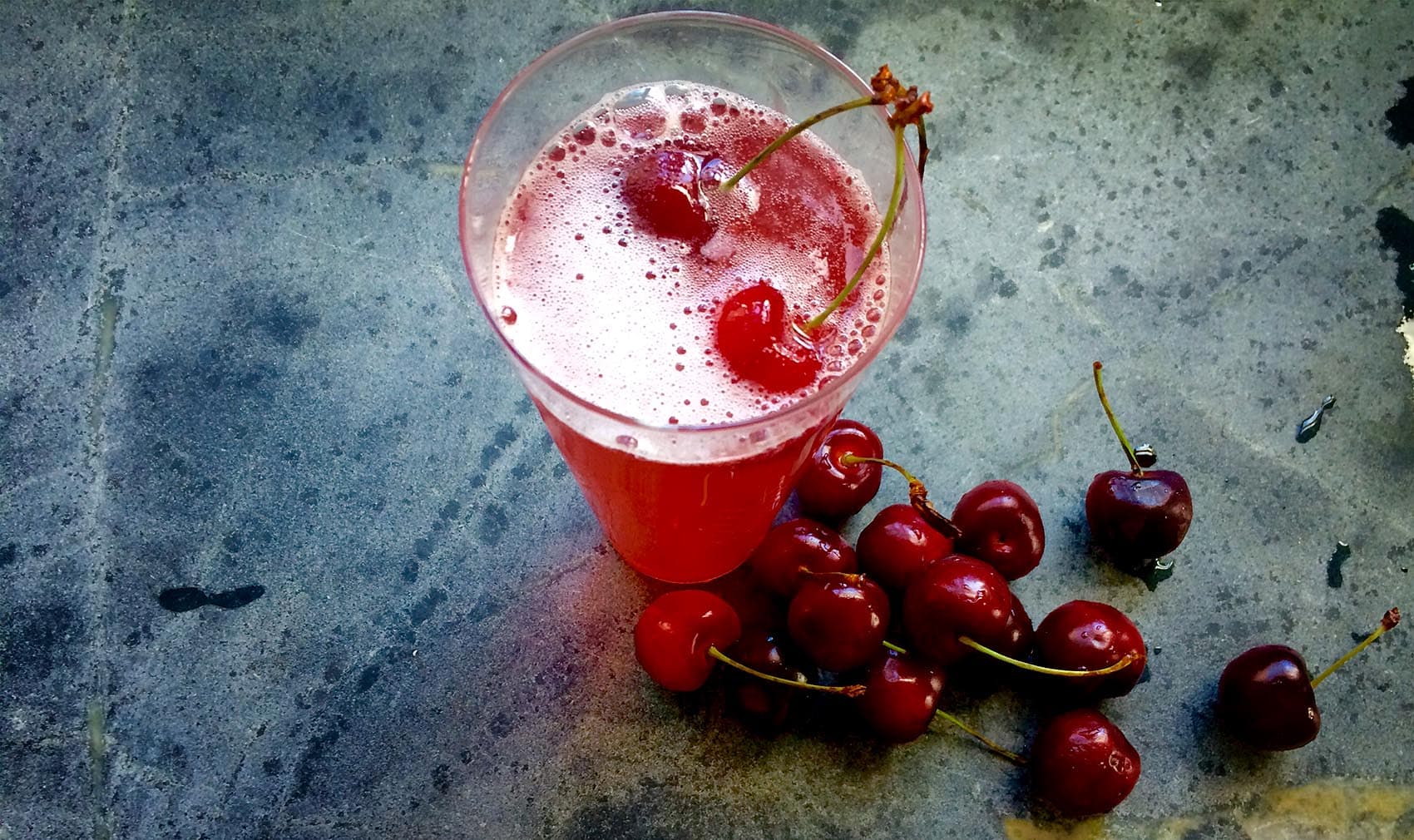 Cherry Soda
Fresh summer cherries have so much flavor. This is a simple way to make a cherry syrup that you can keep in the refrigerator for several days or freeze for up to 4 months.
Add 1 to 2 tablespoons of syrup to a glass of ice and top off with seltzer water. You could also add rum, tequila, or your favorite alcohol. To make a wine-cherry spritzer, add 2 tablespoons syrup to a glass and add 1 cup wine (white or or rosé) and add seltzer to taste. Add a few fresh cherries to the glass for garnish.
1 cup water
1/3 cup sugar
1 cup pitted ripe cherries
Bring the water and sugar to boil in a saucepan over high heat. Reduce the heat and simmer on low for 3 minutes. Add the cherries and simmer 4 to 5 minutes, or until the cherries are softened and the syrup is a gorgeous cherry red. Remove from heat and strain through a fine meshed strainer into a measuring cup. You should have 1 cup.
To make cherry soda: add 1 to 2 tablespoons to a tall glass. Add ice and seltzer to taste.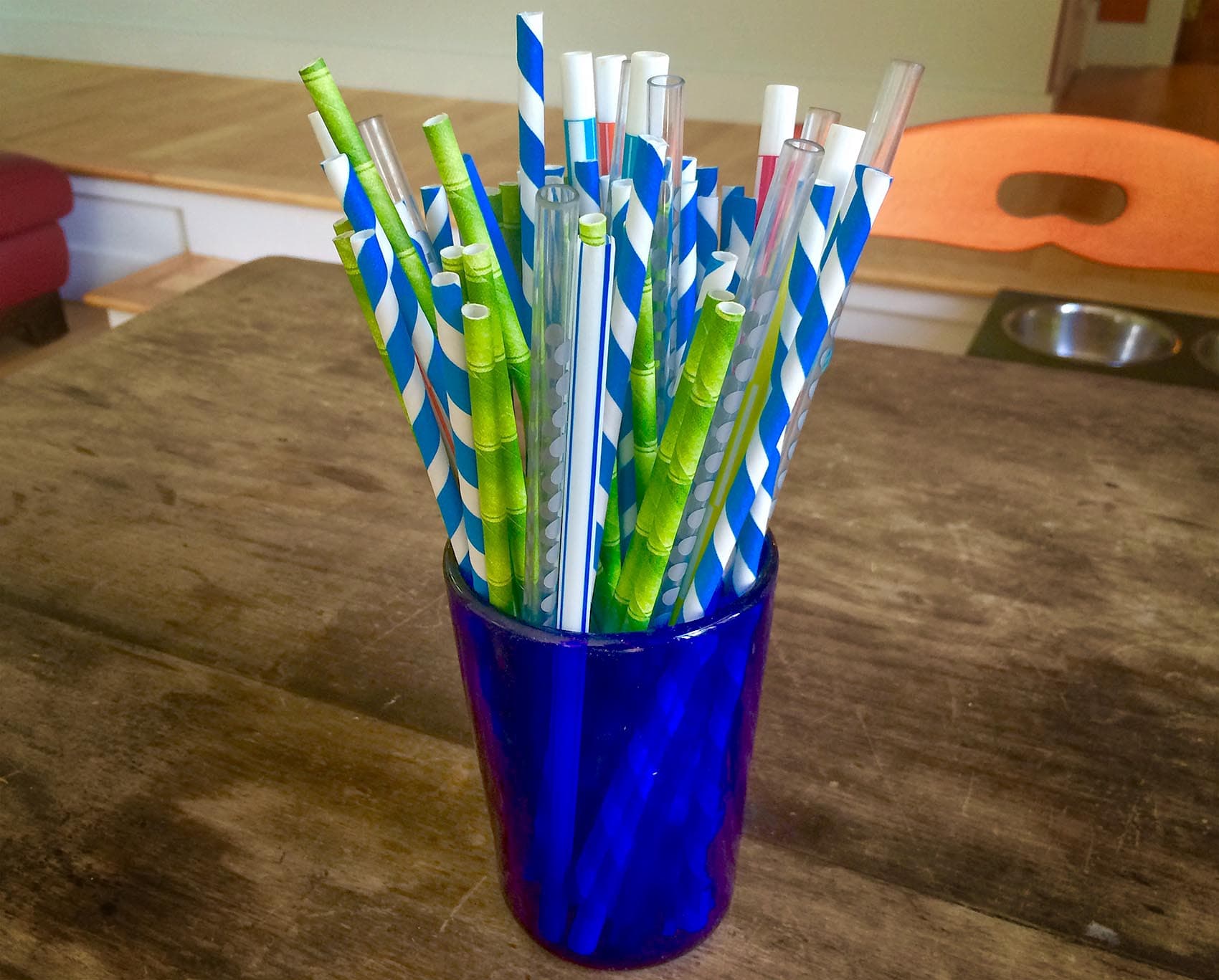 Watermelon Agua Fresca
Agua Fresca (fresh water) is a refreshing drink using fresh summer fruit. You find these fruit waters all over Mexico and Central America. This drink uses watermelon but any melon or pineapple will work. Experiment. Serve plain or top off with tequila or white rum.
4 cups seedless watermelon cubes
1/2 cup water
2 tablespoons honey
2 tablespoons lime juice
Fresh mint leaves
Place the melon and water in a blender and puree. Strain in a fine-meshed strainer over a bowl. Add the honey and lime juice. Store in a tightly sealed glass container.
To serve, pour over ice cubes and add mint leaves for garnish. Makes about 2 cups.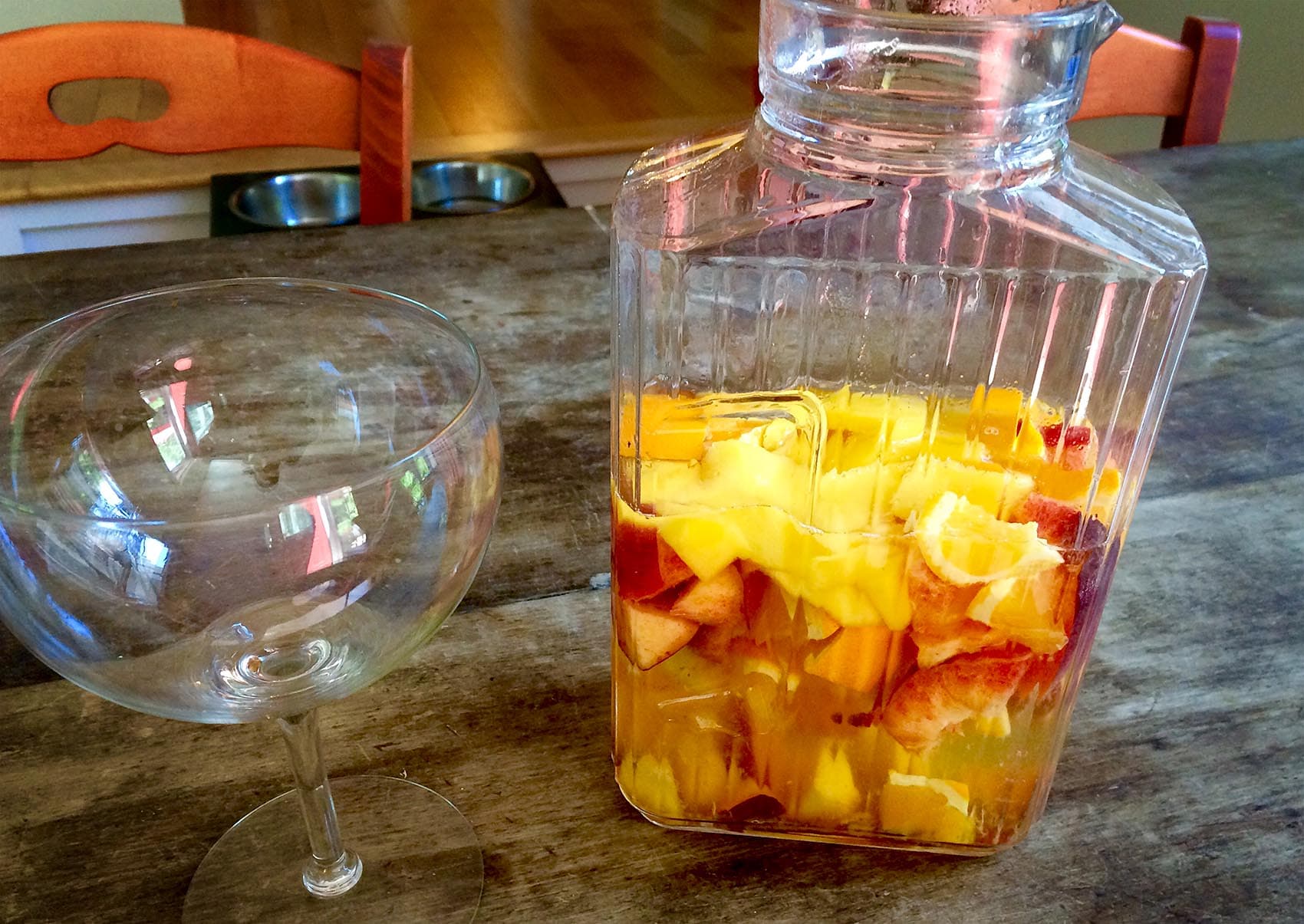 White Summer Fruit Sangria
This is the ultimate summer cooler. White wine and rosé are mixed with all kinds of fresh fruit, a touch of Grand Marnier and left to sit overnight. Serve over ice or with a splash of seltzer or soda water.
1 bottle (not too sweet) white wine
1/2 bottle rosé
2 peaches, chopped
1 mango, chopped
1 orange, cleaned, dried, and chopped with or without rind
1 cup cubed seedless watermelon
2 tablespoons Grand Marnier or Cointreau
In a large glass pitcher mix the white wine, rosé, peaches, mango, orange and watermelon. Using the back of a wooden spoon mash the fruit slightly — you don't want to puree it, just release some of the fruit juices. Add the Grand Marnier, stir and cover. Chill overnight. Serve with ice and a touch of seltzer if you like. Serves 6 to 8.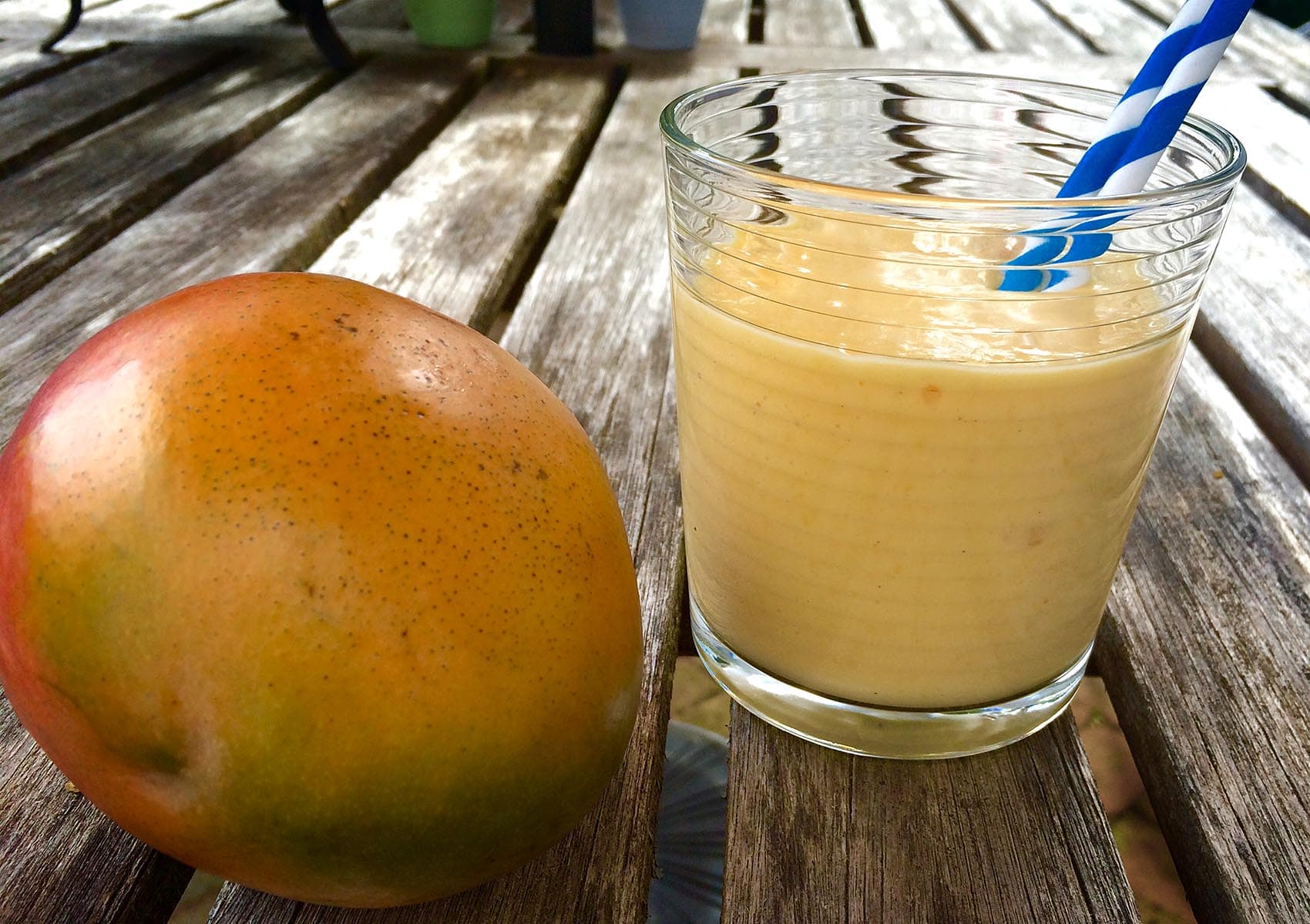 Mango Lassi
Lassi is a refreshing Indian drink made with fresh fruit and yogurt. Look for a plain, locally-made yogurt.
1/2 cup whole milk yogurt
1 ripe mango, peeled and cubed
1/2 cup ice cubes
Pinch cardamom and or ground ginger
1 1/2 tablespoons maple syrup
Place the yogurt, mango, ice in a blender and blend. Add the cardamom and maple syrup and whirl. Serve ice cold. Serves 1 to 2.
More Summer Recipes From Kathy Gunst
Guest
Kathy Gunst, resident chef for Here & Now and author of the upcoming book "Soup Swap." She is also the author of "Notes from a Maine Kitchen" and the video series "Simple Soups from Scratch." She tweets @mainecook and is on Instagram @kathygunst.
This segment aired on August 10, 2016.