How Determination And Technology Are Fostering The Chickasaw Language's Rebirth
Resume
With only 30 or so remaining native Chickasaw speakers — those who learned Chickasaw as a first language — the language has been considered critically endangered. That didn't sit well with Joshua Hinson when his son was born in 2000.
Realizing that his son would be the sixth generation of Chickasaw children to grow up speaking English, he decided to take matters into his own hands.
His efforts — including the development of a Chickasaw language app and website, the creation an online television network with language, and oral histories and the enlistment of Chickasaw elders to lend their voices — have created a whole new generation of Chickasaw second-language speakers.
Hinson is now the director of the Department of Chickasaw Language, which was also instrumental in the creation of the 109-acre Chickasaw Cultural Center, where every sign and exhibit is bilingual. Here & Now's Robin Young joined Hinson and tribal elders Hannah Pitmon and Jerry Imotichey at the center to discuss the rebirth of the Chickasaw language.
Here are more photos from our trip to the Chickasaw Cultural Center in Sulphur, Oklahoma: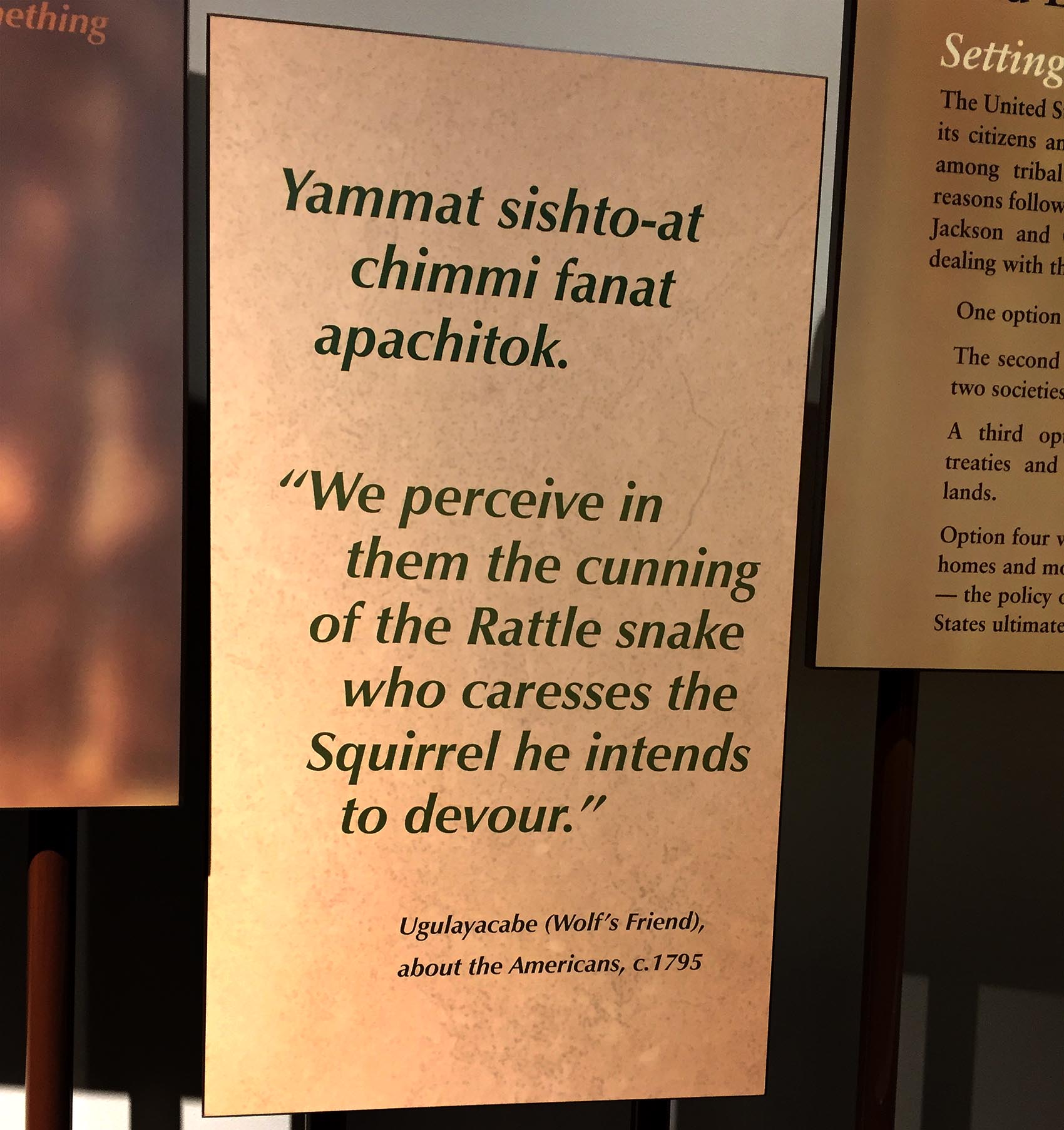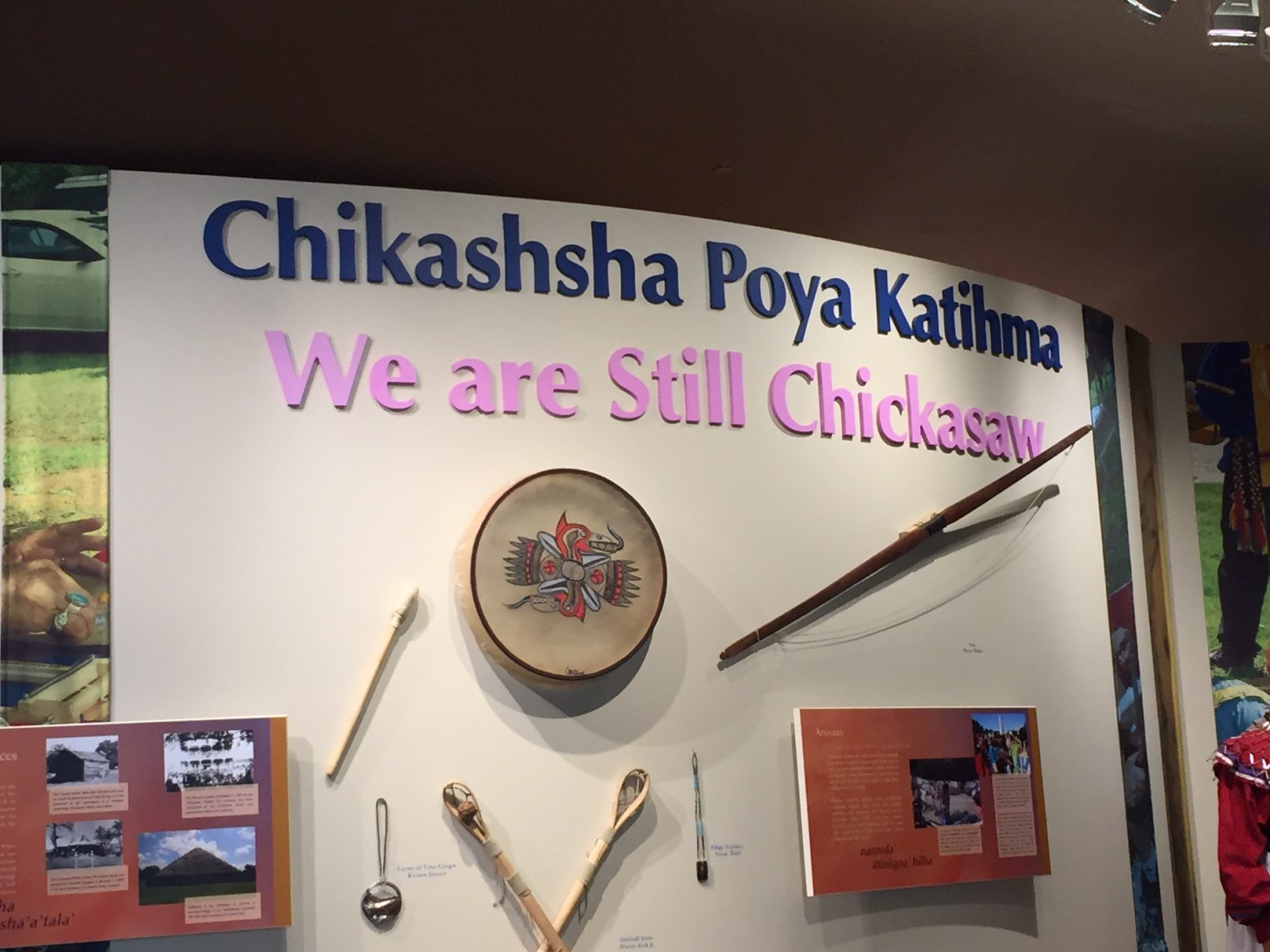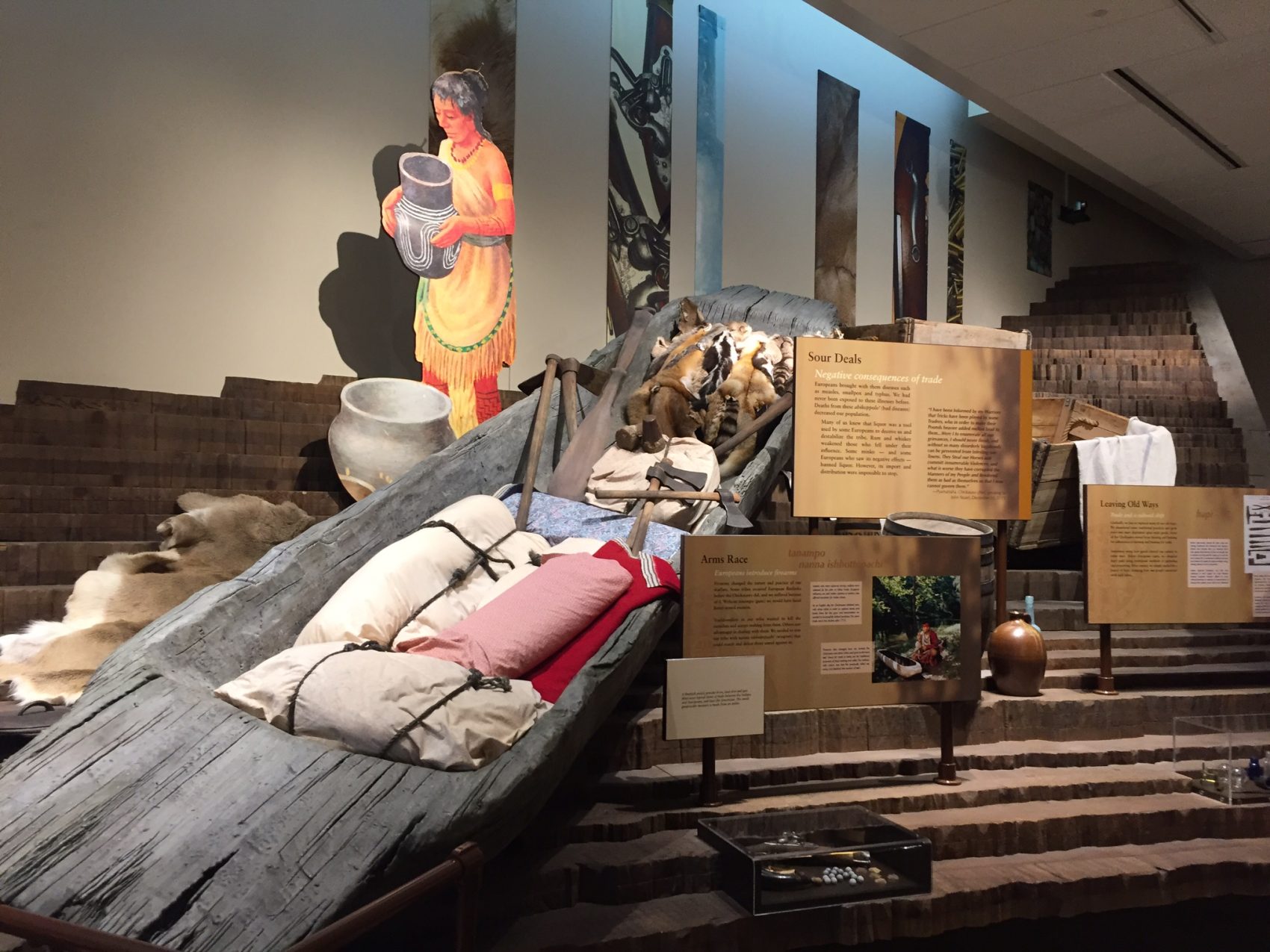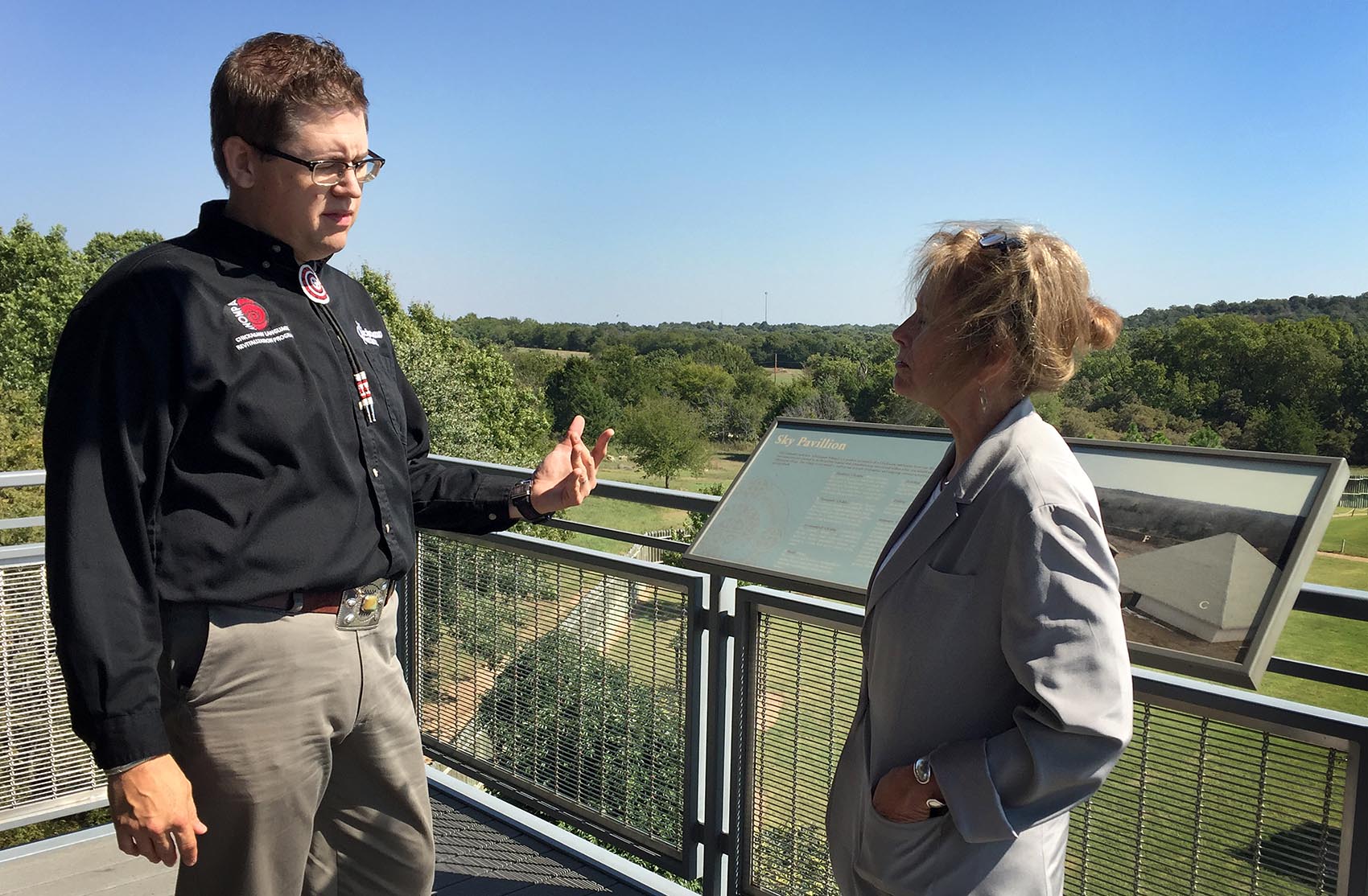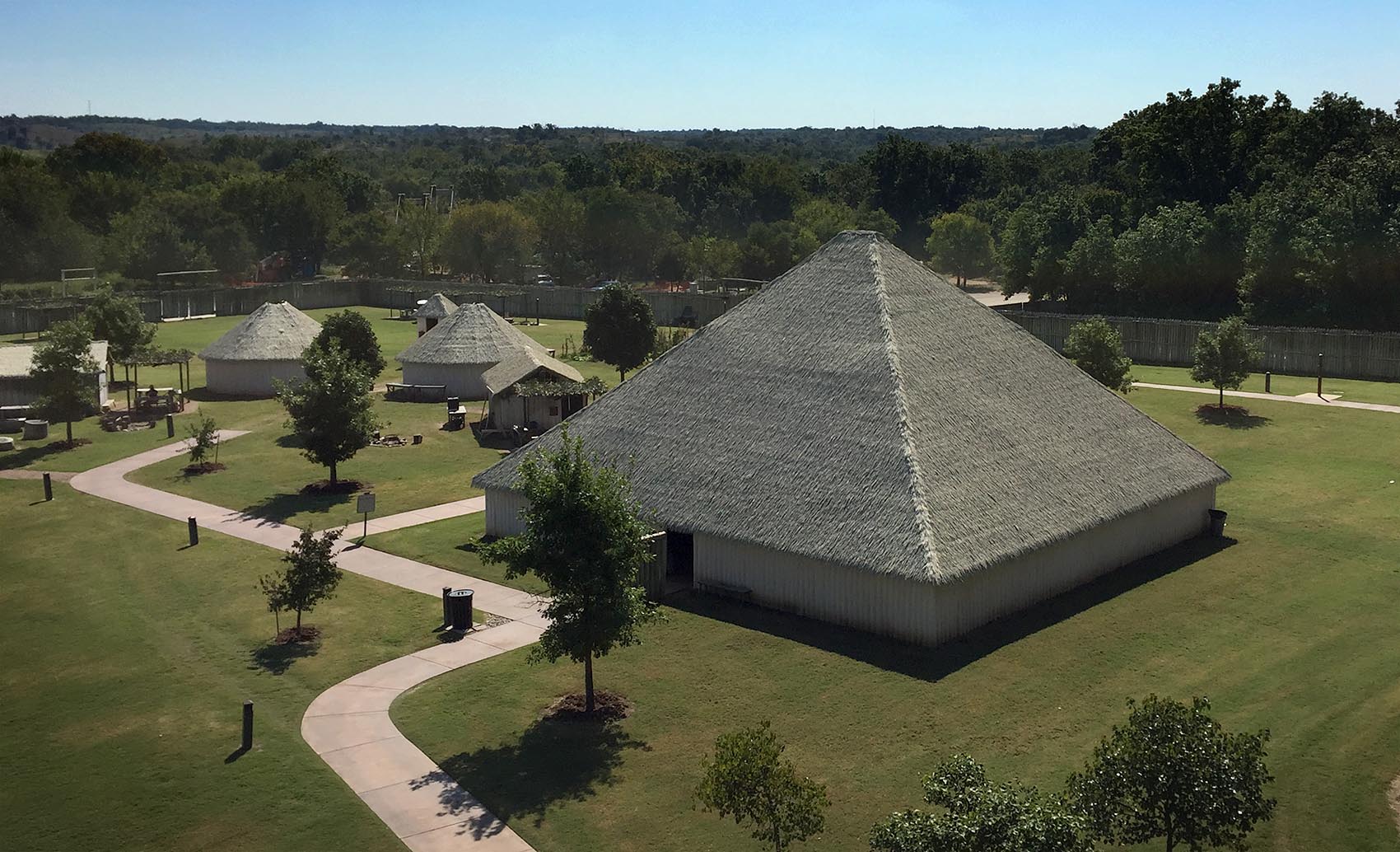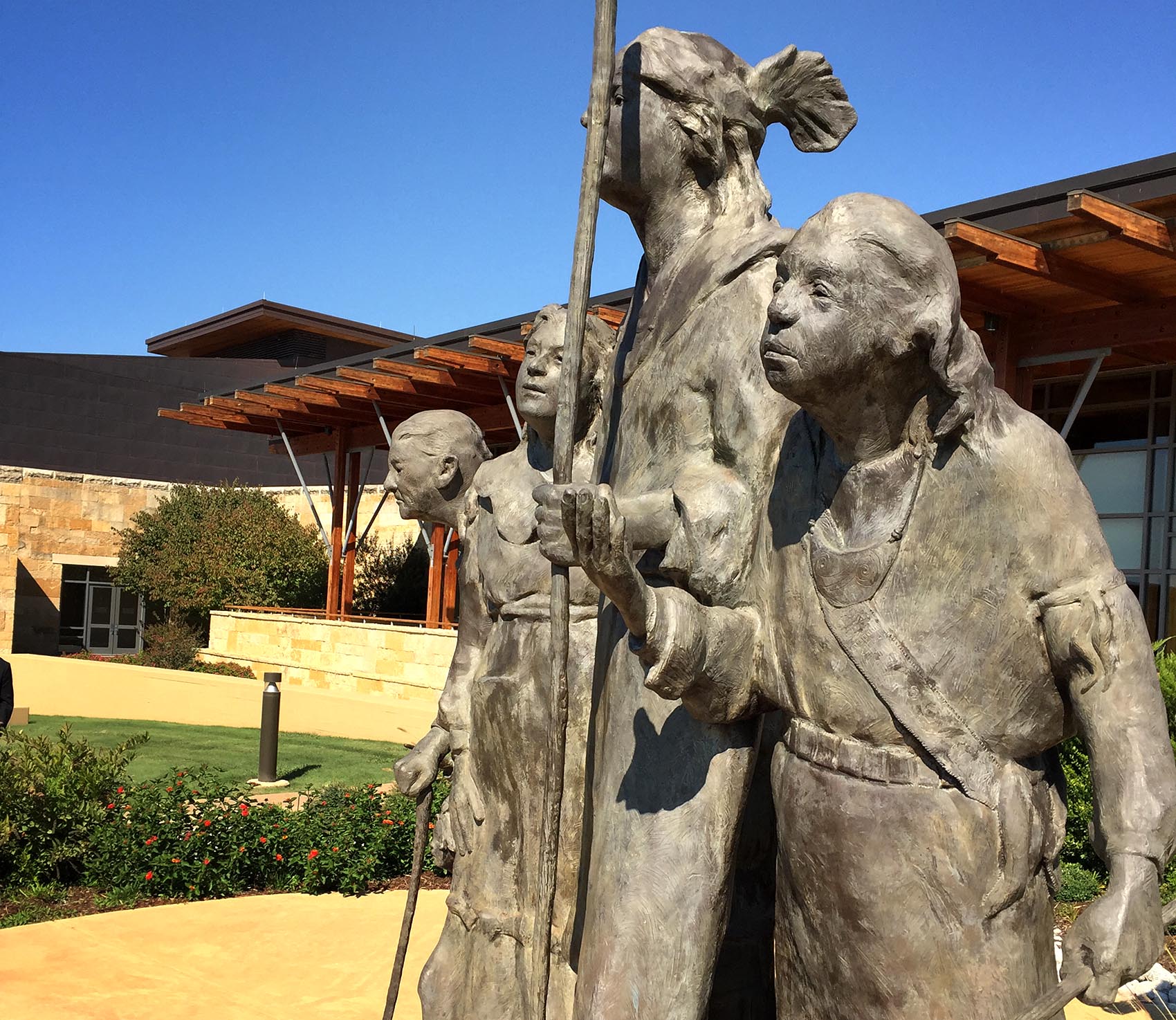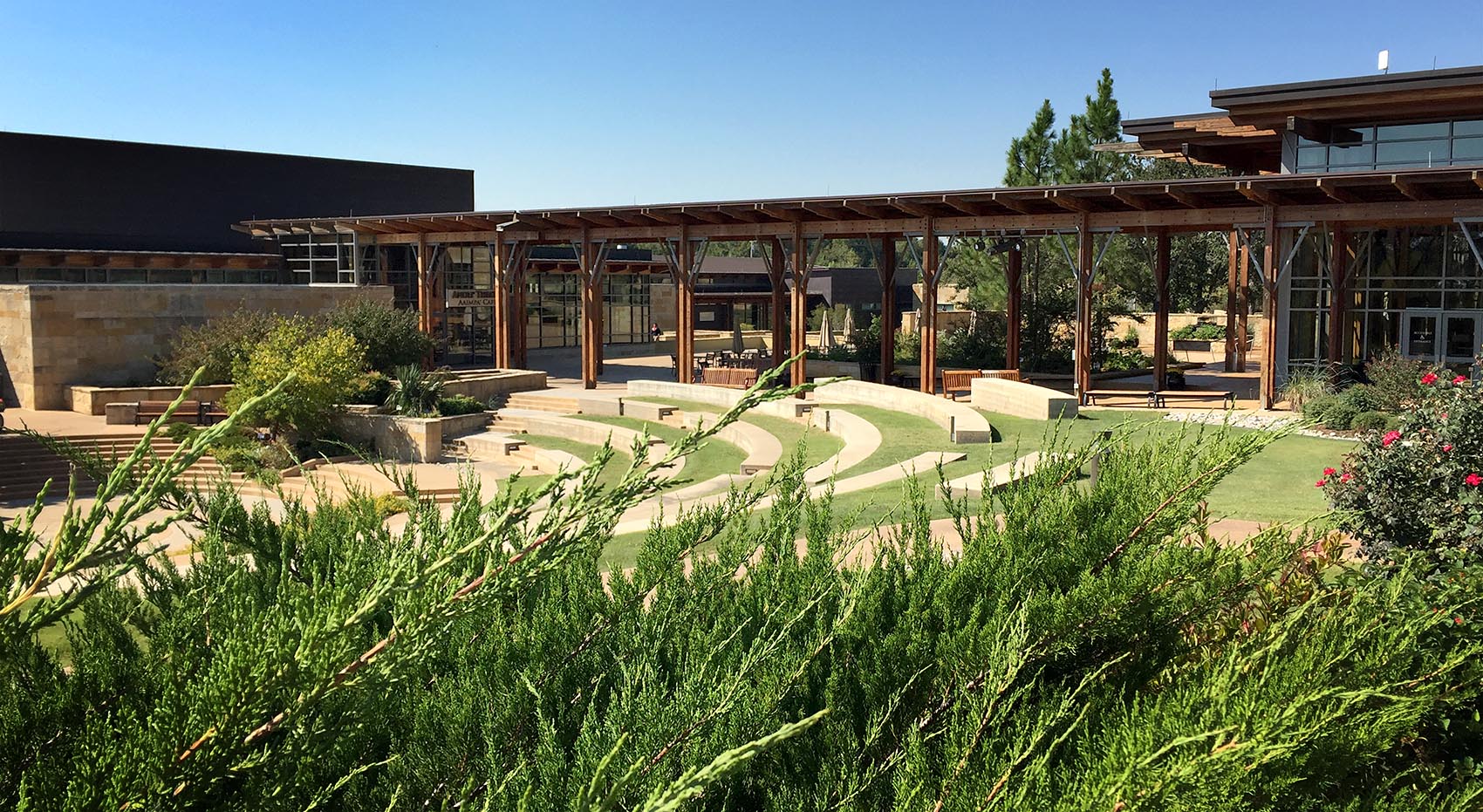 Guests
Hannah Pitmon and Jerry Imotichey, Chickasaw tribal elders. The Chickasaw nation tweets @ChickasawNation. The Chickasaw Cultural Center tweets @ChickasawCCC.
Joshua Hinson, director of the Chickasaw Nation's Department of Language. He tweets @lokosh_saya. Chickasaw Language tweets @Chikashshanompa.
This segment aired on October 6, 2016.