New Weekly Standard Editor Fights Fake News With Enhanced Resources, Real Journalism
10:37
Play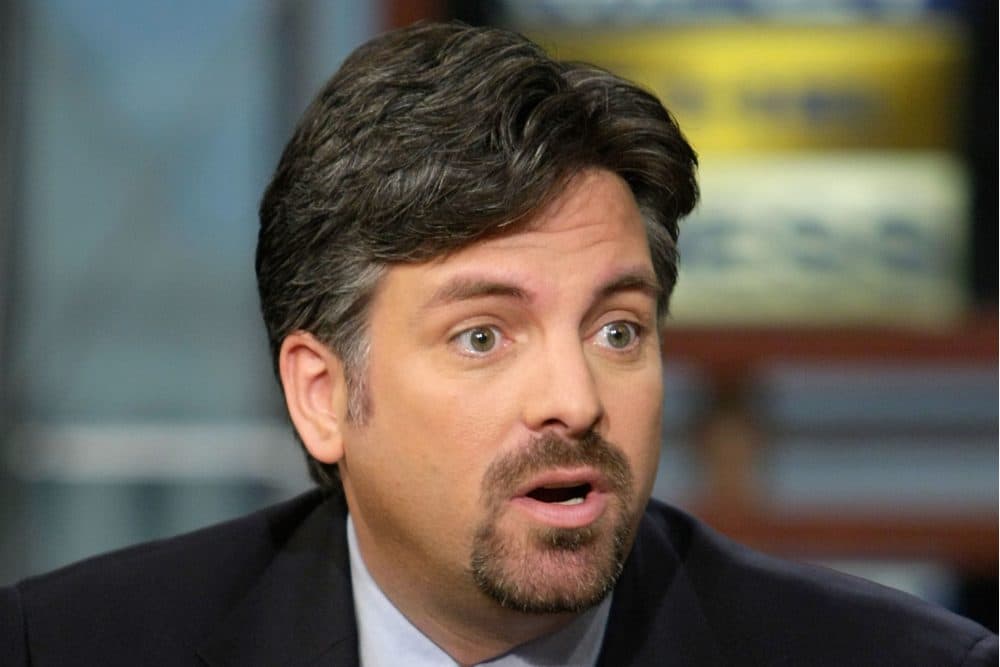 This article is more than 4 years old.
Just weeks before President Trump's inauguration, Stephen Hayes took over as editor in chief of the conservative magazine The Weekly Standard — and immediately began adding new resources and expanding its staff.
His goal: to ensure that his news organization stood out as the conservative alternative not only to mainstream media organizations, but also to conservative outlets which he says peddle fake and distorted news. Those sites and stories, he says, discredit not only conservative viewpoints and values, but also democracy.
Hayes (@StephenFHayes) joins Here & Now's Robin Young to discuss The Weekly Standard, and his efforts to combat fake news.
Interview Highlights
On the rise of false information during the presidential campaign
"I certainly was disturbed as we watched the presidential campaign, in particular, unfold. And we saw, not just the Republican presidential candidate embrace things that were demonstrably untrue, but some center-right news organizations do so as well, and propagate these untruths. And it ought to be disturbing to anybody that you have people peddling untruths to make a political case."
On his reaction to criticism from Breitbart and other outlets
"They might be right about that, maybe I did get everything wrong in 2016 (laughs). Look, they're welcome to have their opinions, but they're not welcome to their own facts, to paraphrase Daniel Patrick Moynihan. And many others, I mean, there are others who have been credentialed by the White House that are reporting things that are just simply not true. And again, we've seen the president do this as well — we saw him do this in the campaign when he floated this conspiracy that Ted Cruz' father Rafael had been involved with John F. Kennedy's assassin, and wouldn't get off of that conspiracy theory, no matter how many times he was presented with facts that demonstrated the contrary. And we've seen that, I think, continue from places like Breitbart, places like Gateway Pundit — we shouldn't apologize, we have nothing to apologize for when we say, 'It's important to make arguments based on facts, logic and reason.'"
On a lack of geographical diversity in newsrooms, and its impact on 2016 election coverage
"I think this is something that we've seen in the aftermath of the 2016 election, and the results, and I think media organizations have done some of this — maybe more introspection is necessary. But, where people come from, and what backgrounds people bring to reporting the news. And I think, for instance, being from Wauwatosa, Wisconsin, a lot of mainstream news organizations don't have people working for them from Wauwatosa, Wisconsin. And I think there is truth to the critique of, particularly the 'coastal elites' that conservatives like to complain about, that they are out of touch, that they do live in bubbles. And I think that helps explain why the coverage was the way that it was, and why so many people in our line of work didn't see the kinds of things that Barack Obama said or did as problematic when he stretched the truth, but are quick to criticize Donald Trump."
"We shouldn't apologize, we have nothing to apologize for when we say, 'It's important to make arguments based on facts, logic and reason.'"

Stephen Hayes
On news outlets' role in bridging the divide between political viewpoints
"Well, to my fellow conservatives: please go on public radio. It's not evil (laughs). Now, I might disagree with some of the funding mechanisms, but it would be, I think, a good discussion, a fruitful discussion. We should have these kinds of exchanges of views, in a sense, that's what this is all about. And it's one of the things that we're trying to do with The Weekly Standard. We're an unapologetically conservative magazine. But I don't want people coming to The Weekly Standard seeking affirmation, I want people coming to The Weekly Standard seeking information. I want readers who want to be challenged by the things that we write, that might take issue with the things that we write — not people that are going to read every issue and every article and think, 'Oh, that's right, those darn liberals.'"
On his response to people who say the voice of the right has been taken over by the alt-right, a movement that has been associated with white nationalism
"Well I would hope many Americans don't do that, it would be an unfortunate conflation, I think, of two very different phenomena. But, as it relates to the responsibility of conservatives, I think conservatives have to stand up, when you see people trying to sort of take over a movement or claim conservatism for their own and they're peddling hate, or they're peddling the kinds of things that we're seeing from the alt-right, or elements of the alt-right. You have to fight it."
This segment aired on April 10, 2017.