Citizen Scientists Join Forces To Document Eclipse
03:46
Play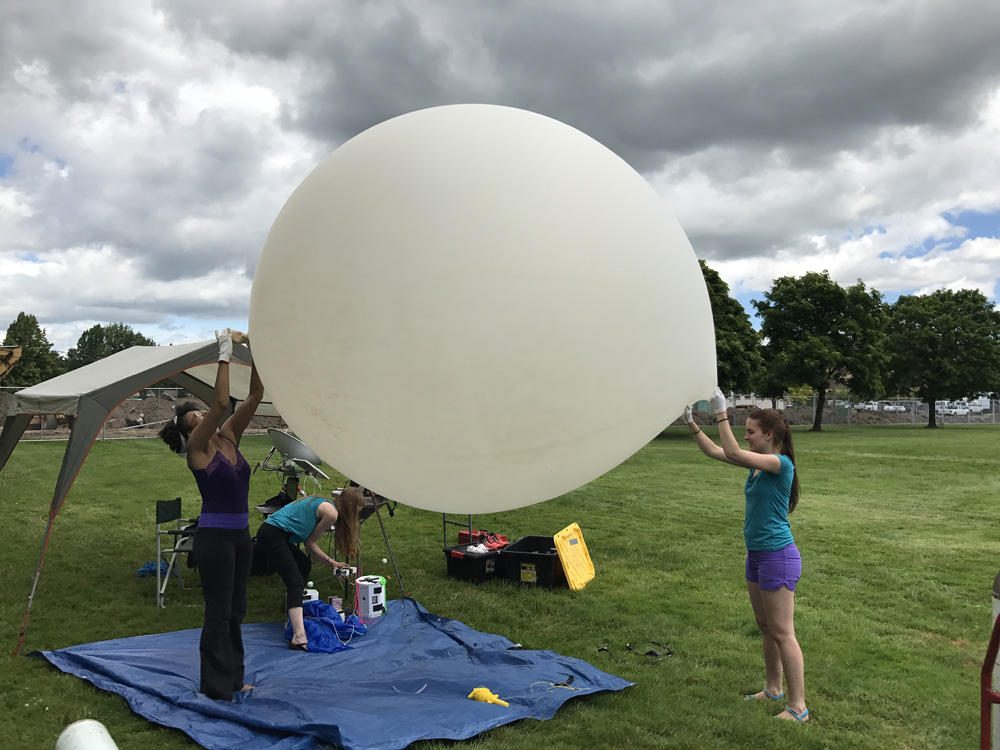 This article is more than 3 years old.
The total solar eclipse next week might be the most studied disappearance of the sun ever, thanks in part to legions of citizen scientists. NASA, UC Berkeley and other institutions are recruiting volunteers to aid more than half a dozen different science experiments tied to the celestial happening.
In some cases, all you need to join the crowd-sourced observing network is a smartphone. Tom Banse (@TomBanse) of Here & Now contributor Northwest News Network reports from Portland, Oregon.
'A Generational Event'
"This total solar eclipse across the United States is a unique opportunity in modern times, enabling the entire country to be engaged through modern technology and social media," said Carrie Black, a program director at the National Science Foundation's Division of Atmospheric and Geospace Sciences, in a statement. "Images and data from as many as millions of people will be collected and analyzed by scientists for years to come."
"This is a generational event," agreed Madhulika Guhathakurta, NASA lead scientist for the 2017 eclipse. "This is going to be the most documented, the most appreciated, eclipse ever."
The scientific observations will mostly come from along the "path of totality," the 60- to 70-mile wide ribbon where the moon will completely cover the sun. The moon's shadow will produce a partial eclipse across a much wider swath.
Learn More About The Citizen Science Projects
This segment aired on August 15, 2017.