Related CEO Jeff Blau On Hudson Yards, Sustainability And Trump
Play
This article is more than 5 years old.
The real estate market in many major cities throughout the country continues to be on fire, especially in places like New York. Related Companies is behind the Hudson Yards project in Manhattan, the largest private real estate development in U.S. history.
Here & Now's Jeremy Hobson speaks with Related CEO Jeff Blau about the development underway at Hudson Yards, as well as how the company plans for climate change. Plus, they discuss a certain other New York real estate mogul who now lives in the White House.
Interview Highlights
On the Hudson Yards real estate project
"We now own about 28 acres of land, and have development rights for about 20 million square feet of development, of office, retail, residential, hotel, schools, parks, cultural facilities. It's really a whole city unto itself.
"We started selling our first residential building about eight, nine months ago. It's 15 Hudson Yards. It's one of our tallest towers with incredible views of the river. We've sold about $650 million of condos since last October. And I think that makes it one of the fastest selling condos ever in New York. The buyer profile is primarily domestic buyers, a lot of New Yorkers. Interestingly, a lot of people around New York City — so New Jersey, Westchester, Long Island — homeowners who want a place in the city. I think everyone's really attracted to the retail that's gonna be there, 20 different restaurants. A lot of the buyers are people whose companies have or are planning to relocate there."
On how the project is funded
"This is obviously a private development. In total it'll be about $25 billion of investment into New York City. We're a private company, so we bring in capital partners from around the world, U.S. pension funds, foreign sovereign wealth funds and traditional construction lenders."
On why New York City was the best location for the project
"From our perspective, Hudson Yards is really attached to midtown. It is part of the city, part of midtown here where people wanna be. And I think what Bloomberg did in kind of rezoning the west side and rezoning Hudson Yards, it was really to ensure that New York City stayed competitive on a global scale. CEOs are looking for an environment. CEOs are looking for a way to use real estate as a talent attraction and retention tool. And so you can't just build great buildings, you have to have all of the other parts around it."
On hot real estate markets in the U.S.
"Across the United States, New York is by far the strongest market. San Francisco obviously is very, very strong right now, and what's driving a lot of that in both of those cities are tech jobs, and technology companies. If you look at the job creation in that sector and, again, as I said, the diversification beyond financial services, that's what's really kinda driving this economy. And if you look at other cities, anyone that really wants to grow is really gonna have to attract those types of companies, because that's really the future."
On how climate change affects the real estate industry
"Obviously, we've had an incredible, unfortunate year with hurricanes. And who knows whether those things are related. But it seems like those 500-year events are happening more frequently than every 500 years these days. So you can't ignore it, especially in our business, because we're building physical structures, we're on an island, we had felt the impact of [Hurricane] Sandy in some of our buildings, and you know, we had lessons learned. Hudson Yards is very different in the sense that we're building over these train tracks, and so everything is elevated by definition. We don't directly have that issue in Hudson Yards, but as a developer throughout New York City, we think about this all the time. We have done things like moved our mechanical systems up out of the basements, we've put flood barriers around buildings. We really study where that 500-year flood plain is, and make sure we don't have any critical systems below that point."
On President Trump
"We've all known President Trump for a long time through the real estate business, and it's interesting to see him now running the country. I think he's got some ambitious ideas and goals. You see the tax plan that he thinks he's gonna get done. And some of it is good. Unfortunately, there's a lot of chaos around daily events that get in the way of productive things getting done."
More Photos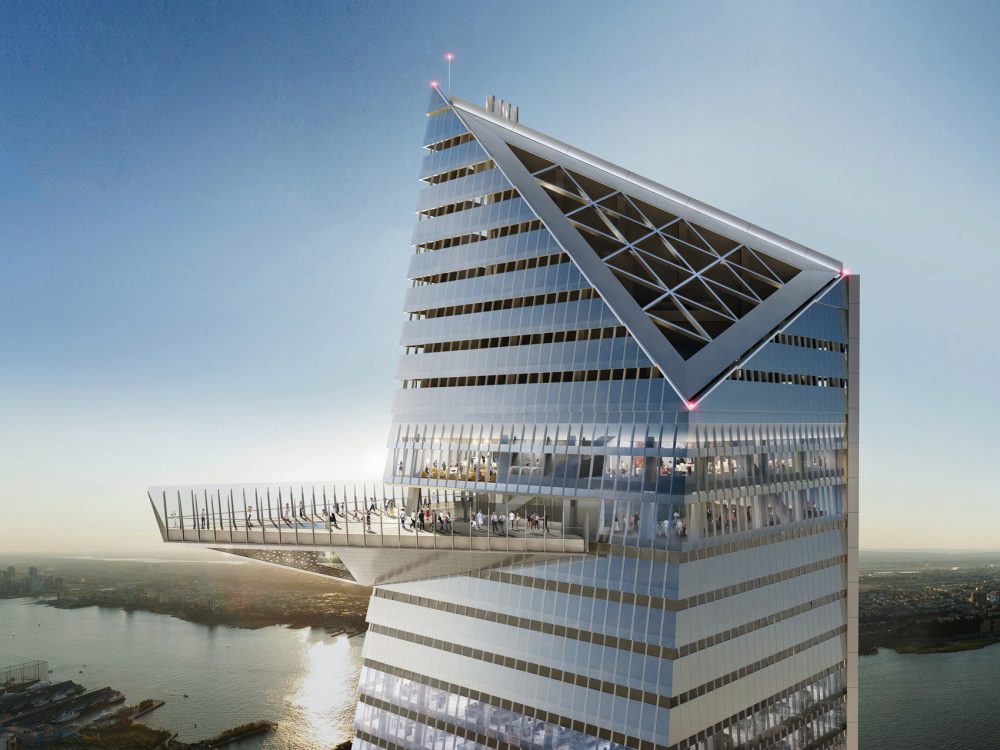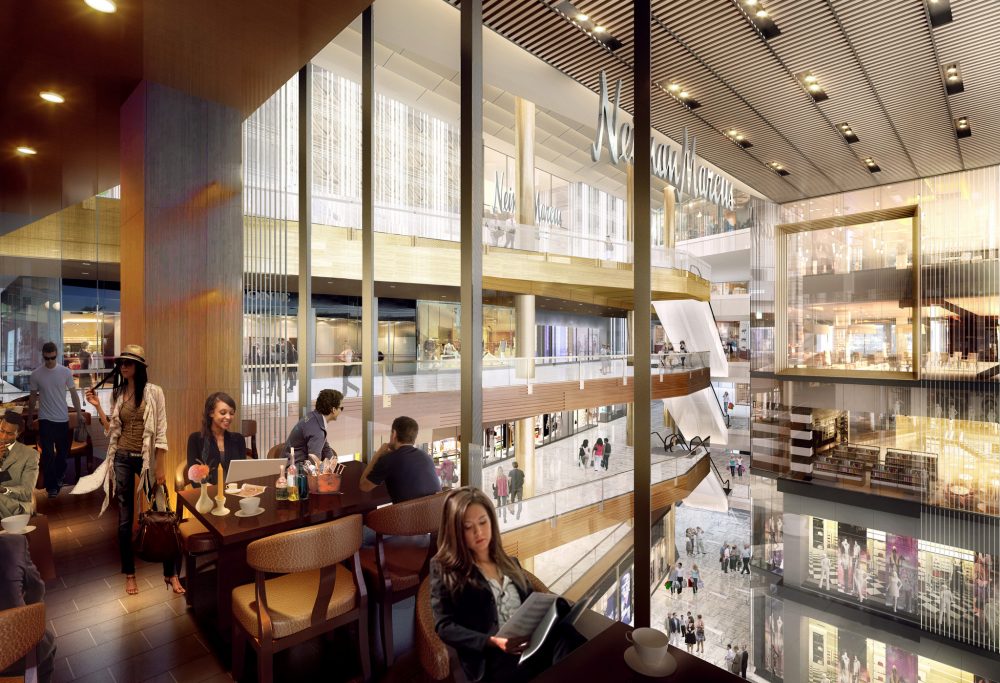 This article was originally published on September 29, 2017.
This segment aired on September 29, 2017.