'Legacy In Stone' Captures Images Of Syria Before War
Play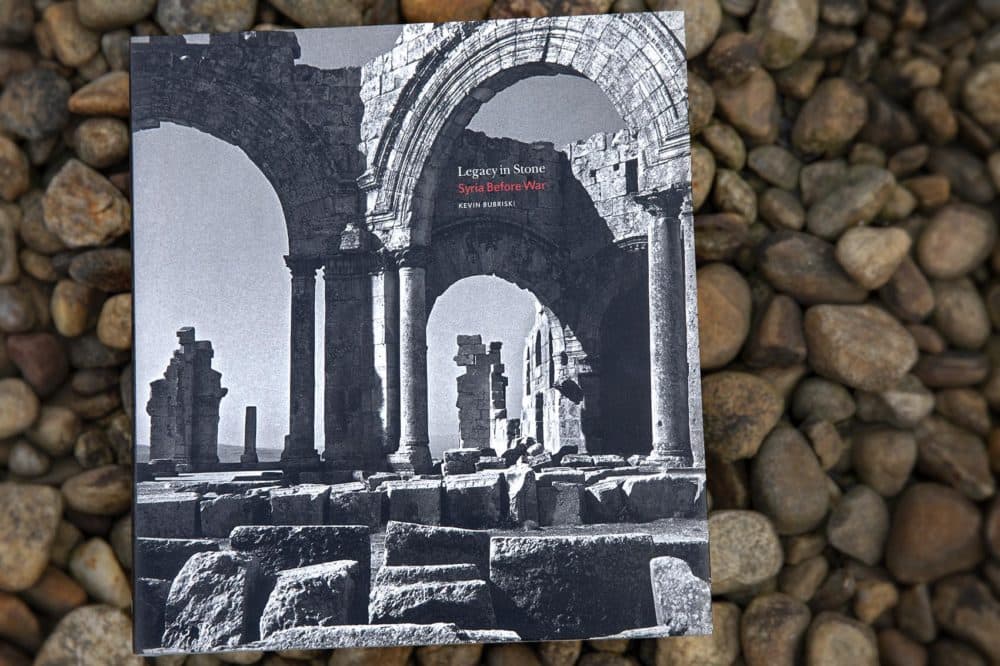 This article is more than 3 years old.
In 2003, photographer Kevin Bubriski traveled to Syria to photograph monuments and document the lives of citizens — that was eight years before the Syrian civil war battered the country, its people, and its antiquities.
His journey there took him to Aleppo, Palmyra, Damascus, Raqqa and beyond. Now he's published a book of 100 black-and-white images called "Legacy In Stone: Syria Before The War," highlighting some of those lost treasures.
"I don't think of my images as ghosts, I think of them as a testament to the resilience of culture," Bubriski tells Here & Now's Robin Young. "I think we have to believe that there's going to be a future for Syria, for their people, for the cultural legacy as well. I'm not seeing the images as ghosts, but as solid, factual evidence of what Syria can rebuild itself toward."
He says the massive monuments and vibrant souks (Arab marketplaces) that he once photographed are now all damaged to some extent.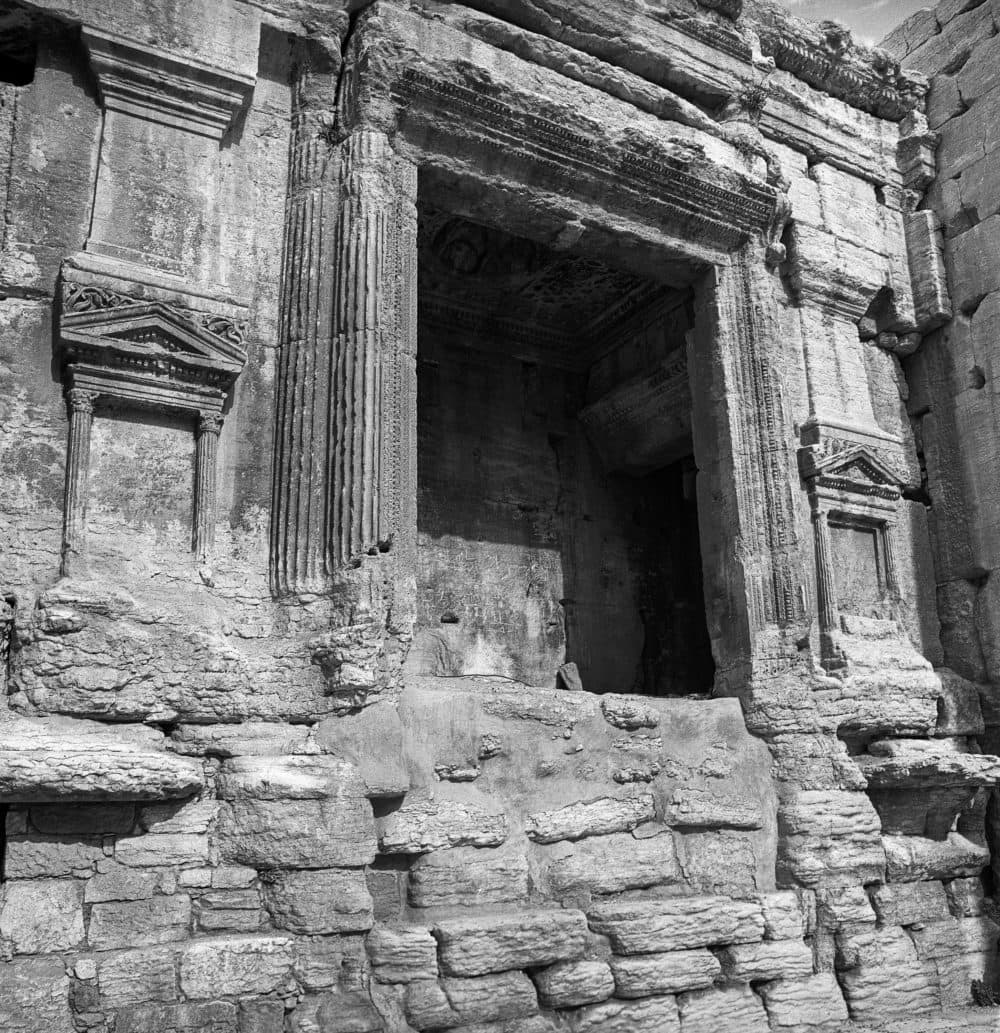 "ISIS had occupied the ancient city of Palmyra for two years. They used the beautiful, old Roman theater as a backdrop for mass executions," Bubriski says. "They blew up and totally destroyed the magnificent monumental arch. The incredible, immense Temple of Bel was also thoroughly destroyed."
Syrian scholar Amr Al-Zam, a professor of Middle East history and anthropology at Shawnee State University, wrote a forward to Bubriski's book. In 2014, Here & Now spoke to Al-Azm about Syria's archaeological losses, saying "the damage is phenomenal and it's gone forever. It can never be returned or retrieved."
Although Al-Zam's grateful Bubriski was able to capture the beauties of Syria on camera — such as the Temple of Bel — he says he's heartbroken that "future generations of young Syrians, including my own daughters, will never be able to experience this."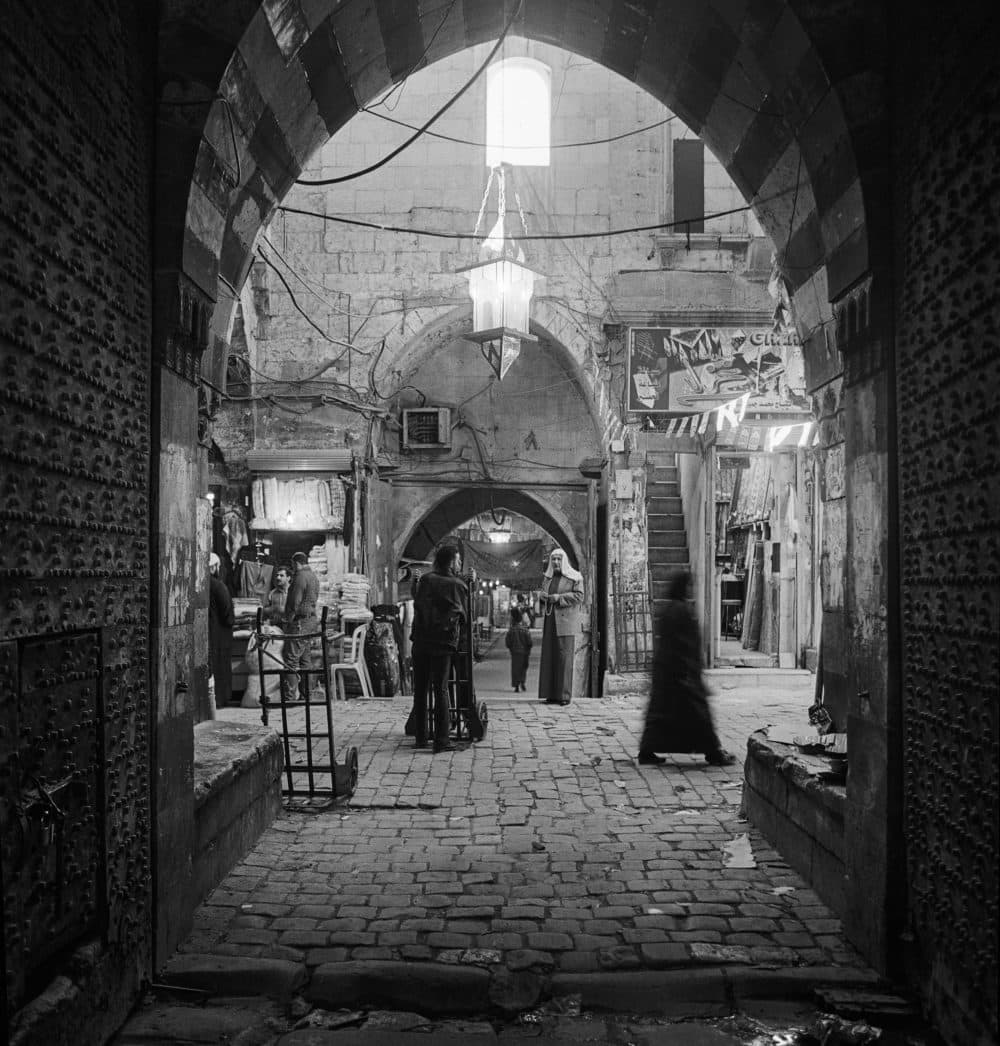 Interview Highlights With Kevin Bubriski
On visiting Syria in 2003
"My writer friend Lou Werner and I, we arrived at night in Damascus. It was October of 2003. The American war in Iraq was six months old and our intention was to visit Syria because of the proximity of the war, and to tell a story of some sort of the deep history and the living culture of Syria. We ended up on our way to Aleppo to do photographic portraits and then [document] the stories of the people who live and work in the souk, selling olive oil, soap, wedding dresses, spices. It was an incredible, endless labyrinth of alleyways [and] vaulted archways.
"As the war started in 2011, there were street battles throughout Aleppo, and the souk became a hot point of the conflict — fires and then bombardment as well."
On the widespread destruction in Syria
"Everything has been damaged to some extent. Some things have been entirely destroyed. ... This was a direct assault on the cultural history of place, and also the multi-ethnic cultural histories, because there were the ancient Romans and the early Christians and the Byzantine world, followed by the early Islamic world. All of that was targeted by ISIS and others."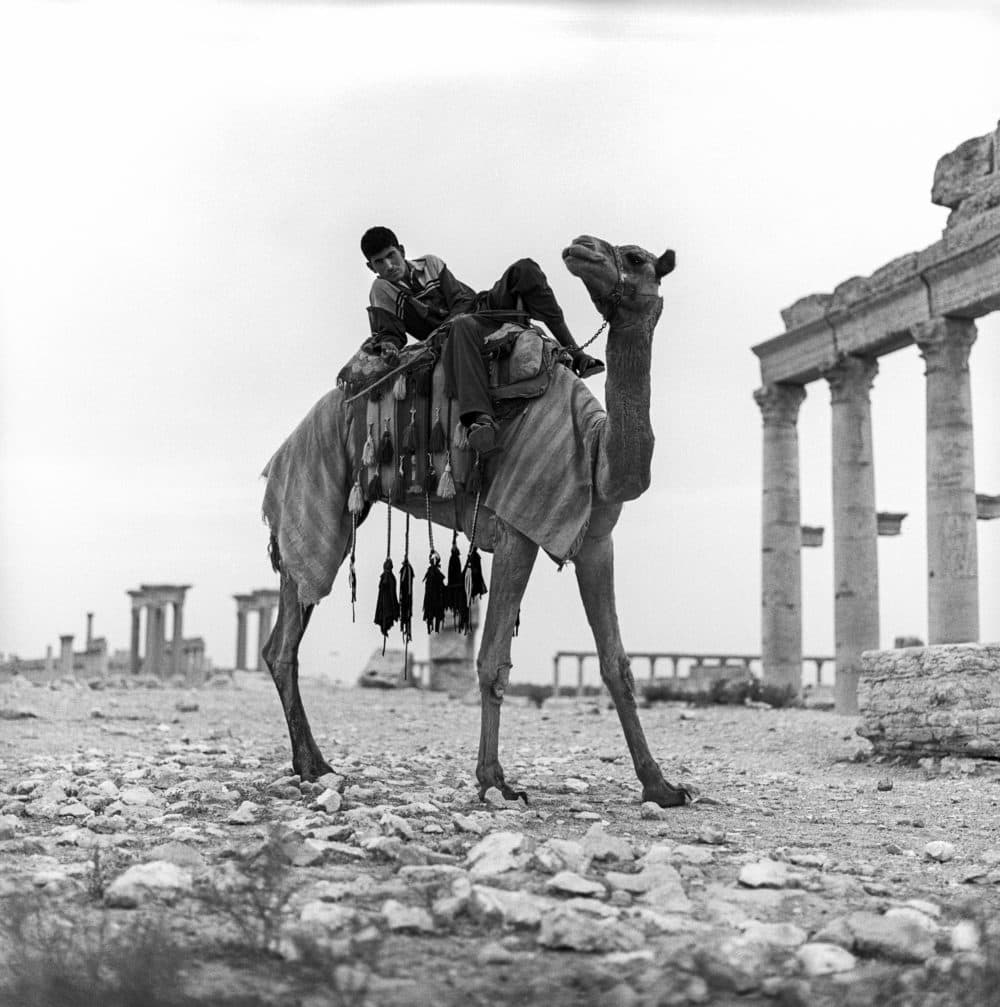 On seeing the destruction within Syria on the news back in the U.S.
"Very disturbing. It's very hard to see the unravelment of places that have been somewhat stable for such a long time. I mean, in 2003, Lou Werner and I went to Syria. We didn't have the idea of a big story, we just wanted to be in touch with people that were there to show that people were having regular lives. And then I realized, I'm in Syria now. I've got to take my time and get out to what are called the Dead Cities. In 2003, you could go through that area and just come upon these glorious, abandoned, roofless limestone structures — two to three stories tall — with beautiful carved rock. So as a photographer, I was just taken with that, the interplay of light and shape and stone."
On whether he'll ever go back to Syria
"Of course I want to go back, but I also know the dangers of the IEDs, the unexploded explosive devices. And then also all the political difficulties of being an American going into a place like Syria. So at some point, yes, I would love to go back."
On looking back at his images from more than 15 years ago
"These photographs go from 2003, but my wife and I were in Syria in 2009, and going into that Ummayad Mosque of Damascus in 2009 was like being in the Piazza San Marco in Venice. It was just a collection of people from all over the world. There was no sense of division or discrimination. That's also an image I like to keep with."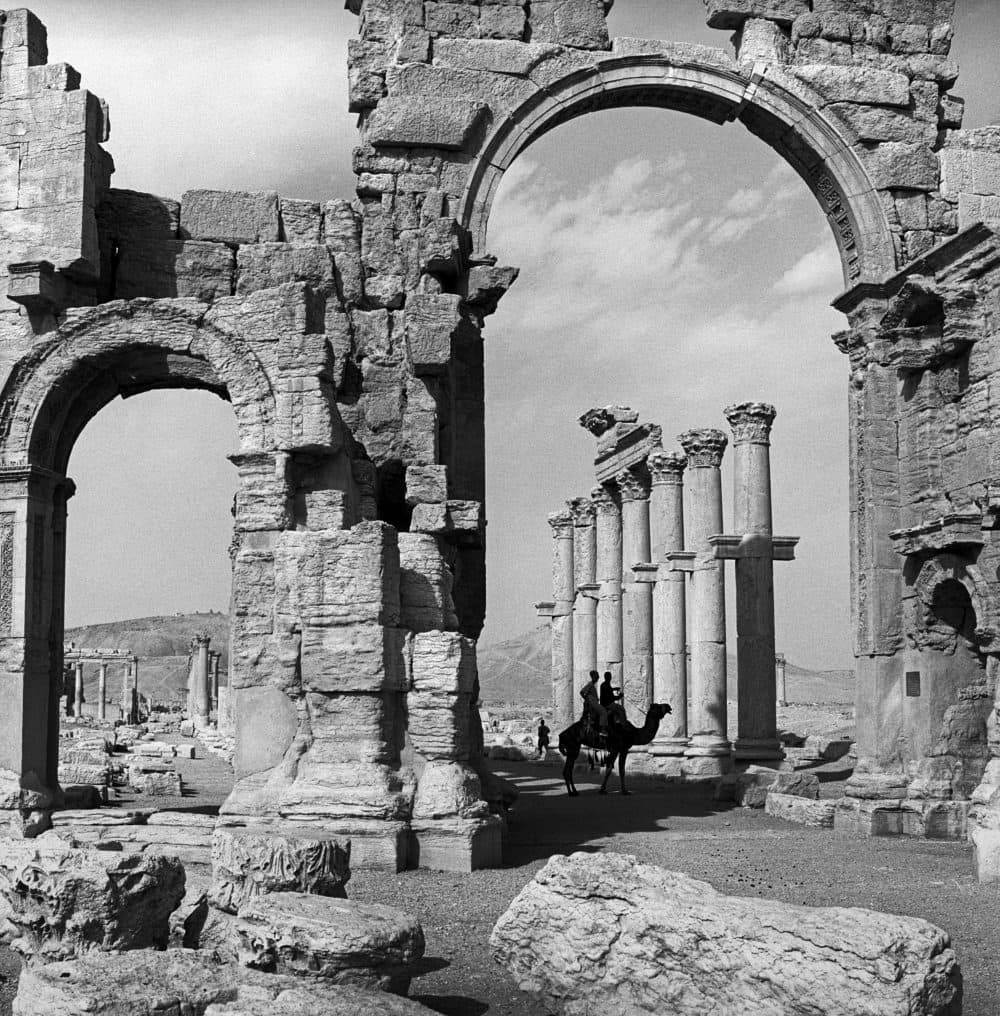 Interview Highlights With Amr Al-Zam
On seeing Bubriski's photographs for the first time
"For me, it was almost like jumping on these photos and saying 'Oh my God, thank God somebody's recorded this, because this is all that we have left.' The original monuments themselves, whether it's the old souks of Aleppo or the Temple of Bel in Palmyra and and other such monuments, were destroyed or just damaged beyond repair. So having these fabulous, beautiful photographs really then, for me, became almost like a beacon of hope that future generations will still be able to see what I had seen with my own eyes, at least, and still marvel at their beauty."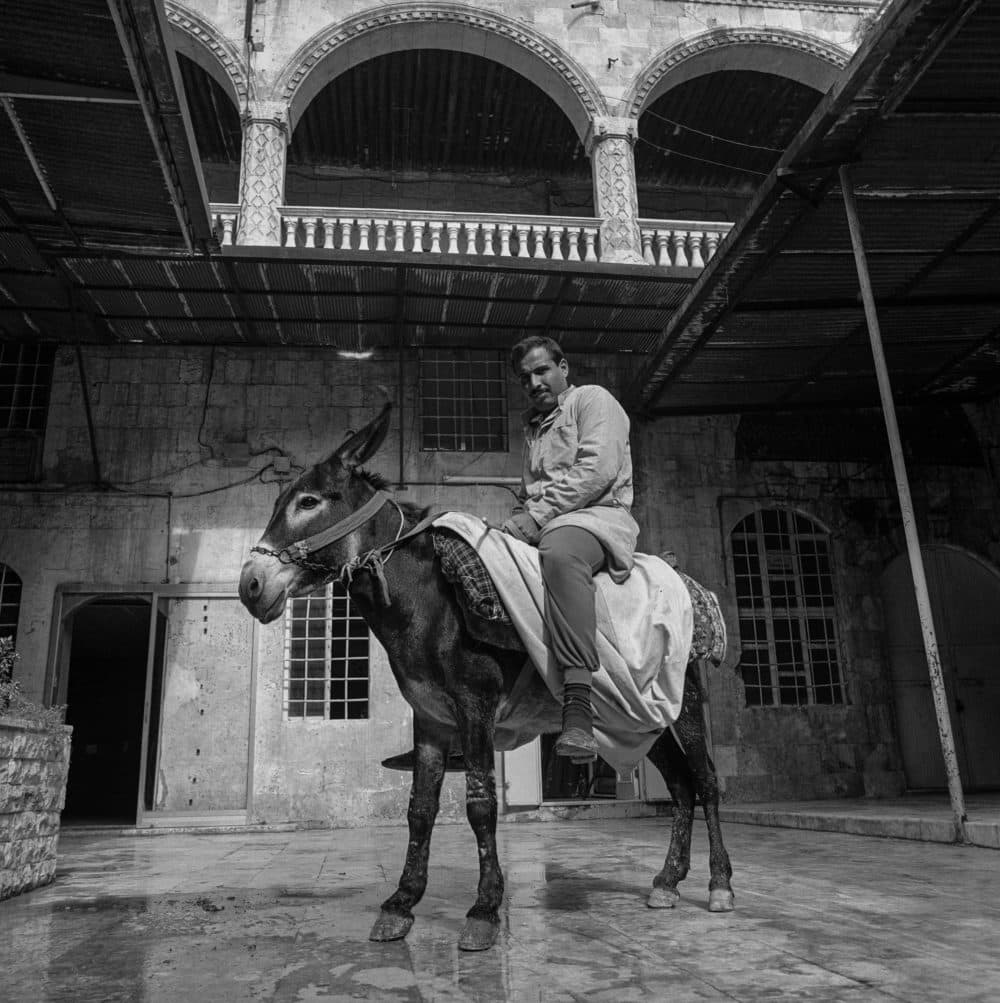 On remaining hopeful for Syria's future
"Syria is very fortunate in that it is an extremely rich region in terms of the amount of cultural heritage that we have. So even as we have lost such amazing, beautiful sites and monuments, there is still a huge amount left. My concern is that our ability to then make sure that future generations can see, feel, and experience the same things that we have and if not the same way, in just as equally meaningful manner."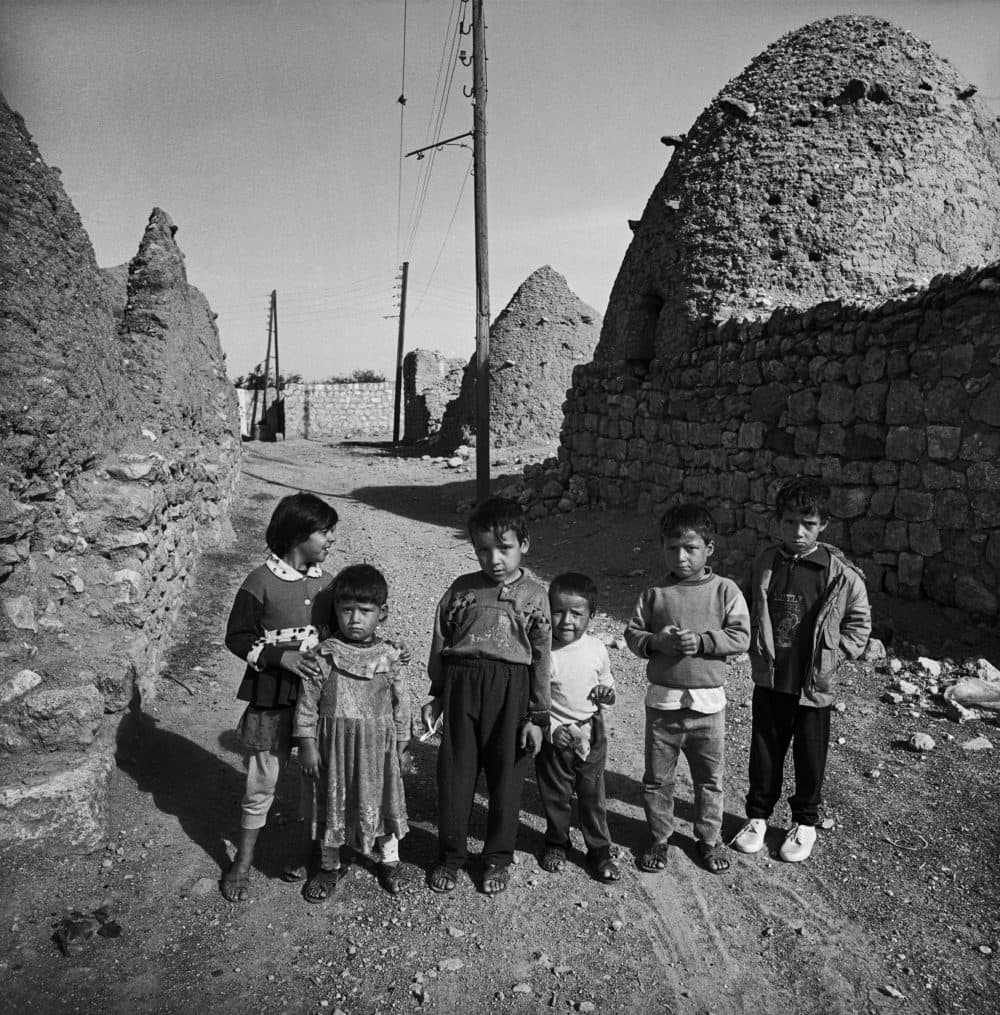 On fighting for a U.N. resolution to ban trading of stolen items from Syria
"What's become even more of a problem for us is not just that the looting is happening, but look at the way in which social media platforms like Facebook, like WhatsApp, [play a role]. These are one of the primary ways in which looters and would-be terrorist organizations and would-be buyers are interacting on the same pages.
"There are several [resolutions]. You know, we've had bills passed here in the House. There are international laws that try to restrict the trade. A lot of our work is campaigning to raise awareness about the danger of buying or dealing or trading in looted antiquities. Just at the very least, warning the general public that when you buy an antiquity just make sure — not just that it's authentic or fake — but that also it's not looted recently, that some terrorist has not just made a lot of money thanks to the fact that you've just bought this."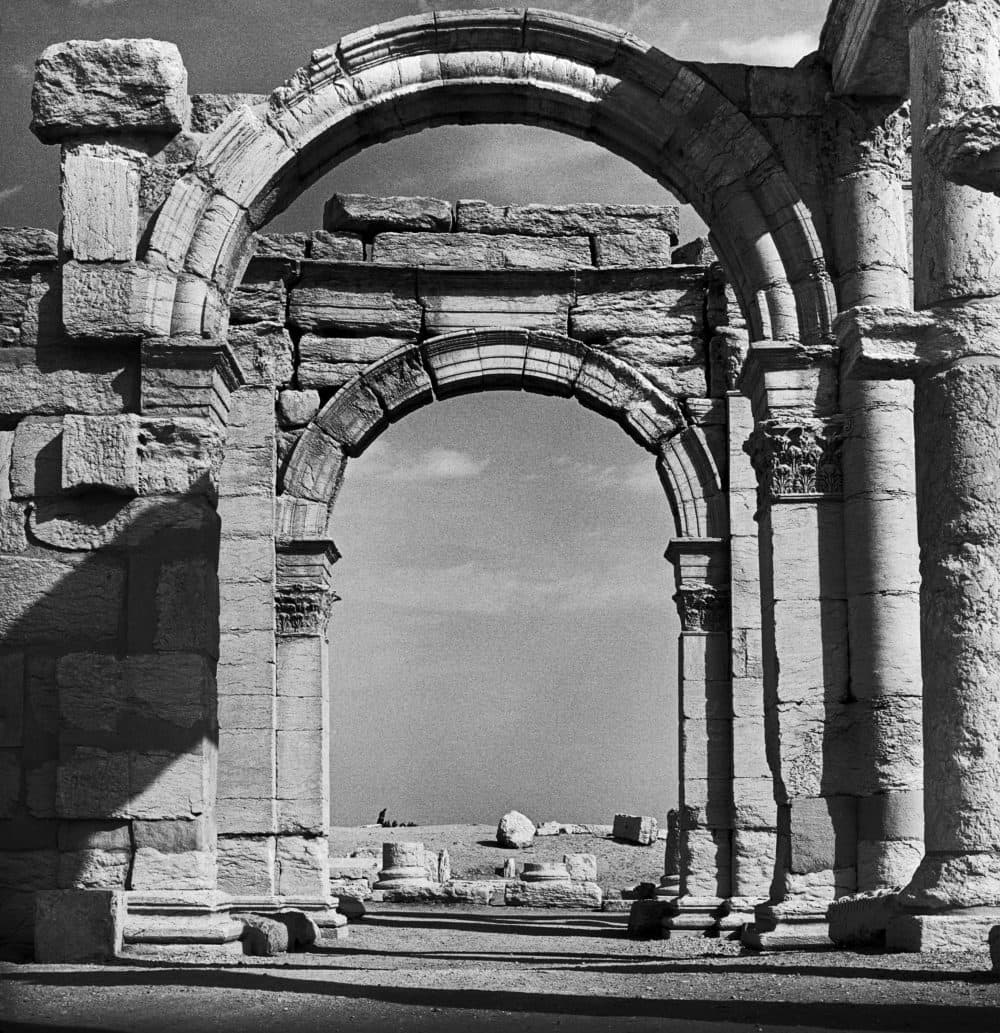 On physically experiencing Syria versus looking at photographs
"Photographs can be very beautiful, but there is something about being there. If you think of the Temple of Bel, for example, one of the features of the Temple of Bel is that you go early in the morning, just as the sun is beginning to rise and the temple itself it's quite dark. But as the sun rises from the east, it climbs slowly, and at one moment it will hit those windows and the room will explode with blinding light. That sensation of light, that feeling, you can never recreate that in an image. And what really, really breaks my heart is that, you know, future generations of young Syrians, including my own daughters, will never be able to experience this. They will look at the pictures, they'll read about it, sure, but they will never be able to experience that feeling, that sensation, of that light exploding just as the sun hits those windows."
Karyn Miller-Medzon and Emiko Tamagawa produced and edited this story for broadcast with Todd Mundt. Serena McMahon adapted it for the web.
This segment aired on March 5, 2019.