Are Flamingos Native To Florida?
Resume
Flamingos have been considered a non-native, invasive species in Florida for much of the last century. Now there is an effort to declare them — once and for all — native to Florida.
Flamingos were wiped out by hunting in the late 1800s, and most of those found in Florida today are captive. Declaring them native to the state would allow for efforts to restore their population to South Florida.
"People hunted them to extinction, and maybe we should bring them back," Steven Whitfield, who is a conservation and research specialist with Zoo Miami, tells Here & Now's Robin Young. "On the other hand, if they are non-native species, our conservation target should be for removing them from the environment."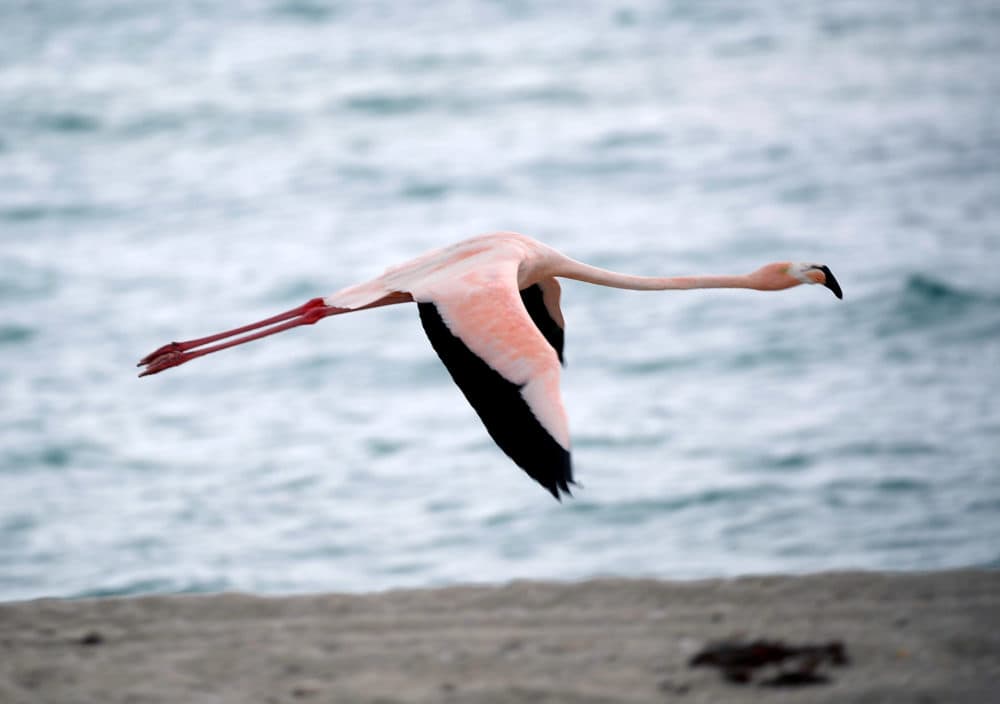 Interview Highlights
On how flamingos got to be considered non-native and invasive  
"So through the 1800s, there were large flocks of flamingos in far southern Florida. But people were eating them for food. And later were hunting them for feathers to adorn fancy hats, and by around 1900, the flamingos had been totally wiped out in South Florida. However in the late 1920s, early 1930s, wealthy people moved down to Florida and started in some cases importing flamingos to live in their wealthy estates. So flamingos were established as captive animals in Florida, and since then, it's always been unclear whether flamingos that people do see around Florida are the last surviving flamingos or whether they're escapes from captive colonies."
On whether they should be considered native  
"I think, as a biologist, there's little question that they are native species to Florida. Last year, Zoo Miami with a number of partners from around South Florida, delved into a detailed study to try to tease apart the actual history of flamingos. And we went back to these early accounts of naturalists ... to evaluate how many flamingos there were before human hunting. And there exists a long record going back to the 1950s of rare bird observations in Florida. So we were able to go through this record and piece together how many flamingos people see in Florida and what times of the year. And it turns out since the 1950s, there's been a slow but steady increase in the number of flamingo observations around Florida. So that to us looks like flamingos are starting to recover as they fly in from Cuba, from the Bahamas and from the Yucatan [Peninsula] or Mexico or other places where flamingos have been surviving and breeding all along."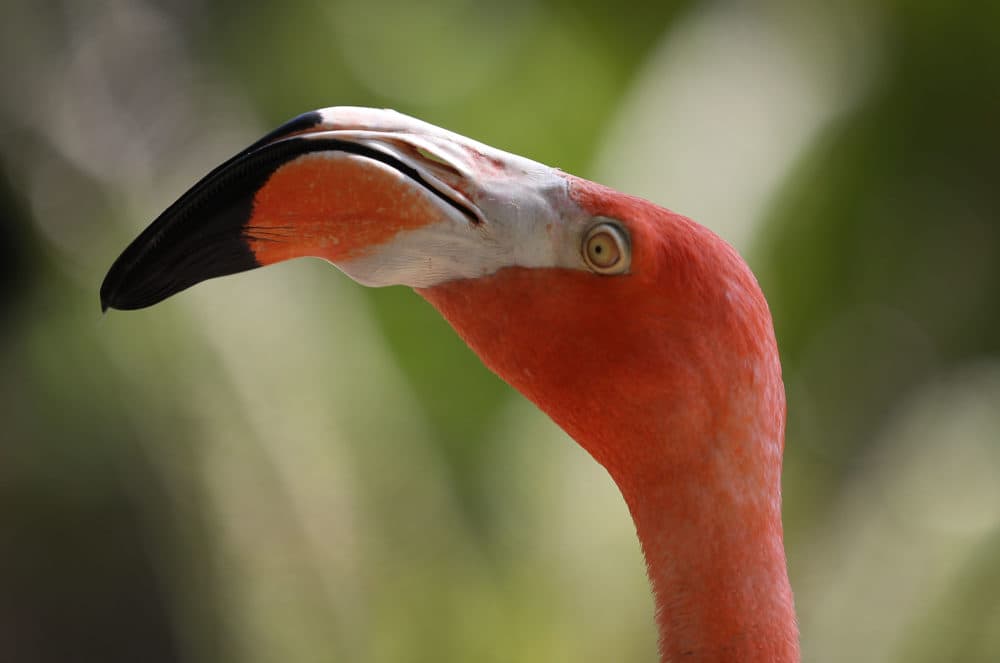 On why it matters to be native or non-native
"Well, it's certainly relevant for our conservation policy. It's easy to envision flamingos as a, in Florida, as a conservation story. People hunted them to extinction and maybe we should bring them back. On the other hand, if they are non-native species, our conservation target should be for removing them from the environment."
On protections for flamingos he would like to see
"I think the biggest thing that would really help the flamingos is continued restoration of the Everglades. The Everglades have been very heavily impacted by people over the past hundred years. We've diverted a lot of the water that flows through the Everglades. There's a lot of pollution from agriculture in the Everglades and protecting the habitat is really the most important thing for flamingos and for all the other wildlife that lives in the Florida Everglades ecosystem."
---
Mark Navin produced and edited this interview for broadcast with Kathleen McKenna and Todd Mundt. Acacia James adapted it for the web. 
This segment aired on March 20, 2019.