New York Man And His Golden Retriever Rescue 2 Dogs From Icy Lake
Resume
Timofey Yuriev and his golden retriever, Kira, were captured on video rescuing two drowning dogs that had fallen through a frozen lake in Irvington, New York.
And thankfully for the stranded pups, Yuriev happens to be a cold water diver.
"I grew up with a lot of dogs and other animals, and for something like this to happen in front of our eyes, that would be a terrible tragedy, especially when I knew that I'm OK with the cold water," he tells Here & Now's Robin Young.
Yuriev grew up in Kazakhstan on a nuclear military base. His mother, a scientist, practiced cold water exposure — which he and his wife, Melissa Kho, also practice twice a week in the Hudson River.
"Every day we wake up with a cold shower, and we do breath work. That's what allows this kind of cold exposure for us," he says.
So Yuriev didn't have to think twice about diving in to help the two golden retrievers treading water for their lives in the lake. He broke through ice — and says he would have swam under the ice if he couldn't break it — in order to reach the dogs, which he says were stuck about 30 or 40 feet from the shore.
And Yuriev wasn't alone during the daring dive. His dog, Kira, joined the rescue efforts.
"She's always with us, and when we go training with my wife, she's always swimming up in the ice," he says.
Despite the freezing cold temperatures, Yuriev says, "I felt like something magical happened that I was able to actually get to do it, and nobody was wounded or suffered after that, except for my arms. [It] froze my arms a little bit."
Videos taken by Melissa Kho: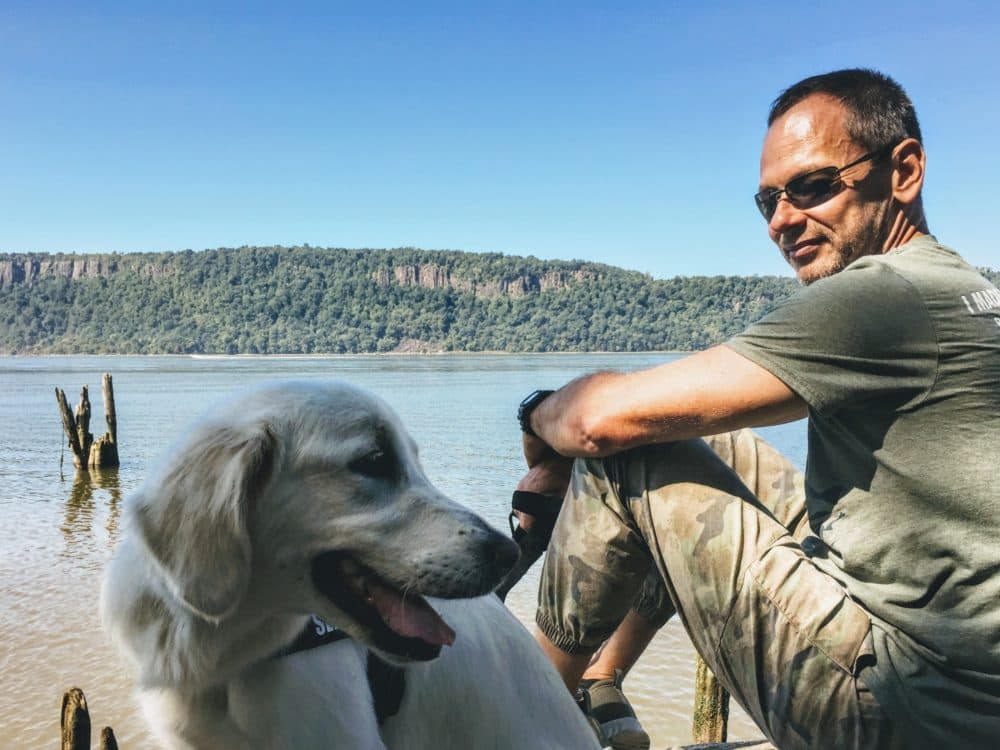 ---
Marcelle Hutchins produced and edited this interview for broadcast with Mark Navin. Serena McMahon adapted it for the web. 
This segment aired on March 26, 2019.